Valentine's Day Gift Ideas
If there's something everyone loves, it's a cheap stuffed animal. Just kidding. If that were true, Valentine's Day gift shopping would be easy. Unfortunately it's not, and sometimes finding the perfect token of your love for your boyfriend, girlfriend, friend-friend or other member of your friend zone can be a stressful experience. But don't give up yet: This handy gift guide will provide you with cheap and easy-to-get gift ideas for this February 14th. You'll be sure to find something that will say, "I love you," "I care" or at the very least, "I didn't buy this at CVS."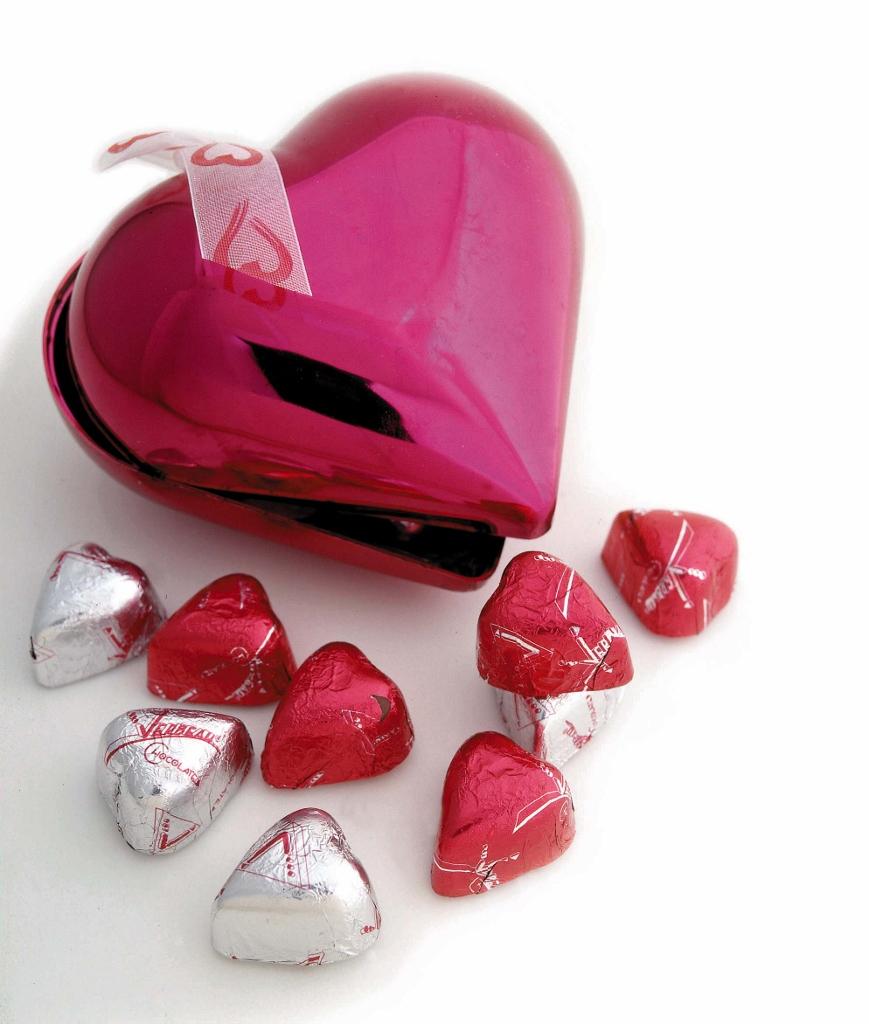 Museum Gifts
Valentine's Day is about making your loved one feel special. Since one-size-fits-all holiday socks are out, browse some museum gift shops to find a present specific to your significant other's interests. Dating a photographer? Try the $20 "Photos That Changed the World" book from the Metropolitan Museum of Art. In love with a trendy fashionista? Give her a $12 acrylic take on the diamond ring from the Museum of Modern Art, or try their streamlined "Really Tiny Booklight" for $14 for your favorite English major. The possibilities are nearly endless. Have fun, get creative and see some cool exhibits while you're at it.
Trader Joe's Candy
In the name of journalistic honesty I am required to put this out there: No one on the planet actually desires Russell Stover candy. Thankfully, the Trader Joe's on Broadway is stocked with much more appetizing options. Mini peanut butter cups, chocolate covered potato chips and peppermint bark are just a few in the myriad of confections they offer. They're made of ingredients we can trust (If you can't trust Trader Joe's, who can you trust?) and each box costs somewhere between $2 and $6. Thanks to the extremely wide variety, it's easy to find the quirky dessert perfectly suited to your special someone, and the large boxes are perfect for sharing.
Student Rush Tickets
If you think that a night out at the opera or the ballet is a privilege reserved for the swanky Upper West Side elite, think again: Thanks to student rush tickets, even lowly, Sodexo-eating college students like ourselves can afford classy shows. Take your significant other out for a culturally stimulating evening by grabbing student rush tickets to see the New York City Ballet, Jazz at Lincoln Center, the New York Philharmonic or another Lincoln Center performance. Tickets cost between $10 and $20 if you show up during the specified window of time before the show. All the student discount information is available here.  If you'd prefer something more hilarious than classical music, the Upright Citizens Brigade Theatre (UCBT), a comedy group, has two New York venues with up to four shows per night at around $10 each. Make a reservation online and show up early for good seats, or head out spur of the moment and wait in the standby line to try to score tickets. Be aware that both UCBT and Lincoln Center tickets are not guaranteed, so make sure you have a backup plan if things go awry.
Lush
If expensive perfumes and bath salts are out of your price range, don't panic. Lush on Broadway and 76th has tons of fun bath paraphernalia at half the price and 10 times the pretentious earthiness. From vegan "bath bombs" to vegan solid perfumes to vegan "love potion" body butter bars, Lush has tons of homemade, great-smelling fragrances and cosmetics that make the perfect romantic (vegan) gift. The solid perfumes run at about $10 and according to Lush's website, they are made in-house with a focus on "creativity and self-expression." Sounds like a win-win.