The Bronx is Rebuilding
Yankees Look to Move Forward After Departures of Manager Torre, Superstar A-Rod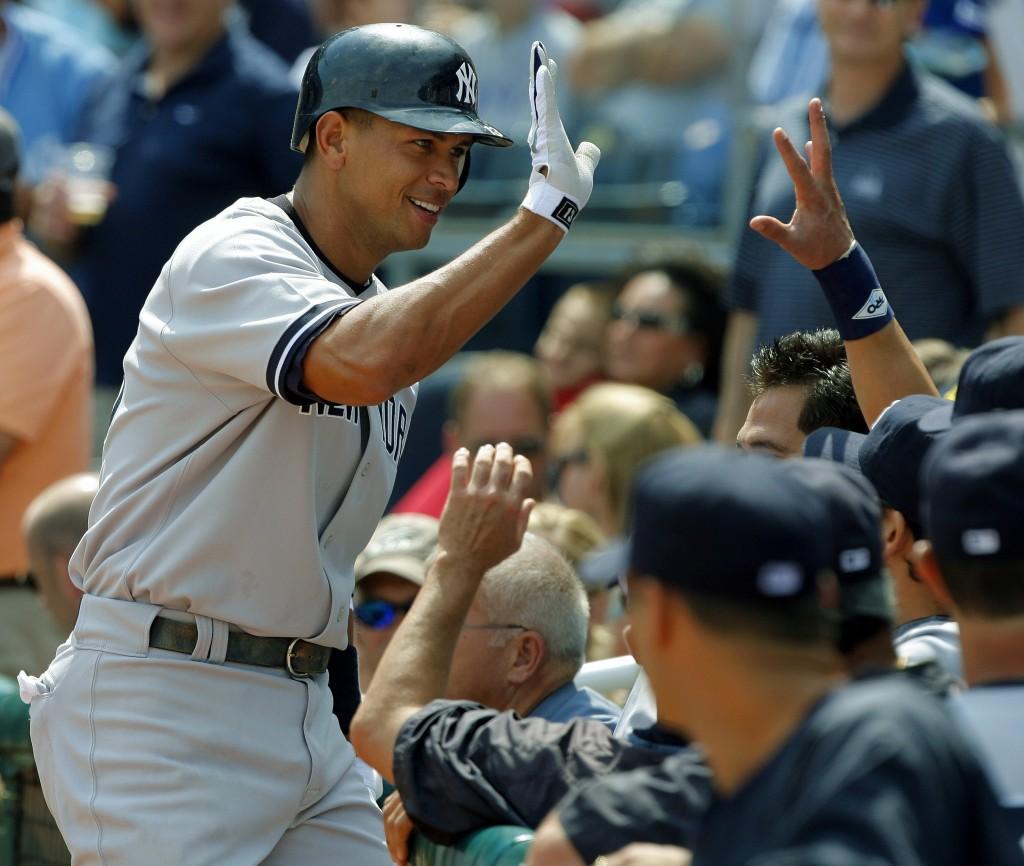 Published: November 15, 2007
Next season looks to be a turning point for the New York Yankees. With a new manager in place and the addition of new players looking probable, the Yankees will be a far different team come spring.  A new combination of personalities in the Yankees clubhouse could result in a more passionate and energetic team, to be led by spirited new manager, Joe Girardi.
Torre, who led the Yankees to 12 postseason appearances, departed after publicly and privately having to endure the stresses of the organization's internal struggles. The Yankees' proposal, a one-year contract carrying a pay cut (though it would have kept Torre the highest paid manager in Major League Baseball) and incentives based on performance, was labeled by Torre as "insulting."
In replacing Torre, the Yankees chose from three key candidates: former Yankees catcher and former manager of the Florida Marlins Joe Girardi; former Yankees first baseman and bench coach Don Mattingly, and first base coach and former Kansas City Royals manager Tony Peña.
Girardi was the Yankees' catcher in 1996 and upon retiring from the game, served as Torre's bench coach. He was hired the following year as manager of the Marlins, a team that he turned into a legitimate contender that narrowly missed the postseason; for his efforts, Girardi was named National League Manager of the Year. However, personal conflicts between Girardi and Marlins owner Jeffrey Loria led to Girardi's firing from the team after one season.
Mattingly, the runner-up for the managerial position, began the interview process as a favorite of fans and Yankees owner George Steinbrenner. Despite serving as Torre's bench coach, Mattingly's lack of experience resulted in him being passed over. Peña was the dark horse candidate, having had significant managerial experience, but was not the type of New York icon management was looking for. Girardi, however, has an apparent enthusiasm and fiery demeanor that Mattingly lacks.
"Girardi is what the Yankees need at this moment," said Hiram Arnaud, FCLC '10. "With him as the new manager, the 'big' Yankee stars can't just sit back and make their millions any longer. It's time to play championship baseball once again in New York."
Yankees' general manager Brian Cashman also cited Girardi's experience as a catcher and his willingness to develop young talent as the reasons for his hiring.
"I think catchers have a better all-around ability to manage every aspect of the game than an infielder turned batting coach," said Laura V. Veras, FCLC '10.
Since deciding not to return to the Yankees, Torre accepted the manager position in Los Angeles with the Dodgers.  He was given the job in the midst of a controversial situation, in which it appeared the Dodgers had been negotiating with Torre before officially deciding to fire manager Grady Little. Little quickly resigned in a surprising and unexpected move, swearing that Torre had nothing to do with his decision to leave. The Dodgers received criticism for their handling of the situation with Torre and for making their announcement to coincide with Girardi's hiring in New York.
Similarly, Yankees third baseman Alex Rodriguez also received negative feedback for announcing that he would opt out of his contract during the clinching game of the World Series. MLB officials immediately condemned this action, saying that they were "very disappointed" at Rodriguez and his agent, Scott Boras. A spokesman for the MLB accused Rodriguez and Boras of trying to put their selfish interests above the overall good of the game.
By opting out, Rodriguez nullifies his current deal, a record-setting ten-year, $252 million contract he originally signed with the Texas Rangers before being traded to the Yankees, and he is currently seeking an even larger contract. The Yankees had maintained all throughout the season that should A-Rod opt out, they would not pursue resigning him, as it would entail having to pay Rodriguez a minimum sum estimated around $350 million.
"Sure the Yankees will miss the 50-plus home runs, clutch or not, but they will [also] fortunately miss out on all [of his] well-publicized baggage," said Alan Capinpin, FCLC '10.
With these changes set in motion, the Yankees look to be a significantly younger and less experienced team next season. However, the emergence of players like center fielder Melky Carbrera and pitchers Phil Hughes and Joba Chamberlain will certainly give the Yankees, under the newfound leadership of Girardi, a chance to build another dynasty from the ground up next spring.