Halfway Through, How Can You Gain an Edge?
Putting Your Fantasy Football Team on Top
Published: November 15, 2007
With 10 weeks already played, the National Football League's (NFL) season is entering crunch time; the same is likely true of your fantasy league. As NFL teams prepare to embark on postseason runs, your fantasy team may also be just a few weeks away from postseason play.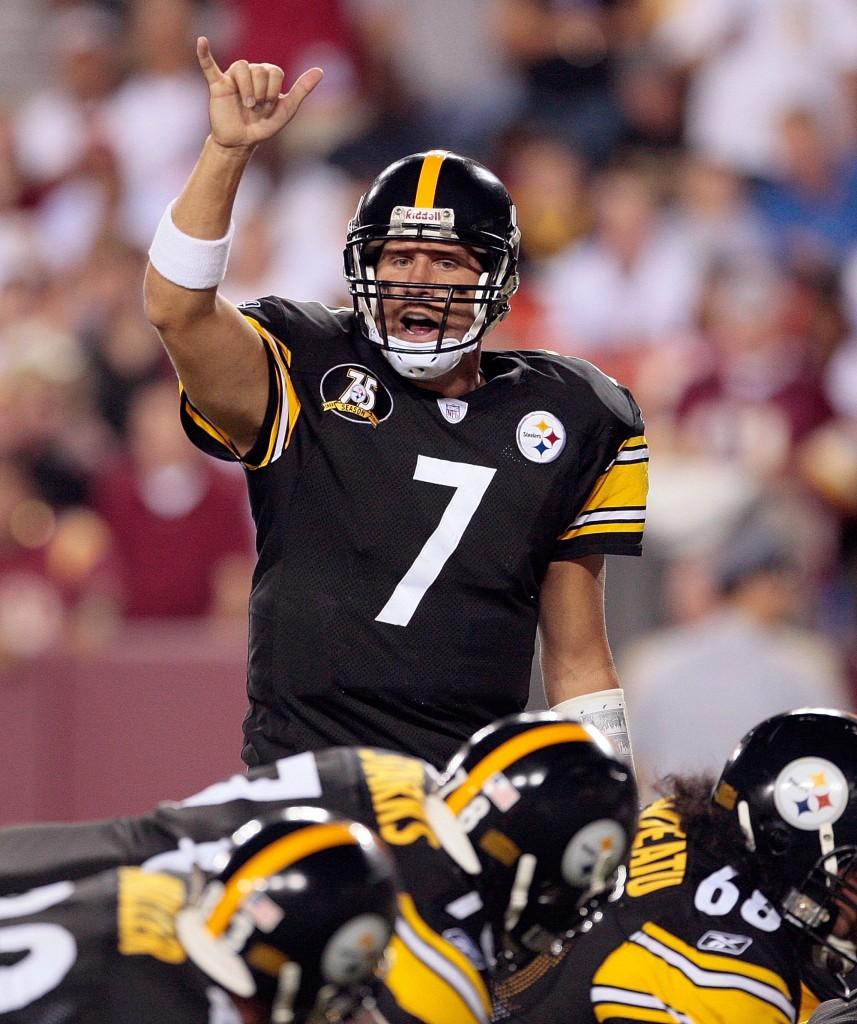 Yet, there is still a lot of football to be played this season. Whether you are 8-1 or 2-7, paying attention to these storylines and players may help you pull out that critical win or two in order to succeed in your fantasy standings.
Currently, there is no bigger story in the NFL than the 9-0 New England Patriots, whose undefeated season thus far can be attributed in part to their overhauled receiving core.
"It's great to see [wide receiver] Wes Welker be such a good complement to wide receiver Randy Moss," Alan Capinpin, FCLC '10, said. "It seems that Welker has been a revelation to the Patriots' passing game."
With the combination of Welker and Moss, quarterback Tom Brady has two big targets that have helped the Patriots establish the most potent offense in the NFL, earning 439.5 yards per game, best in the league. Once thought of as a player on the down-swing of his career, Moss has exceeded expectations by all accounts, leading the NFL with touchdowns (11) and receiving yards (779).
In Week 14, the Patriots invite the 7-2 Pittsburgh Steelers to Gillette Stadium for a potential "battle-of-the-best." Yielding 229.4 yards per game, the Steelers possess a powerful defense paired with an offense that is led by quarterback Ben Roethlisberger, who is still showing signs of inconsistency in his fourth full year in the league.
On Roethlisberger, die-hard Steelers fan Anne Lieberman, FCLC '09, stated, "He is such a young player. He has the raw talent, but often his youth and inexperience surfaces in the games where he throws an incomplete pass every other down attempt."
When it comes to the big Week 14 showdown between the best offense and defense in the league, keep an eye out for the Patriots' defense to prey on the erratic arm of Roethlisberger, who has shown to be unpredictable against stronger defenses.
On the local front, New York Giants fans, like Tom Lombardo, FCLC '08, are hoping the Giants' Week 10 loss to the Dallas Cowboys will not derail an otherwise successful season.
"Hopefully, their defeat at the hands of the bastardly Cowboys will not lead to another second-half meltdown like we have seen in years past," Lombardo said.
In order to avoid a late-season collapse, the Giants will continue to look to wide receiver Plaxico Burress, who has exceeded expectations this season by sharing the National Football Conference (NFC) lead with eight touchdown catches. Look for Burress to have big games in Weeks 11 and 12 against two of the weaker defenses in the NFL—those of the Detroit Lions and the Minnesota Vikings.
Fans of the New York Jets have  already begun looking ahead to next season. The 1-8 New York Jets have given up on quarterback Chad Pennington, who, though putting up a better quarterback rating than last year, has fallen short of expectations. Jets fan Robert Isabella, FCLC '09, believes Pennington's arm issues from the past few years are hindering his ability to lead the Jets to a winning record.
"Pennington's inability to throw deep has particularly hurt the Jets this season, as teams have been stacking the line against the run and negating the effectiveness of [running back] Thomas Jones," Isabella said.
Look at picking up Jets' back-up quarterback Kellen Clemens as a good fill-in if your starting quarterback is injured or on a bye week. In his first start, Clemens aired it out, completing 23 of his 42 passes for 226 yards and a touchdown in a 23-20 overtime loss against the Washington Redskins. Look for Clemens to continue to improve as he gets more playing time.
Lastly, though the Houston Texans are in the bottom of the American Football Conference (AFC) South standings, there is a bright spot emerging from the Texans' offense. Wide receiver Kevin Walter provides a cheap and quick pick-up for any fantasy team that may need a little extra offense. In his last four games, Walter has caught for 367 yards with one touchdown, averaging 13.1 yards per reception in that period. Look for Walter to have big games in the future when the Texans play weak defenses like that of the Cleveland Browns in Week 12.
Following these storylines and players will hopefully give you the extra edge in order to squeeze out another key win, potentially leaving your fantasy team as the last one standing in Week 17.