A Man on a Mission: Jean Butel Talks About His Two Years in France
Fordham College at Lincoln Center (FCLC) certainly prides itself on the amount of opportunities it offers its students for service trips.  The opportunities offered by the Dorothy Day Center for Service and Justice are close by, and the trips sponsored by the Global Outreach Program, sometimes international, last about a week. What requires additional dedication is taking a two-year leave of absence on a mission trip to France.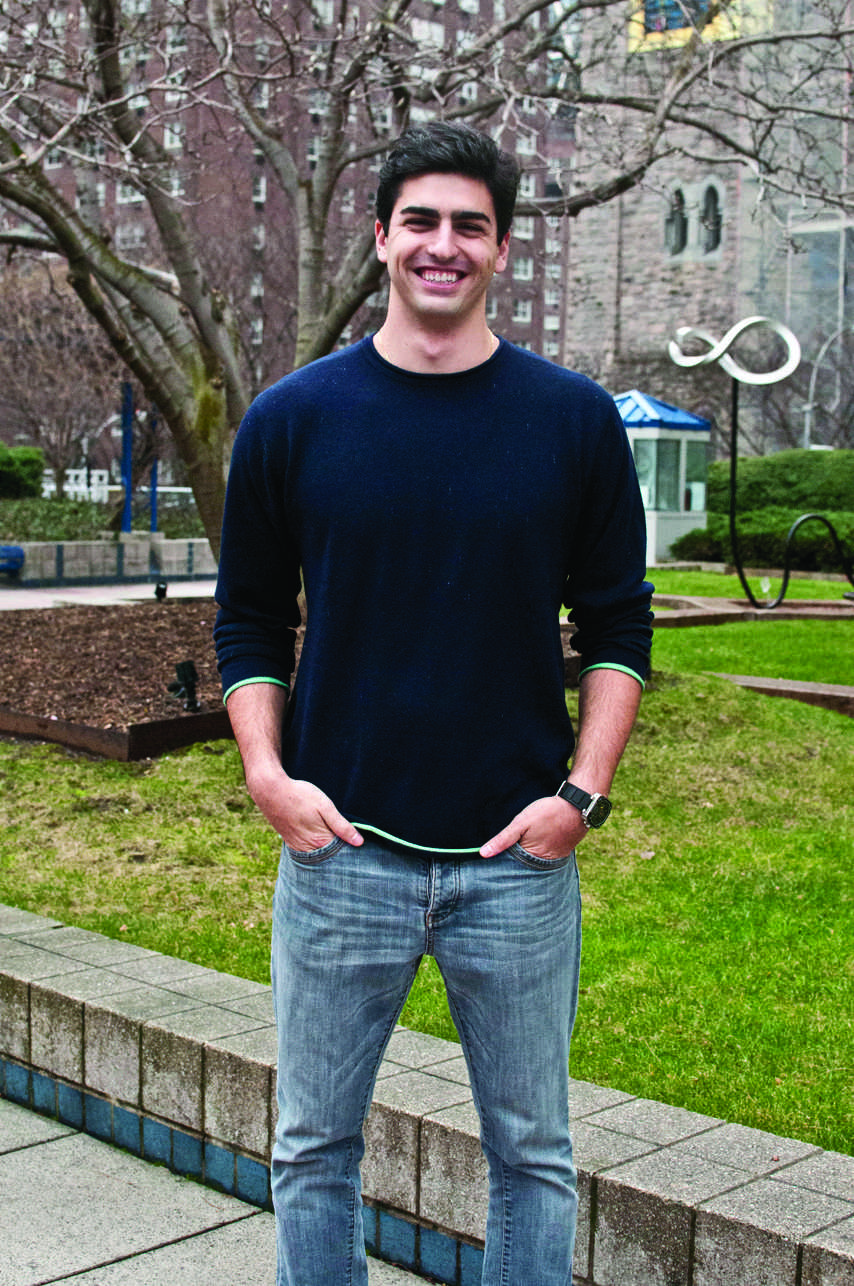 That's what Jean Butel, FCLC '14, did. And now he is back.
Butel, who originally left for France on a Mormon mission in July 2009 and returned in November 2011, has finally come back to Fordham for the spring 2012 semester.  While he was born into the Mormon religion and his father had made a mission to New Caledonia, Butel never felt pressured to make ine himself. "My parents were always supportive of one very important principle: Make your own decisions and be sincere about what you do," Butel said.  "I really had to make my own decision.
"I think they wanted to be sure that that was something that I really wanted because it's a big commitment to do full time for two years," Butel said.
Butel's mission, called the France-Paris Mission, covered "half of France, Luxembourg, and the French-speaking part of Belgium.  So, it's a pretty big mission," Butel said.
Elaborating on the specifics of his mission Butel said, "My mission was to present the foundational principles of the church to people who are interested in hearing about it, learning about it, and also to people who wanted to become members of the church and enjoy that kind of lifestyle."
While the term "conversion" often carries negative connotations, this is not what Butel and his peers were doing.  "Nobody can convert someone else. It is a personal thing when you yourself make changes to your life that you believe are in accordance with what God wants you to do," Butel said.  Missionaries, like Butel, guide and support individuals as well as answer any questions they might have about the Church of Jesus Christ of Latter-day Saints.
"We don't walk people through the doors. They walk themselves through the doors and we are just there to help them along the way," Butel said.
While many were open to Butel's message, he does admit to meeting some unfriendly people.  "France and Belgium, especially France, are very wary of religion because of their history, and rightfully so. They had a lot of bad experiences with religion," Butel said. "There were a lot of people who thought I was crazy.  I met a lot of people, unfortunately, who I am sure are very nice otherwise, but who were sometimes a little bit aggressive, to say the least. But I think that is something to be expected. Like I said, missionaries kind of cut a stereotypical figure and it's just awkward to go up to somebody and say, 'Hey! You want to talk about God?' I mean, we didn't quite do it that way but in essence that's what we were doing."
Even after several negative meetings, Butel explained he "never resented it because [he] just knew that they didn't really quite understand what [he] was doing there and if [he] had a chance to really explain, then [he was] sure peoples' reactions would be a lot softer."
Butel said that his negative experiences with some people has given him insight on how he treats others. "You are walking down the street and someone hands you a pamphlet and you just sort of shake your head and keep walking. And it is not the most polite thing to do, but we all tend to do it."
But after two long years of work that he loved, Butel is back at FCLC, and he said it "feels good."  In the service-oriented nature of our school, FCLC has "been very accommodating towards my situation. I don't know anybody else who takes a two-year leave of absence and comes back. And from the beginning they said, 'Don't worry about it; if you want to come back, come back.'  And when it was time for me to send my re-admission application, it went very smoothly and I was grateful because it was one less thing to worry about," Butel said.
"I feel that this is where I need to be in this stage of my life," Butel said about his return to school, "but, honestly, if I could do it again, and if it was right to do it again, I would do it in a heartbeat.  I loved it."