Winter Ball to Be Held at Mandarin Oriental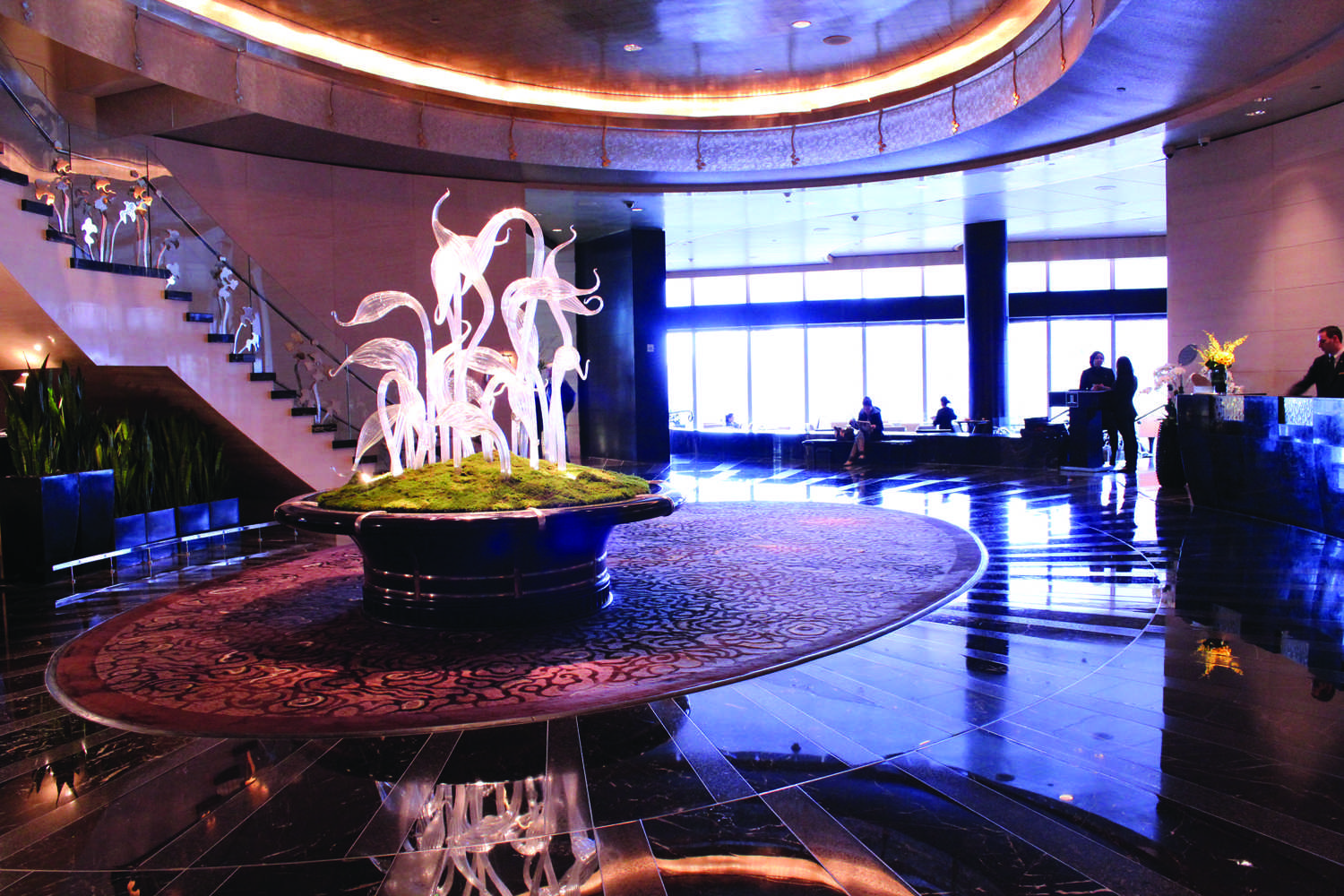 On Feb. 24, the Mandarin Oriental Hotel will play host to the 2012 Winter Ball. Located just down the street from Fordham College at Lincoln Center (FCLC) between Broadway and Columbus, the Mandarin Oriental Hotel is renowned as a highly coveted and ornate destination. A five-star luxury hotel, it has had an eclectic assortment of celebrity guests, from Justin Bieber to President Obama. Later this month, students at FCLC will be able to get a taste of that alluring luxury.
"It's a very sophisticated, high-end venue," said Winter Ball committee member Matthew Ortiz, FCLC '12. "We definitely always try to out-do ourselves and make it as nice of a location as possible."
The Winter Ball offers a break from the increasingly chilly weather, as well as the stress and demands of their academic career.
"A lot of students may not get to experience anything much outside of school," Ortiz said. "They may tend to just go from their class to their dorm, or from their class to their home, and often don't get a chance to attend a formal event."
As always with big events at FCLC, putting on the Winter Ball requires the collaboration of many of Fordham's groups.
"Winter Ball is co-sponsored by the Campus Activities Board (CAB) and the United Students Government (USG)," Winter Ball Committee Chair Kim Kraft, FCLC '13, said. "The main planning and execution of the event is done by a seven person committee, with an administrator from the Office of Student Leadership and Community Development (OSLCD) advising us."
Although this is a night of entertainment that appears effortlessly extravagant, it is the result of hard work and dedication from the Winter Ball committee.
"We first had to find a venue that is within our budget and would appeal to the students," Kraft said "Then we had to figure out the theme, giveaway and menu, work with the DJ and other vendors."
Despite the lavish setting, the Winter Ball promises to be a completely age-appropriate event for undergraduates.
"Seeing as most undergraduates are underage, we'll be having a 'mocktail' hour where attendees can get non-alcoholic drinks," Ortiz said. "There's also a full-course dinner and dancing for most of the night."
Tickets, which are available for purchase from Feb. 1 through Feb. 3 for Fordham students, and Feb. 6 and Feb. 7 for visitors, have proven to be a consistently hot commodity. "We always sell out of tickets," Ortiz said. "Usually we also have a waiting list."
This year, tickets are priced at $65 for Fordham students and $85 for visitors, a relatively modest investment for an evening of elegant entertainment in the city.
"New York City is so expensive as it is," Ortiz said. "So [Winter Ball] provides a more affordable opportunity to have a good, fancy night out."
Considering the excitement and enthusiasm that FCLC students have about this year's Winter Ball, it is not difficult to see why the event is consistently successful.
"I haven't gotten dressed up and been to a dance since my high school prom," Tiia Fischer, FCLC '14, said. "So it'll be fun to go with all of my roommates."
Although the event offers an escape from the students' everyday routine and normal lives, it is just as much an opportunity for the students of Lincoln Center to come together and celebrate their camaraderie.
"Normally, as college students we don't have a chance to get really fancy and go to an exquisite ballroom and have an incredible three course meal that would normally cost us hundreds of dollars," Kraft said. "To have it be mainly a Lincoln Center event just makes it all the more special, as we are able to enjoy this night with our classmates and friends."
With the exceedingly impressive array of food and activities all taking place in a marvelously glitzy location, the 2012 Winter Ball is sure to prove a satisfyingly sumptuous night for all who attend.