FCRH Junior Does His Part to Prevent Drunk Driving
Never a Dull Moment When Designated Driving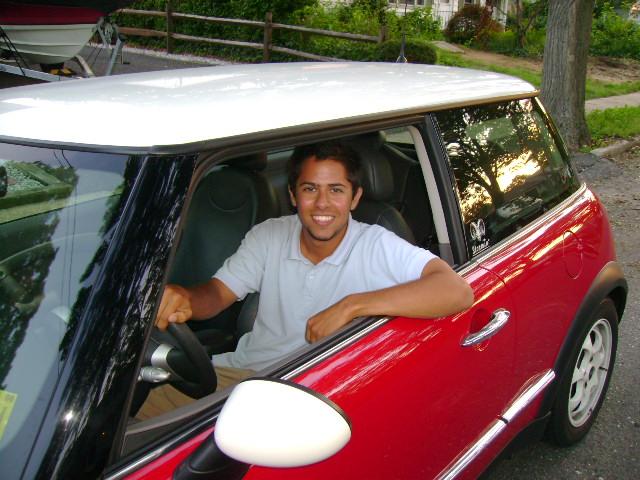 Published: November 8, 2007
Imagine one of the craziest things you have ever seen someone do while intoxicated. These people were probably in college, maybe a celebrity…but how about a group of housewives?
"A bunch of housewives got pretty hammered once," said Norman Dannen, FCRH '09, referring to one of the many eventful nights he has served as a designated driver. Dannen is one of the co-founders of Wingmen, a designated driving service based out of his hometown in New Jersey. "They were actually all married. They were just talking about the night, the men that they were making out with, and about their husbands and how they have to put the kids to sleep. I was floored by that," he recalled.
Dannen, along with three of his childhood friends, came up with the idea of starting a designated driving company. While watching a VH1 special about the lives of the rich and famous, one of Dannen's friends and partners in the company saw a designated driving service called Scooterman in London and the name Wingmen came to him as the perfect company name. From that point, Dannen and his three partners talked it out and struck gold.
"This is something that just kind of sprung onto us. We saw it as a great idea, the hell with it, might as well give it a shot. And it takes off," Dannen said.
For a $20 fee, Wingmen will drive a customer's own car home within a triangular area of Red Bank, Atlantic Highlands and Sea Bright, NJ, with additional charges for destinations outside of the area.
An international political economy major, Dannen has no business background or concentration at Fordham. "It doesn't really matter," he said. "Even with doing all this business, I don't feel like I need to take business classes."
Despite not taking business courses, callers kept the Wingmen pretty busy, especially on Saturdays. "It can range from as few as two [calls] in a night to 25. The average [for] a weekend is about 15 on a Friday, maybe 15 or 20 on a Saturday night," he said.
Aside from inebriated housewives, Dannen described another memorable ride that occurred this summer when he picked up a group of Australian men. "I drove the most ridiculous Land Rover. It was in stick shift and was also in kilometers [per] hour too," he said, recalling how he struggled "trying to shift through this car while trying to understand how to drive in kilometers." On another occasion, Dannen had to carry a woman to her car; she had had a crazy night out and too much to drink.
The business has gained of lot of attention, making Dannen and his business partners a kind of local celebrities. "I would go to a bar and advertise and people would be like, 'Oh I heard about you. My friends know all about you. We talk about you at the bar. You're the talk of the town,'" Dannen said.
Customers aren't the only people calling Wingmen at high demands. Within their first couple months of operation in early July, Dannen said they were getting calls off the hook from press, ranging from a live Chicago radio station interview to a television producer in Los Angeles about a show pilot.
Wingmen's future depends on how dedicated Dannen and his partners are to the company. "If it continues to be profitable, I would like to continue it. I have long-term goals, like I envision it as something serious, like an early career," Dannen said. However, he does not see himself doing this for more than a few years.
At the moment, Wingmen is not operating at full service, but during Thanksgiving and winter breaks, this will change. Dannen did say that people could still call now to make a reservation for these breaks if Wingmen's services are needed.
As far as the television pilot, Dannen said they are still in talks, but nothing too serious has been done. "We pushed it to next season, if we really wanted to get serious," he said.
So keep your eyes out next season for a possible reality show starring Dannen and his customers, "Wingmen Confessions."