Monthly Music Review: Unheard, But Not Forgotten in 2011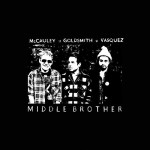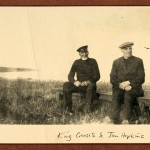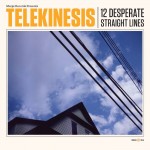 Middle Brother:
"Middle Brother" Mar. 4

Music group Middle Brother has taken on a special place in the music world recently, with the release of its debut self-titled album, "Middle Brother." Made up of singer-songwriters John J. McCauley III  of Deer Tick, Taylor Goldsmith of Dawes and Matt Vasquez of the Delta Spirit, the group first performed together at Austin, Texas' 2011 South by Southwest, where their set garnered a packed house of fans coming in trying to catch a glimpse any way they could.
The product of that night is their album, "Middle Brother," which may just be one of the most underrated, slip-through-the-cracks album of 2011. The album is extraordinary for being put together in such little time and fashion, but each voice carries the other so subtly, tying it to the traditional singer-songwriter folk groups of the late 60s and early 70s.
"Portland" is a track that sounds like a late night jam session in someone's living room in Laurel Canyon while "Someday" takes cues from Phil Spector and '50s love songs. As musically curious as these guys are, they know the ins, outs, ups and downs of traditional folk music and what direction it should be going while also attracting younger listeners to an American culture that has a rich history. But it's not just your traditional guitar-in-hand troubadour-like songs; each member brings their own personality into each song, whether it's rough around the edges voice of McCauley, the smooth folk croon of Goldsmith or the angst-filled holler of Vasquez. Despite three different types of vocal styles, the fact that each one can come together and form into a cohesive whole is a talent that should not go unnoticed.
King Creosote and Jon Hopkins
"Diamond Mine" May 24


Scottish singer-songwriter King Creosote and English electronica producer Jon Hopkins have come together to craft an album of eerie but peaceful arrangements that compliment a duality in music that is rarely ever paired together. King Creosote's element of folk is the basis for their collaborative album, "Diamond Mine," while Jon Hopkins litters around the Creosote with ambient effects and field recordings of bustling cafes and various sounds of the outdoors.
"Diamond Mine," which was largely inspired by East Neuk of Fife located on Scotland's east coast, emits the small nautical environment the area is known for. "First Watch" plays out like a lonely sailor's day off from work with nowhere else to go but the pub assisted by the beautiful churning of an accordion. The album is mysterious; hardly known in the U.S., the pairing of King Creosote and Jon Hopkins has gone largely unheard but could easily win the hearts (and ears) of a large number of music lovers looking for something a bit off the cusp as far as collaborations go.
Creosote tells his stories beautifully similar in the vein of traditional Irish or Scottish folk singers whose emotion is heard particularly in their lyrics. Hopkins includes the right amount of effects and field samples that never overpower Creosote's voice but rather guides it through the arrangement of the song. "Diamond Mine" may seem dark at points, but it is so incredibly haunting that the eeriness actually turns out to be a thing of beauty.
Telekinesis
"12 Desperate Straight Lines" Feb. 15

Telekinesis' second album, "12 Desperate Straight Lines," has its moments but they're not all that consistent throughout. Member Michael Lerner knows how to craft the perfect pop song; it's like a second nature that has shown through better with his work on their 2009 break through self-titled album, "Telekinesis!" "12 Desperate Straight Lines" shoots for angular and wiry guitar work, but the arrangements of the songs as a whole seem generic and too boring to listen to all the way through.
Telekinesis, ironically, sticks to a commercial, indie sound. Some of the chugging, distorted riffs sound as if they could for the new, "hip" TV ad for a Volkswagen; a couple driving down a lonely road in the middle of nowhere, they look at each other passionately and intensely as the man suddenly smiles and revs the car engine as a way to express his sexual desire to ravage her when they get home. Similar to these TV commercials, "12 Desperate Straight Lines" feels like it's yelling that it wants to appeal  to a certain demographic so bad but just falls short along with their clichéd riffs and sporadic, over-thought guitar sound.
Telekinesis is a talented group of musicians, but it's the constantly changing line up that affects their sound so much. Lerner, the only member that writes and arranges these songs and recruits others to play with him, knows how to write these catchy pop songs with no problem. A sturdy band behind him that doesn't change every album may make his albums a little more consistent in the future.