New Senior Dean Introduces Himself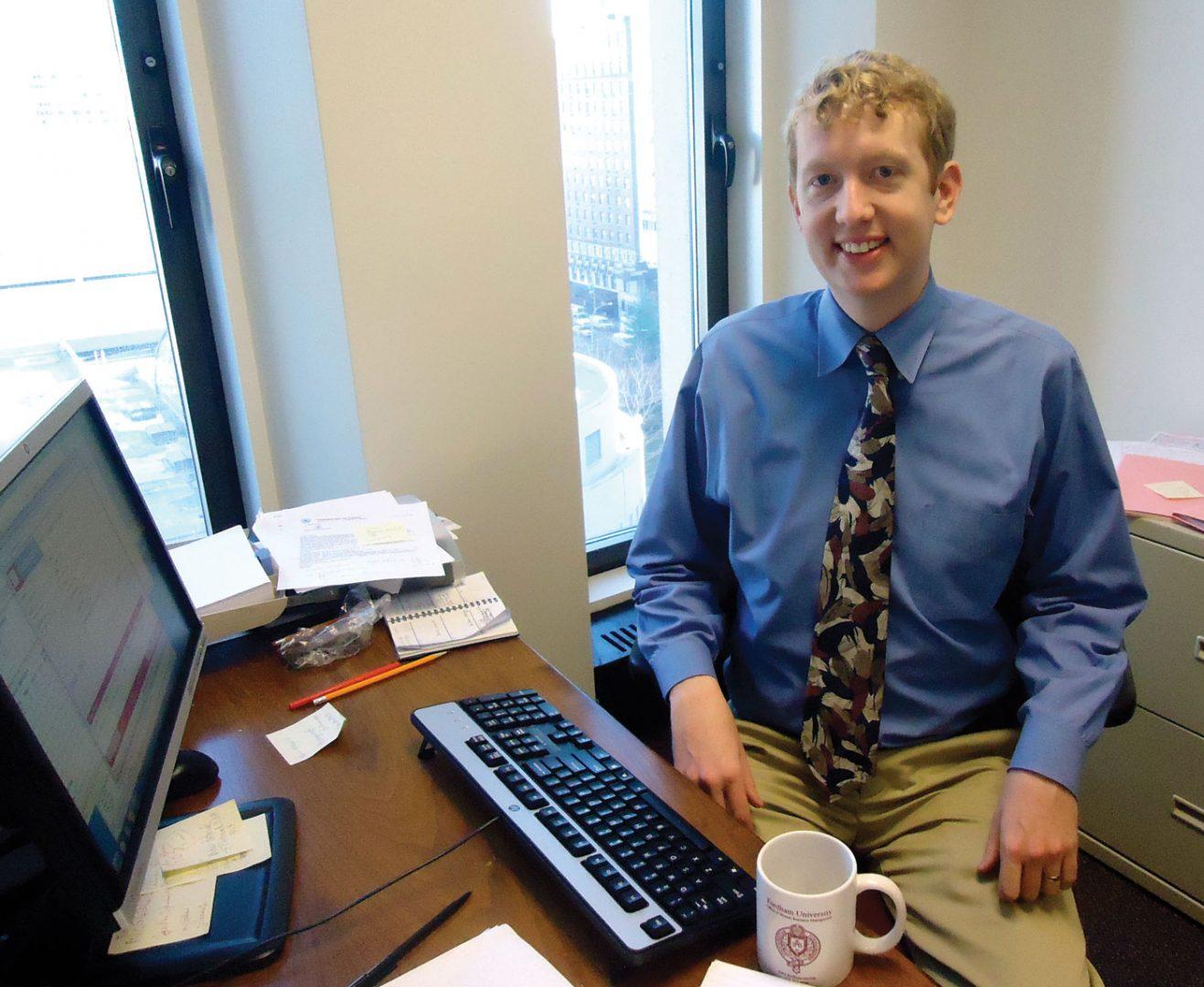 Fordham College at Lincoln Center (FCLC) formally welcomed Joseph Creamer as the new assistant dean of seniors, nearly two months after Cecilia Petit-Hall stepped down in August.
Creamer is a graduate from Providence College and received a doctorate in history from the University of Washington this year.
FCLC's United Student Government (USG) held a senior dean meet-and-greet on Dec. 5 in the Student Lounge at 12:30 p.m.
Sophie Stanish, FCLC '12, attended the meet-and-greet and said, "He was really friendly and pretty chill. I like him." Stanish said that she had a question about graduation and he was very helpful in answering it.
The Observer spoke with the dean about his new position, hobbies, past experiences and senior dean advice.
Observer: What was your previous profession before coming to Fordham?
Joseph Creamer: I recently earned my PhD in history, so I am an academic. Right after college, I worked for the federal government.
Observer: How are you adjusting to your new role as the dean of seniors at FCLC?
J.C.: I feel pretty overwhelmed because I have meetings with seniors from 10 a.m. to 4 p.m. each day. Simultaneously I am still getting used to Fordham and New York since I recently moved here.
Observer: When do you expect to meet all the seniors?
J.C.: Since the beginning of the semester I have already met with 90 out of 400 seniors, which includes seniors who are graduating this February. So hopefully I will meet with the rest of the seniors by the end of next semester.
Observer: What should seniors graduating after this semester be doing?
J.C.: These seniors are graduating in February. They should check DegreeWorks for any other requirements they have yet to fulfill and immediately meet with me.
Observer: What are some tips that you would suggest seniors graduating in May do?
J.C.: Check DegreeWorks. If they have not fulfilled a core requirement (a red mark next to the requirement will appear), meet with me right away. If they have not met the requirements for their major, meet with your advisor right away. They should also file for graduation in My.Fordham; there is certain paperwork that they must fill out. Also, register for your classes! Some seniors haven't yet and they need to right away. Last but not least, pass all of your classes!
Observer: How can students reach you?
J.C.: You can email me at [email protected] or call 212-636-7719. Set up an appointment with me in my office, room 804D.
Observer: What are some of your hobbies?
J.C.: Because I'm a history academic I like reading nonfiction history books. I also like to read novels, like Dickens. I have two little kids, so I hang out with and take care of them for most of the time I'm not working. We like to also go around New York and familiarize ourselves with it, going to fairs, concerts, etc. When I can, I also like to bike along the river side. Interesting fact: I used to be the associate editor-in-chief of my school newspaper.