It's the Most Wonderful Time of the Year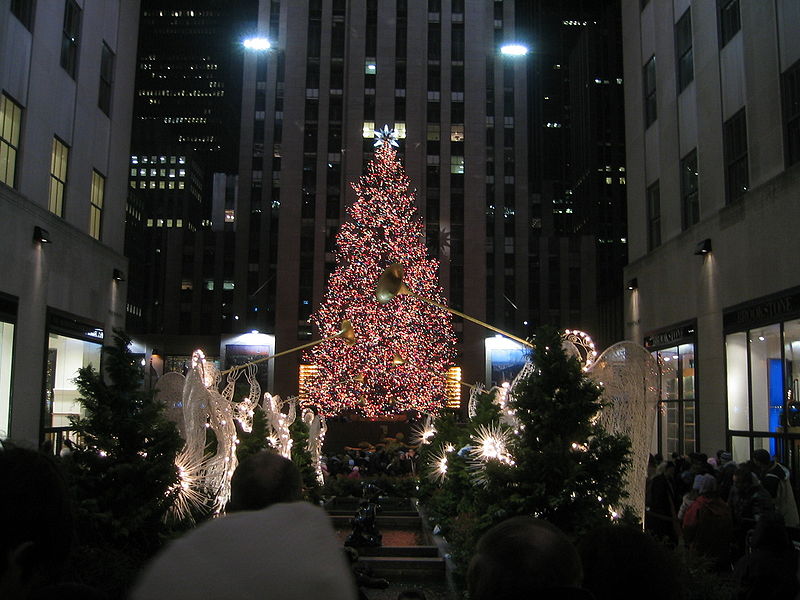 There is one beloved New York City tradition that starts off the holiday season: the Rockefeller Center Tree Lighting Ceremony. Every year, thousands crowd the streets of Fifth Avenue and Rockefeller Plaza to see the massive tree light up. This year the ceremony will take place on Wednesday, Nov. 30.
The tree will light up at 8:55 p.m. The event takes place from 7 p.m. to 9 p.m. and will include celebrity and musical guests performing Christmas songs. Some of last year's celebrities included the hosts, Al Roker and Natalie Morales, as well as Mariah Carey, Susan Boyle, Sheryl Crow, Josh Groban, Jessica Simpson, Annie Lenox, Kylie Minogue and the Radio City Rockettes. There are also figure skaters performing on the iconic ice rink in front of the tree.
According to About.com, every year a Norway Spruce, between 75 and 90 feet tall and proportionally wide, is shipped in from Canada. The tree typically comes from someone's back yard and is recycled after the holiday season. According to NBC, the tree is lit with 30,000 environmentally friendly LED lights on wires stretching for five miles. The tree is also adorned with a Swarovski crystal star.
To get the best view of the tree between 48th Street and 51st Street between 5th and 6th Avenues, show up a few hours in advance and dress warmly. If you're not a fan of all the crowds, the tree will stay up until Jan. 6 and lit from 5:30 a.m. to 9 p.m.
For more information visit: http://www.rockefellercenter.com/events/2011/11/30/2011-rockefeller-center-christmas-tree-lighting/