Williamsburg's One-Stop Wonder: Movie Theater Meets Restaurant Meets Bar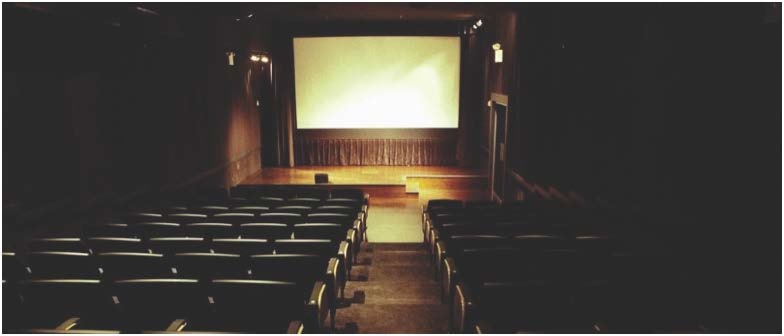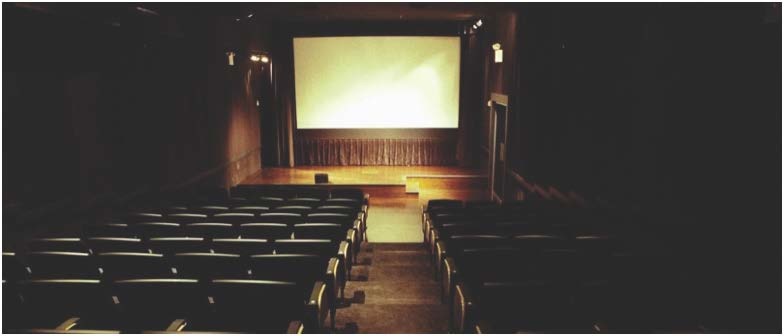 Devouring a mouthwatering meal, seeing a brand new movie and ending the night at a bar for a few drinks, all with your favorite friends. What if you could do all of that in one fun and affordable place? Williamsburg's indieScreen is just that: an independent movie theater, restaurant and bar, all in one—the perfect spot to take a date or out-of-town visitor and a potential regular weekend go-to for an all-around good time.
Complete with a 93-seat stadium-style theater and a sleek and shiny restaurant area with flat-screens, a full bar and a DJ booth, indieScreen is proving to be an innovative way to bring back the independent movie as a staple of American entertainment. Since its opening in September 2010 and the addition of the bar one year later, other theaters have been trying to do the same thing and are finding the idea to be quite successful. Owner and artistic director, Marco Ursino, described it as "a sneaky way to bring back cinema." He said, "I like to think that we started a trend. Right after we threw ourselves into this, other places started doing the same thing and I think it's very cool."
One of indieScreen's most attractive traits is that many films are screened there before anywhere else. When asked if he could talk about some of the movies being shown in the next couple of weeks, Ursino responded, "Not really." And there is a precise reason. "As a choice, we decided to keep ourselves as competitive as possible. Therefore, I won't know until tomorrow what I can play next Friday—if I want the latest." He said he could easily choose to screen movies that are already out in other theaters but much of the draw of indieScreen is that anyone can go to see the first-runs of new films for the price of a regular movie ticket (ten to twelve dollars).
However, it isn't easy, even in hipster haven Williamsburg where everything indie seems to thrive. "Williamsburg is all about the music," Ursino said.  "It's known all over the world for indie rock.  So this was really about educating the people to go and sit down in the theater again."
Ursino knew that opening just a movie theater wouldn't be enough. Ursino, who has also been running the Brooklyn Film Festival for almost 15 years, has seen a lot of independent movie theaters die simply because the audience wasn't large enough. "Opening a theater is a big shot in the dark," he said. "Statistics are completely against you. But the very idea of associating more than one business—associating a restaurant and bar in the movies—I thought that could really be the key."
And he was right. IndieScreen has been operating as a theater for a little over a year and has found a large audience in Williamsburg. The bar and restaurant were finished this September; offering an international menu, the restaurant has been bringing in a significantly larger crowd.
The space is also home to many independent film festivals—Ursino's Brooklyn Film Festival, the Williamsburg Film Festival, the Northside Festival, the Flicks Film Festival and the Imagine Science Film Festival all take place at the spacious and accommodating indieScreen.
For indie film aficionados, Ursino created the indieScreen Cineclub.  "The idea is that we want to have regulars and we want to have their input, not just their money at the gate," he said. Right now, Cineclub membership is free. It'll get you reduced price tickets, a weekly email update about new films and special events and access to an extended happy hour every day from 5:30 p.m. to 9 p.m. (shots for two dollars, draft beers for three dollars and all other drinks two for one)."
Ursino is still expanding on the idea of a one-stop hotspot.  "We are going to start to do some concerts—small stuff. Little concerts here and there," he revealed. With price, convenience and uniqueness all working in its favor, it seems as though indieScreen is breaking ground in the Williamsburg arts scene and could soon become a widespread trend all over New York City.
IF YOU GO: indieScreen 
Where: 285 Kent Ave at S. 2nd St., Williamsburg, Brooklyn
More Info: www.indiescreen.us

View 285 Kent Ave in a larger map