Relationships Clash and Emotions Run High in Acclaimed November Films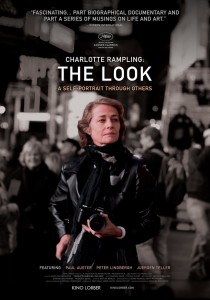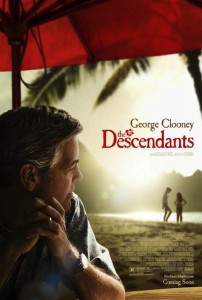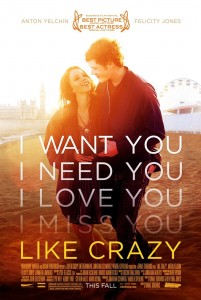 "Charlotte Rampling: The Look"
Actress Charlotte Rampling is no stranger to being looked at. She has appeared in several provocative films including "The Night Porter" and "Swimming Pool," in which she exposed herself physically as well as emotionally. She has made just as much of an impact in the world of photography, serving as subject and muse to many of the world's most esteemed photographers, including Helmut Newton, Juergen Teller and Peter Lindbergh. The film unfolds in semi-documentary style and is divided into nine segments, signified by title cards including "Love," "Death," "Exposure" and "Taboo." Rampling discusses her thoughts on these topics and how they relate to her own life and career, accompanied by footage from many of her films as well as conversations with her friends and collaborators that include Lindbergh, Teller and poet Frederick Seidel.
Those hoping that "Charlotte Rampling: The Look" presents the audience with a fully revealing portrait of its subject may come away disappointed. The film is loose and scattered, presenting us with such divergent scenes as Rampling discussing her thoughts on the afterlife and a peak at her rehearsal process for a new role. Concrete information about her childhood and family background are left mostly ambiguous. The overall point that the film is trying to make is hard to tell, as it all adds up to a series of ruminations and confessions that are both intimate and abstract. As hard to pin down as the film is, it provides an insightful look into the hectic consciousness of artistic expression. It also gives us just enough of an intimate peak into the mind of an extremely enigmatic figure, while still fully maintaining her sense of mystery. "Charlotte Rampling: The Look" is in theaters now.
"Like Crazy"
Remember your first love and how broken your heart was after it was over? Well get ready to relive all the joy but mostly pain in this adorably heart-wrenching story.  Anton Yelchin plays Jacob, a shy but painfully sweet furniture designer and Felicity Jones plays a fun, silly, hipster journalist named Anna from England. The two fall madly in love while in school together in L.A. When Anna cannot bare the idea of leaving Jacob she unwisely decides to overstay her trip in L.A.
From that moment on their relationship becomes a bumpy road of ups and downs. After this incident she is unable to return to the United States, and they attempt a long distance relationship, but it comes to a predictable end. Each person tries to continue on with their life and begin seeing other people as well as moving up in their careers. But while lying in bed with their partners they continue to text each other because they both know their new lovers can never compare to their first love.
This love story is the fairytale romance that every girl dreams but also manages to be realistic and awkward at the same time. The film is accompanied by a beautifully romantic and sentimental soundtrack including songs from Paul Simon and the Dead Hearts. Although it doesn't end in death like most love stories ("The Notebook," "A Walk to Remember") it ends in something even more heartbreaking: the realization that people grow up and change. If you've recently gone through a breakup or have ever been in love get ready for some flashbacks of your own; you won't stop thinking about it for days.
"The Descendants" 
Maybe it's the aloha spirit or the incredible shots of the Hawaiian tropics, but Alexander Payne's new film is an inviting and charming family drama that leaves you wondering if it would make a good Jerry Springer episode. After Elizabeth King (Patricia Hastie) gets into a boating accident her mild-mannered husband Matt King (George Clooney) has to decide how to tell his daughters Alexandra (Shailene Woodley) and Scottie (Amara Miller) that their mother will never wake up from her coma.
But it gets worse. Alexandra has to decide how to tell her dad that her mother was cheating on him. After she breaks the news, Matt decides it is only fair to hunt her lover down and tell him what has happened so he can say his last goodbyes. Matt is exactly the kind of husband and father you would expect George Clooney to be, a little clueless but sweet and understanding. Shailene Woodley's breakout role as a troubled, bitchy and slightly skanky teenager is far from her role on "The Secret Life of the American Teenager," which is a good thing—a very good thing.
But it gets even worse. During the grieving process and the shock of infidelity, Matt also has to make the decision for his entire extended family of whether or not to sell thousands of acres of pristine Oahu land and make millions. The intensely tragic situation brings this disjointed family closer than ever in what is ultimately an enjoyable film.