Black Friday Offers Record Lovers New Vinyls for Cheap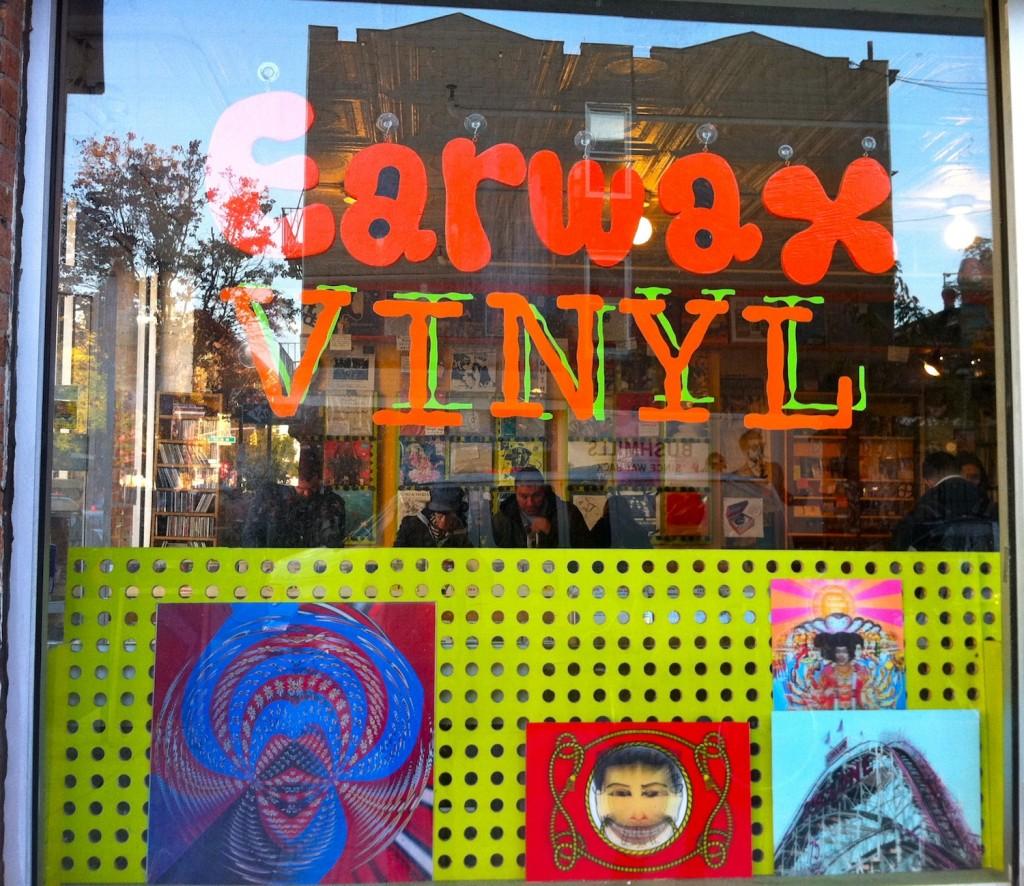 Nov. 25 marks an important day for many music enthusiasts. Record Store Day (RSD) is an event in which participating stores sell rare copies of popular records and CDs. The annual event was originally conceived by Chris Brown, an independent record store employee, and was fully put into effect in 2001. It serves as a celebration of the unique culture surrounding over 700 independently owned record stores in the USA and hundreds of similar stores internationally. Contrary to the commercialized day that rules under the dictatorship of corporate giants such as Wal-Mart and Best Buy, RSD's version of Black Friday is an excuse to celebrate the importance of music in our lives by putting out these unique releases. In other words, cheapness is not a main goal. Celebrating art is.
Metallica officially kicked off Record Store Day at Rasputin Music in San Francisco on April 19, 2008 and Record Store Day is also celebrated the third Saturday every April. Unlike years past, however, Record Store Day falls on Black Friday this year, in an effort for consumers to get great deals on rare products. This is the one day that all of the independently owned record stores come together with artists to celebrate the art of music.
On the event's webpage, you can see a complete list of special vinyl, CD releases and various promotional products, which are exclusive for the day. Hundreds of artists in the United States and in various countries across the globe make special appearances and performances. Festivities include performances, cookouts, body painting, meet & greets with artists, parades, DJs spinning records and more.
The items available to purchase vary from The Beastie Boys' latest LP on 12" vinyl to a Bob Dylan 7" box set. Other notable artists whose records will be sold on the day include The Beatles, Jimmy Cliff, The Doors, The Black Keys, Miles Davis and The Grateful Dead. But what makes these records special is that, for many, there are so few still available in the U.S. For example, The Misfits' "The Devil's Rain" has only 1,500 12" vinyl in the States. This is a very unique opportunity for fans to get their favorite, rare recordings.
Not all record stores are participating, though. The creators of this event wants the consumer to deal with real, live, physical indie stores, rather than online retailers or corporations. According to the site, a Record Store Day participating store is defined as a retailer whose main primary business focuses on a physical store location, whose product line consists of at least 50% music retail, whose company is not publicly traded and whose ownership is at least 70% located in the state of operation.
Unfortunately for Fordham students, there aren't many record stores participating that are near campus. However, downtown Manhattan, particularly around Washington Square Park and Bowery, offers a host of stores who are all excited on this day to come. Great deals for great music is a fantastic excuse to spend the $2.25 subway fare to come down and enjoy the experience.
In the past Black Friday was an American event celebrated by large corporate retailers as a shopping day that promoted mass produced items at super low prices in hopes of driving customers into their stores. RSD's Black Friday subverts the model and creates pieces of art in the form of limited special editions, often numbered, from some of the most revered artists of our time.
Record Store Day is currently managed by Michael Kurtz and Carrie Colliton. Folks who want to contact Record Store Day are encouraged to email them at [email protected].