Theatre Student Finalist in Humanitarian Contest
Out of the thousands of nominations from over 40 countries, Fordham sophomore Brandon Jackson has been chosen to represent America in "Faces of Transformation"—a competition through Nations United where 11 humanitarian leaders from across the globe represent their country and create a project that would further develop awareness of humanitarian issues in that country.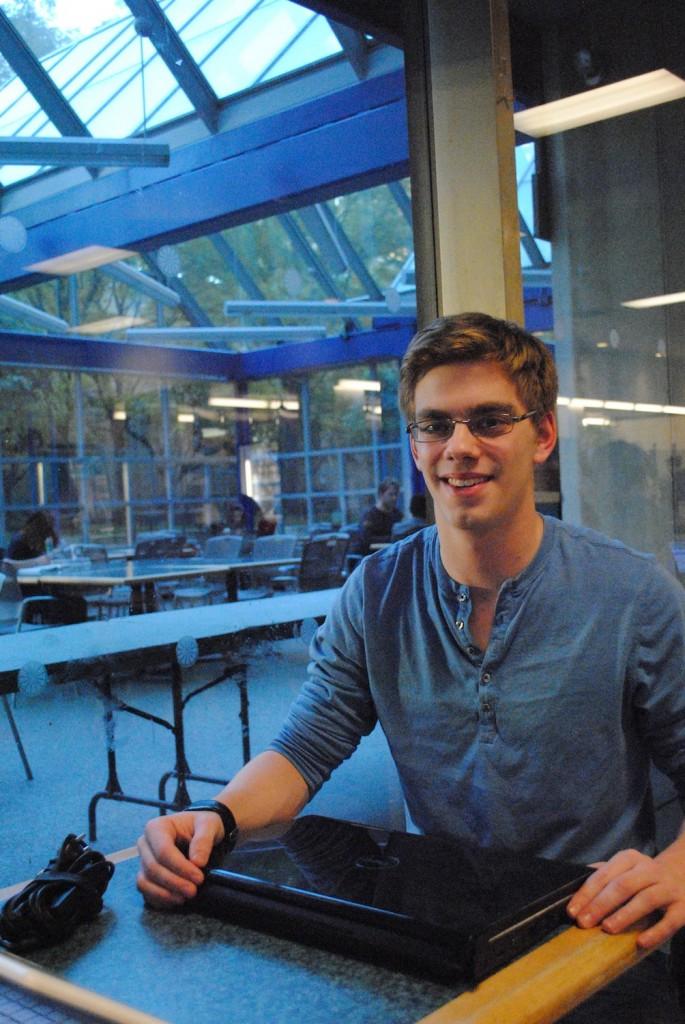 Jackson, a theatre performance major at Fordham College at Lincoln Center (FCLC), has done extensive humanitarian work since eighth grade, most notably with Honduran orphans.  His prior work resulted in his nomination and now he's creating a smartphone app to further humanitarian work in the United States through awareness and education. So far, he's in the top five of the competition and by Dec. 22, he will know if he won the grand prize: a job at Nations United, the opportunity to spearhead a new project and the potential for a sustainable humanitarian career.
The competition for the prize is structured like a reality show game and, according to Jackson, is the first-ever humanitarian competition. Each month, participants face a new "challenge," which is designed to be the next rational step in any project.  The challenges began in September and involve various obstacles such as using social networking to advertise, or, like the current challenge, creating a fundraising campaign.
"I just won last month's challenge," Jackson said. "Based on how well you do in the challenge, [voters] create a bottom three and a challenge winner."
Winners are decided by votes online at the Faces of Transformation website. Those interested can watch through webisodes on YouTube.
Currently, there are six people on Jackson's team. They meet a few times a week to work on creating the smartphone app.
"It's an interactive app that uses multiculturalism to teach conflict resolution concepts to children ages 4-9," Jackson said.  Each month, the app will update with a new storyline where characters will be placed in a different country or culture and players solve conflicts. "We want to make it accessible throughout all media but the really mind-boggling thing is that one in every two Americans will have a smartphone by December," Jackson said. If it's successful, he'd like to expand to a European audience as well.
While Jackson has no training in app development, he has someone on his team from Berkeley who knows programming well and is working to find an app builder.
Nastassia Porto, FCLC '14 and a member on Jackson's team, said, "Right now, we're really just trying to get stuff set up. We've really just started our first chapter."  She said that while the competition is important, the main focus as a team is to create the app, regardless of the outcome of challenge. "I think the cultural awareness we're trying to bring that to children of a certain age group is immensely important. If we manage that, I think we can make a big change."
In addition to his humanitarian work, theatre still remains a big part of Jackson's life.  "These two passions kind of grew separately and at this point they have converged in the sense that I really believe art is the key to creating social action," Jackson said.  "And so eventually when I start my own humanitarian company, one of the facets would be social and political action through art. I think theatre especially has a big part in how you psychologically process the world."
Jackson said he ultimately would like to be a film actor while doing humanitarian work.