Fordham Sees Increase in Population of International Students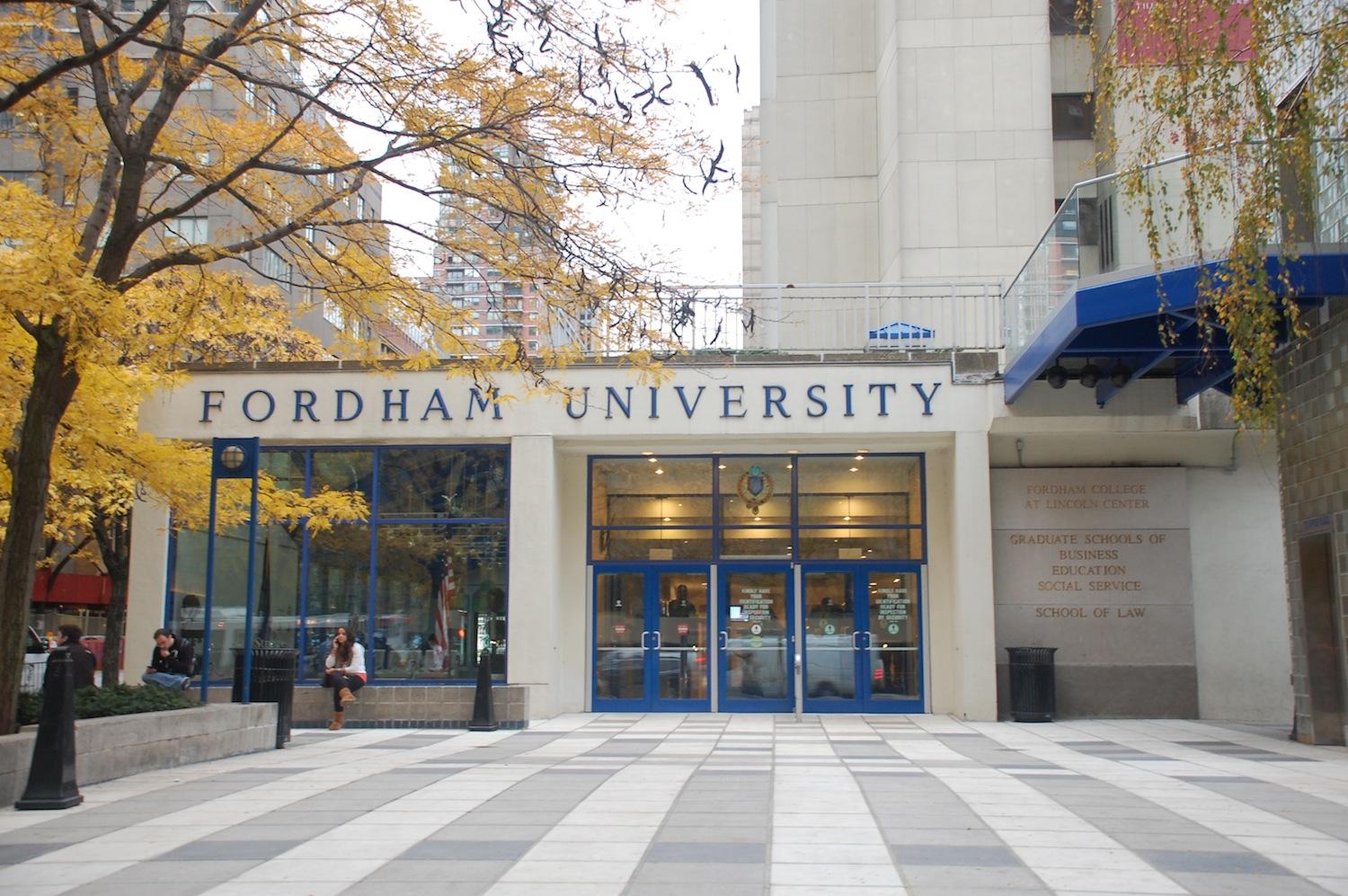 Over the last few years Fordham University has seen a steady rise of international students attending its colleges. According to Peter Feigenbaum, associate director of institutional research at Fordham, between the years 2003-2010 there has been an overall 3.1% increase in foreign students. From 2003-2010, international graduate students grew by 4.5% while undergraduate students grew by 2.1%. This 2011 fall semester, there were 110 incoming international freshmen arriving at Fordham, a 57 student increase from last fall.
The steady rise of international students on campus can be attributed to the focused effort of Fordham to create awareness of the university abroad. "We visit schools, send information to counselors and advisors overseas, as well as attend college fairs internationally among other recruit offers," said Monica Esser Associate Director of International Admission.
Esser believes students also attend Fordham University not only because of its outreach efforts, but also for its educational services and the unique opportunities it provides. "We [Fordham] offer excellent educational programs in New York City," Esser said. "Fordham provides some excellent opportunities for international students to gain work experience in the United States through internships."
According to Esser, many international students at Fordham make the most of their time in New York City "From my perspective, international students adjust well at Fordham and really make the most of their experience living in New York City," Esser said. "Culturally, it is always a challenge to move to a new country and for many of our students, to speak in a second language.  The more welcoming and open a community, the easier such transition can be for new members."

Whether it's international outreach or the great educational opportunities in New York City, international students are coming to Fordham for many different reasons. Filipino international student Katrine Alcantara, FCLC '13 choose Fordham because it was located in New York City. "I applied to other universities but what really got me to pick Fordham was the fact that it was in New York City," Alcantara said. "It has always been a dream mine to live in NYC and Fordham gave me a chance to do just that. I wanted to study abroad."
Transferring from a Jesuit university to Fordham, Alcantara found out about Fordham through posters on campus. "I went to a Jesuit university in the Philippines and I saw many brochures and posters of Fordham around my campus," Alcantara said.
However, other students such as Chinese student Ayer Chan, FCLC '15 found out about Fordham through word of mouth, "One of the alumni from my high school in  Guangdong studied at Fordham University; she was my sister's friend and she told me about the school," Chan said. Loving FCLC's location in the Upper West Side of Manhattan, Chan decided to study at Fordham. Chan met Esser in Hong Kong and got a chance to bond with a Fordham official before she arrived in New York City. "I had a great time with her," Chan said. "I still keep in touch with her."
Zi Hui, FCLC '15 from Hangzhou in China, learned about Fordham University though professional student agencies.  Although Fordham is not really known in Hangzhou, Zi decided to study at Fordham because it offered a high level of education and had a small population of international students. "Out of all of the schools I applied to, Fordham had the highest ranking," Zi said. "However, the ranking wasn't the most important thing, I choose Fordham because it had a small international student population. I didn't want to come to America and just socialize with Chinese people; I wanted to learn about a new culture and improve my English."
For the most part international students at Fordham University have had a great and unique experience. "Every semester it gets better and I don't regret choosing Fordham at all," Alcantara said. Similarly Zi loved being at Fordham but admitted to it being difficult at the beginning. "At first it was very hard because like the local American freshmen the college opened us to a whole new world," Zi said. Since I spent most of my school life in China the English language has been the most challenging part of being at Fordham.Sometimes I can't understand the lectures."
Chan likewise loves the variety that Fordham offers and takes classes at both Fordham campuses.  "I love the campus on Rose Hill but I also love the location Lincoln Center has in the city.
However, Chan admitted there are others international students that have a difficulty adjusting to life in the United States "Some of my other friends here at Lincoln Center [FCLC] are a little sad when they were first here," Chan said. "Some of them found the culture very different and at the same time felt homesick." Nevertheless Chan said that with the help of her RA and her friends they were able to adjust to the American culture.
With outreach programs and recruiting abroad it looks like Fordham University will continue to diversify its student population with more international students. Many foreign students initially may feel homesick when they first arrive. But as long as they are in a caring and understanding student community their integration into the university family will be very smooth. "Our applications have been steadily increasing over time and we are preparing to continue on that trajectory," Esser said.