Low Number of Seniors Applying to Medical School
Of the 27 seniors who are natural science majors at Fordham College at Lincoln Center (FCLC), three are applying to medical school this year, according to Dr. Grace Vernon, chairperson of the natural science department and chairperson of the FCLC premedical committee. She said as a whole, 12 students have submitted premedical applications this year, a number that includes students from other majors including environmental science, psychology and other disciplines, as well as alums.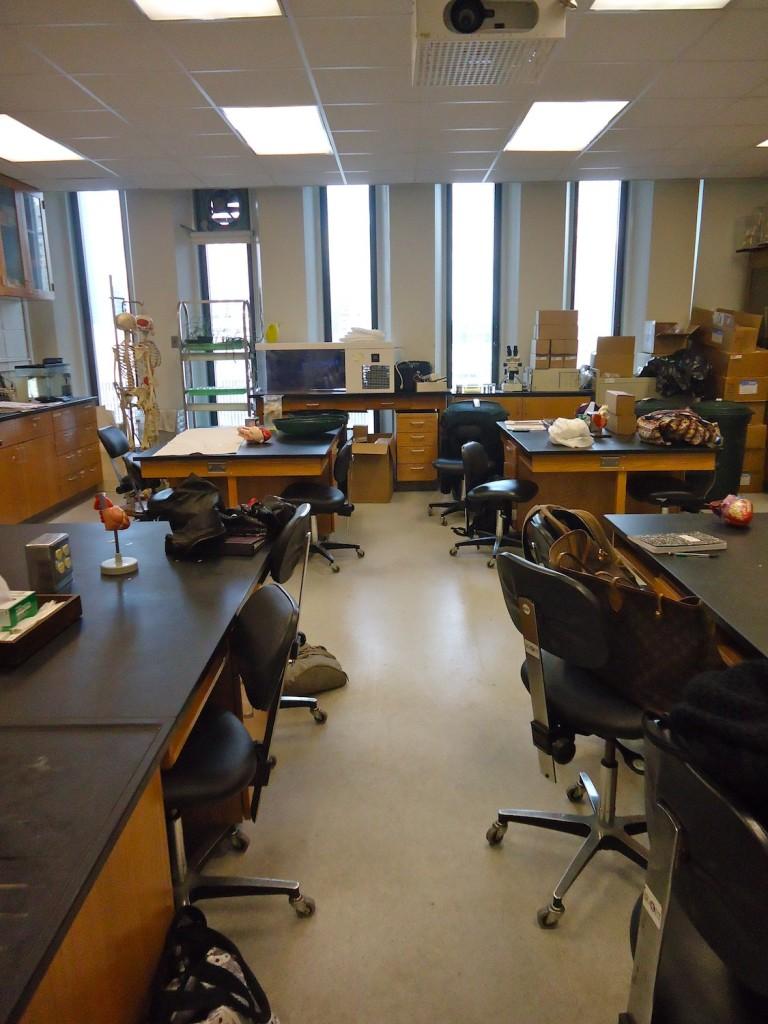 Not every senior who is a natural science major applies directly to medical school after graduation, many wait a year or longer to apply or decide to not apply at all.
Kamil Skotnicki, FCLC '12, said, "From a class of 30, if you're including pre-dental and physician's assistant students, I know of only two people going straight into medical school."
According to the Association of American Medical Colleges (AAMC), students interested in the medical field should start preparing their freshman year of college. Over the course of their four years in college, students need to meet with their advisers, take the required courses, get stellar grades, find internships or opportunities in the medical field and prepare for the Medical College Admission Test (MCAT). While other factors also contribute to the application to medical school, the grade point average and the MCAT score hold the most weight.
The high tuition of medical school is a major deterrent for some FCLC students who are considering applying.
"The tuition for medical school is expensive compared to undergraduate school," Andrew M. Lew, FCLC '13 said. Paul Sieradzki, FCLC '14, agreed. "Medical school is definitely expensive for some people," he said.
According to AAMC, the annual tuition and fees at state medical schools in 2010-2011 averaged about $25,000 for state residents and $48,000 for non-residents. For private institutions, tuition and fees are about $42,000 for residents and $43,000 for non-residents. These statistics do not include housing or living expenses.
According to some seniors majoring in natural science, the department does not prepare students enough for the process of applying to medical school.
"The department doesn't care what student input is," said a senior natural science major who chose to remain anonymous.
According to the student, the department encourages students to get PhDs or take the year off instead of going straight to medical school. "They are very elite about it—they encourage students to do research instead of going to med school," she said. According to the student, the advisors are helpful, but since most are PhDs, they don't know about the process of applying to medical school.
The student said that there is no guidance for pre-medical students on what classes to take, what research to do, or how to be a competitive candidate.
"The people applying to med school don't have the resources they need," she said. "No one prepares you for it."
Another senior natural science major said that in order to get the letter of recommendation required for medical school, "you literally have to call [the pre-medical committee] everyday." He said this makes an already stressful process that much worse. "The committee is not accessible," he said.
Some seniors aren't applying straight to medical school because they want to do research first.
"It is very daunting to apply to medical schools because most look for outside research experience," Sierdazki said. "That is why people choose to take a year off—to buy a little more time."
Jessica Dennison, FCLC '12 and a natural science major, plans to work in an Ophthalmology office after graduating. "The original plan was to go straight to medical school while I had the momentum. However, as I learned more about medical school, the commitment and the long road ahead of me, I decided that it could wait and that I wanted a break from school."
Mia Malin, FCLC '12, is volunteering at Bellevue Hospital in the city after college. "It's very hands-on and you shadow doctors and interact with patients. This necessitates taking a year or two off before I apply to a physician assistant program."
The natural science major and the extensive work it entails is a factor many take into consideration when thinking about applying to medical school.
Lew said, "The natural science major is difficult and it's hard to get good grades in the courses we have to take. But if you work hard enough, the major will help prepare you for medical school."
Likewise, Sieradzki said, "The major does prepare you enough for med school because not only does it have the courses we are required to take, but it also fosters time management skills."
Both Lew and Sieradzki are planning to apply to medical school.
According Dr. Guy Robinson, a professor in the natural science department, GPA and campus involvement is important.
"It's important to get good grades," he said. "It'll also help if you join the science club and the Minority Association for Pre-Medical Students (MAPS). I stress the importance of being involved in research, whether with faculty at FCLC, or outside research."
He said that medical school and the work it requires may not be for everyone. "A career as a science teacher is a very good option, Robinson said. "Don't think about what kind of work is available now. Just do what you love and the work will follow."