The Beginner's Guide to Getting Frightened in NYC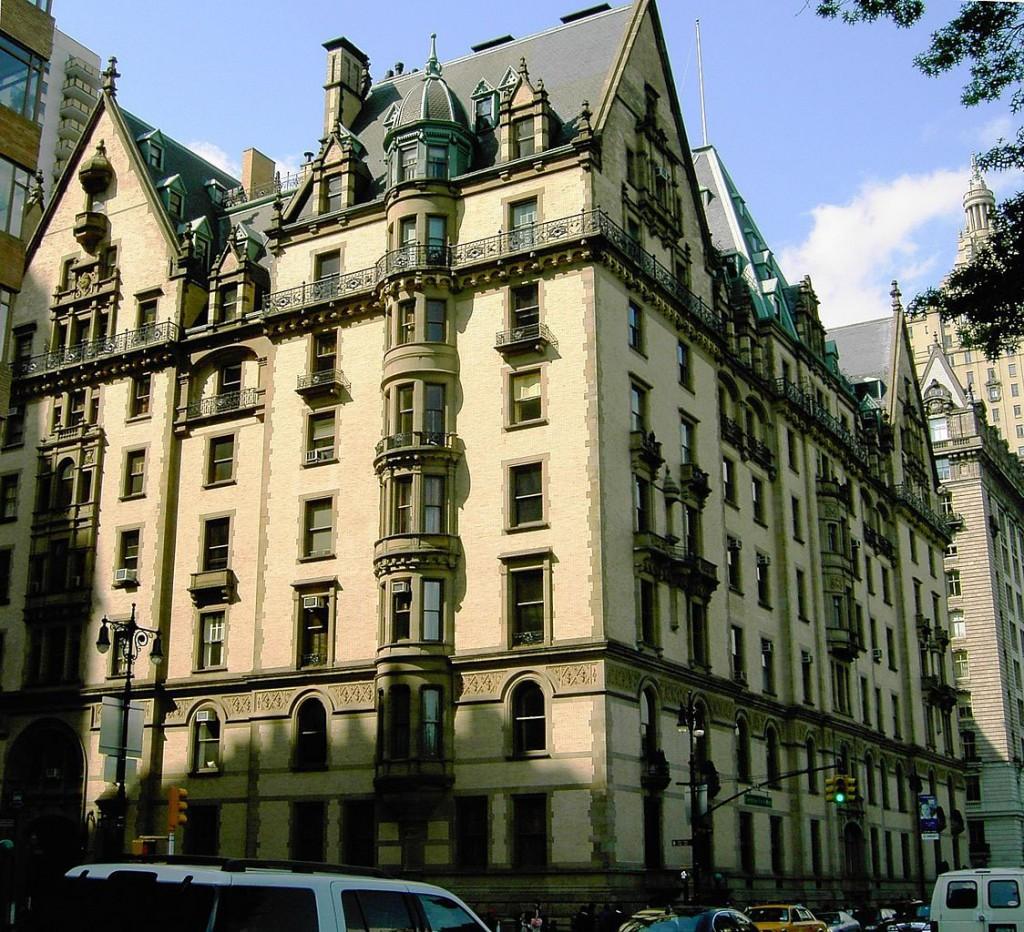 While Halloween may be over, the spirit of haunted pleasures never dies. If you believe that there is no more haunted houses to see now that Oct. 31 is over, think again. There are multiple frightening experiences to be had this year, and they are all in your own backyard. New York has seen it's share of violence and tragedy throughout it's history,  creating some haunted treasures that have yet to be explored. Here is a starting list for the amateur ghost hunter.
Landmark Tavern
Located at 626 11th Ave., 46th St., The Landmark Tavern is a bar/restaurant that has a long history in Manhattan. Opened in 1868, the waiters and bartender had, at one time, video footage of the ghost of a young Irish girl and a Confederate soldier walking around the bar after closing hours. When asked about having seen the apparitions, the bartender claimed he had not actually seen anything himself. Still, the tavern is a great place to start for someone interested in visiting historical places in New York City that have had paranormal encounters.
The Palace Theatre
Don't expect to see any ghosts here unless you're able to pay for a show. Now a stage for huge shows on Broadway between 47th and 46th Streets, this theatre supposedly has over 100 ghosts that haunt it. According to About.com's description, sightings have included a young girl looking down from the balcony, a cellist playing in the pit and Judy Garland herself, who has apparently been "sensed" by the rear orchestra door that was built for her.
The Algonquin Hotel
This hotel (located at 59 W 44th St., off Sixth Ave.) was home to the "Round Table," otherwise known as the Vicious Circle. This group of literary and drama critics consisted of Marc Connelly, a renowned playwright and journalist and Harpo Marx, a famous comedic actor and one forth of the famed Marx brothers. The circle would meet for lunch daily at The Algonquin after WWI, talking about the arts and critiques of plays and publications. While none of their ghosts has been seen or reported in the last eight years by guests or workers, the hotel staff has stated that they would hear strange noises from the second floor of the building that is closed off to visitors and guests.
"The House of Death"
According to Strangeusa.com, this residential building located at 14 W 10th St. near Fifth Avenue is the location of 22 deaths, including Mark Twain, who had lived there at the turn of the 20th century. However, what the site does not tell you is that you have little hope of getting inside the building, as it is still a home for six residents and the entrance is locked. The place does look very spooky from the outside though.
One If By Land, Two If By Sea
This restaurant, at 17 Barrow St., has an incredible history. Originally the carriage house of Aaron Burr, this posh restaurant is now home to his daughter's ghost—Theodosia Burr Alston—as well as historical artifacts, including the actual pistols he and Alexander Hamilton used in their duel to the death. This restaurant is the creepiest encounter for some, mostly because the bartenders and waiters both believe the place to be actually haunted, and patrons have sighted the ghost of Theodosia walking down the stairs from the mezzanine. In addition, flying dishes and chairs being pulled out from under guests have been seen.
The Dakota
The Dakota is an apartment building located on Central Park West at 72nd Street, and has had multiple ghost sightings over the years. Most notably is that of John Lennon, as this was the site of his assasination and place of residence while in New York. Yoko Ono, Lennon's wife, still owns some of the apartments in the building. Construction workers and painters have also seen ghosts of young boys and girls here. To make the place feel even more eerie, it was the setting of Roman Polanski's horror classic, "Rosemary's Baby."
Fordham University, Rose Hill
If you're living in the Bronx, you don't have to go farther than Fordham's own 19th century campus to see some haunted figures. According to TheShadowLands.net, Keating Hall, Collins Auditorium, Finlay Hall and Martyrs Court have all had sighting of ghostly apparitions in their halls.
Check out the site to see information on these places as well as others in the Bronx, including an old candy store on 32nd Street and the Strawberry Fields of Silver Beach Gardens.