True Life: I Am a Johnny Depp Fan
After Loving Him for a Decade, I'd Say We're Practically Married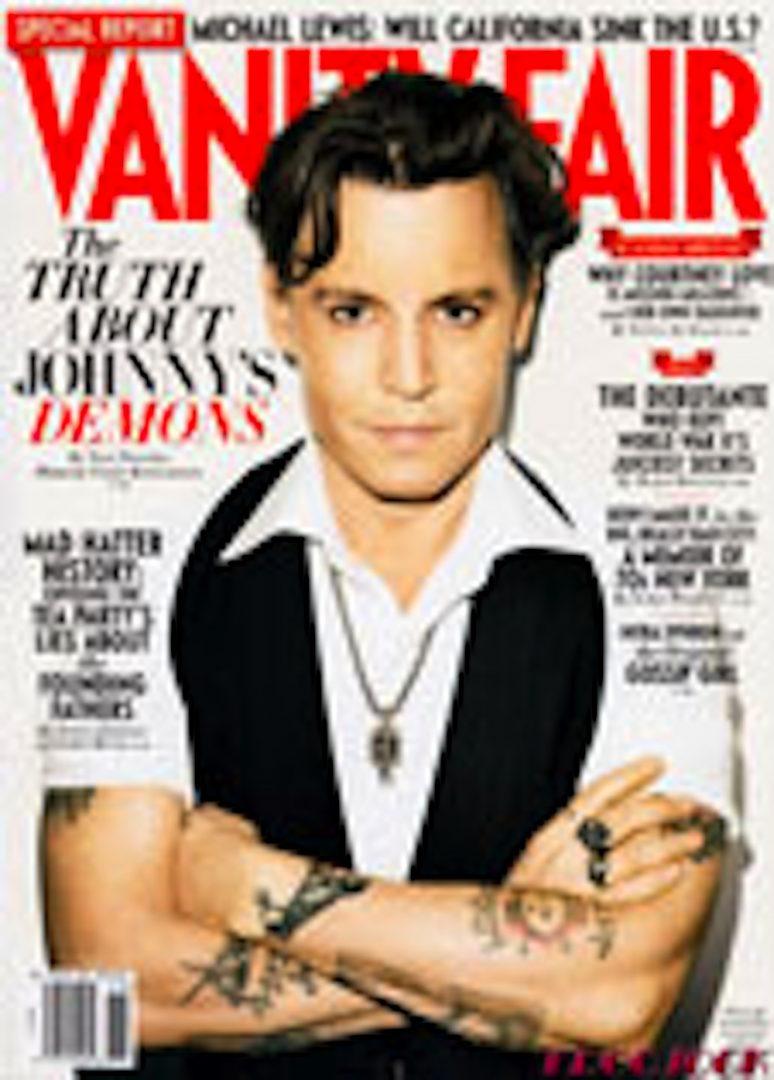 Apparently people think I have an unceasing love for and interest in all things pop culture. It's funny, because honestly these so-called obsessions of mine come and go. Sure, I enjoy going to the midnight premiere of the latest "Twilight" film. Yes, I've watched more than my fair share of Justin Bieber music videos. But I'm never truly tied to any of these phenomenons. I'll probably defend them for fun, but at the end of the day, I'm not all that attached.
However, there's one pop culture obsession that entered my life years ago and has yet to leave. That obsession is with the funny, talented and insanely beautiful Johnny Depp. It hit me again recently as I passed a newsstand carrying a Vanity Fair magazine bearing his lovely visage, and as I see the endless commercials for his latest film, "The Rum Diary," I can't deny my decade-long admiration for the man.
I, like millions of other women (and men), suffer from unrequited love for the Deppster. I can still remember the first time I saw a Johnny Depp film. I was 12 years old and my seventh grade literature teacher made us watch "Sleepy Hollow." We weren't even reading Washington Irving's short story, and I have no idea why we were watching the film—the syllabus in that class was quite lax.
But when I saw Johnny Depp awkwardly dissect a decapitated body for the first time, I knew I was in love.
Johnny Depp isn't just another pretty face. He's a multifaceted personality who's intensely private but at the same time equally giving in both his devotion to his fans and his work. He has two children, but you'd be hard-pressed to find them on the cover of any magazine. He's been with the same woman for many years now, but again, they're not about to do a Brangelina-esque photo shoot together.
Plus, Johnny (we're on a first-name basis) always does what's needed of him as both an actor and a celebrity. Plenty of "actors" turn their noses at interviews with late-night talk show hosts and certainly don't enjoy being detained by a gaggle of autograph-seeking fans, and they make their boredom apparent. Johnny, though, despite his multiple Academy Award nominations, manages to make time for whoever needs him, whether it be Leno, Letterman or that lovelorn fan who meets him on the street.
After that fateful day in seventh grade literature, I immediately went home and began researching Johnny and finding out everything I could about him. I knew about the first "Pirates of the Caribbean" film about a year before it was released, and I told everyone everything and anything I could about it. Needless to say, no one listened to me. I tried to explain how it was going to be an epic film about swashbuckling on the high seas, but no one cared.
Yet a year later, I had the last laugh (yes, I'm still bitter about my classmates' lack of interest). Upon "Pirates'" release, suddenly everyone in my grade was drooling over pictures of Johnny and couldn't wait for his next film. Luckily, by that time I was a Johnny aficionado and could recommend such classics to them as "Cry Baby" and "Benny and Joon." In the latter film, Johnny channels the likes of Buster Keaton and Charlie Chaplin for the role and doesn't hesitate to look foolish.
This foolishness of Johnny's is one of his greatest attributes. Most good-looking actors would steer clear of the roles that have them looking like crazies. Sure, they may branch out once in a while for the sake of an Oscar, but you'd be hard-pressed to see Zac Efron playing a character like Edward Scissorhands. Johnny isn't afraid to go a little psycho for his films, but it's nice to see that at the end of the day, he's still a relatively regular guy who enjoys spending time with his family.
I'm pretty excited over this latest film "The Rum Diary." I've been waiting for it for about four years now. Yes, four years. There was once a time when I checked Johnny's IMDB page daily to see updates about new projects. When you love someone as much as I love Johnny, it's hard not to be this dedicated. Even if the film is so bad I cry, seeing Johnny on the big screen will make it all worth it. He may not tell the world, but I know he knows I'm there for him.