Songs to Add to Your Halloween Mix Tape
Published: October 25, 2007
Greetings from beyond the grave, fellow ghosts and ghouls! Whether you're spending this Halloween down in Greenwich Village for the annual parade or sneaking into abandoned mental asylums, you're going to need some music to maintain the macabre mood.  This fiendish mix of 13 (very unlucky!) songs should keep you copiously creeped out.  So unleash your inner vampire, werewolf or zombie this All Hallow's Eve with these tunes of terror.
"Tubular Bells"
Theme from "The Exorcist"
If you're planning on hanging around Rose Hill this Halloween, this should be your spine-chilling theme song…part of this classic horror movie was filmed there!
"The Ballad of Sweeney Todd"
In anticipation of the upcoming Tim Burton film production, and in light of the recent Tony award-winning musical revival, this creepy song about a 19th century London slasher is a must-have for any FCLC student's playlist.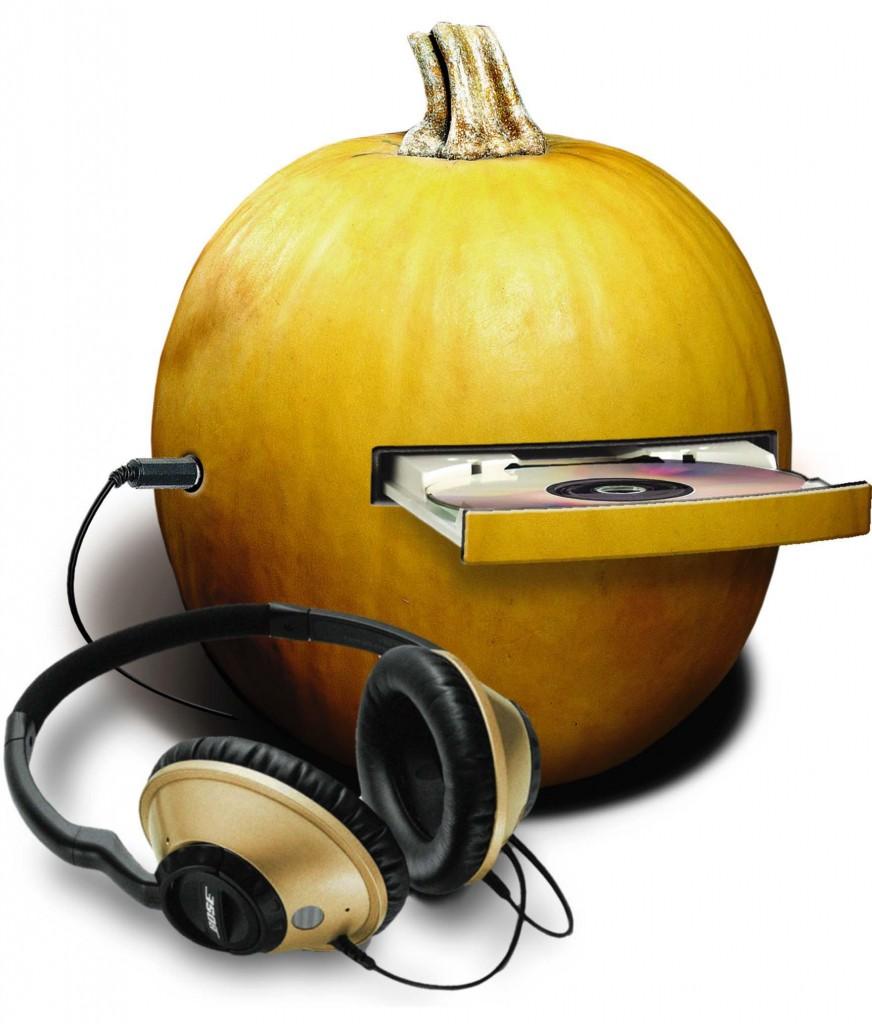 "Werewolves of London"
Warren Zevon
Who can resist their inner werewolf when this song starts playing?  It'll have you baying at the full moon all night as you and your pack prowl the streets.
"I Put a Spell on You"
Screamin' Jay Hawkins
If your latest love interest puts this song on…you'd better run or you might end up enraptured like a victim of Dracula.
"The Tell-Tale Heart"
Written by Edgar Allen Poe; performed by Lou Reed
Lou Reed and friends capture the ghoulish grit of one of Edgar Allen Poe's most famous short stories in this spooky spoken word.
"Hell's Bells"
AC/DC
Hellions beware! It's for you the bell tolls as AC/DC channels the Beast himself.
"This is Halloween"
Danny Elfman's "The Nightmare Before Christmas" Soundtrack
If it weren't for Danny Elfman sinking his teeth into "The Nightmare Before Christmas," Tim Burton's moody masterpiece wouldn't have been nearly as menacing and memorable.  This song is for all the displaced citizens of Jack Skellington's hometown—the town of Halloween.
"The Carney"
Nick Cave & the Bad Seeds
A more sinister story than this may never again be put into song.  The haunting carnival music and gruesome images of death painted by Nick Cave will put you off the carnival for life.
"Pet Sematary"
The Ramones
The Ramones' disquieting dirge will make you run off to complete your last will and testament so you don't end up undead.
"The Time Warp"
Cast of "The Rocky Horror Picture Show"
This frightfully fun song will have everyone going insane from that pelvic thrust before cheering "Let's do the Time Warp again!" all night long.
"The Number of the Beast"
Iron Maiden
Maiden's unholy hymn will have the voodoo children coming out of the woodwork this Samhain…
"Halloween"
The Misfits
The undeniable kings of the horror punk genre, the ever-morbid Misfits, are a staple of any spooky setlist.  Carrying on their obsession with Halloween, the Misfits will be spending their October 31st frightening every freak and fiend in New York City with a concert at B.B. King's Blues Bar & Grill at Times Square.
"Monster Mash"
Bobby "Boris" Pickett
An eerie essential for any Halloween party playlist, "Monster Mash" continues to define the music of this holiday.