Monthly Music Review: October Album Release Grab Bag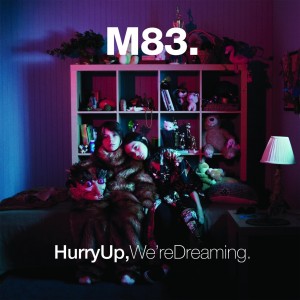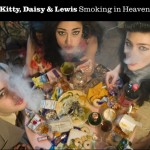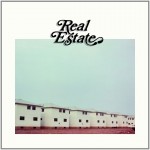 M83
"Hurry Up, We're Dreaming" released  Oct. 18


French group M83's Anthony Gonzalez soars through newly paved neon highways on their long-awaited new album "Hurry Up, We're Dreaming" which features a more sonic, all-encompassing sound that leaves you drenched in dripping, colorful soundscapes. M83's albums have always been compared to a John Hughes-soundtrack-that -never-was-vibe, but with "Hurry Up, We're Dreaming," the vibe is just as present; at many points the album sounds more like "The Neverending Story" than "The Breakfast Club."
Gonzalez's voice seems to grow even bigger on this album, showing great power yet control in songs like the slow chanting "Soon, My Friend" and "Wait," whose guitar sounds like an outtake of The Smiths "Please, Please, Please, Let Me Get What I Want" paired with orchestral arrangements.  There are some songs on the album that don't quite hit the mark; short instrumentals that don't seem to have purpose even if they are trying to act as the transition to the next song. "Raconte-Mon Une Histoire" is by far the weirdest but most creative song on the album, combining the spoken word of a happy young child with an Animal Collective-like loop of synths.
"Hurry Up, We're Dreaming" is a pretty album that takes off in epic directions that are extravagant and truly noteworthy. Besides also being very pretty, "Hurry Up" is very, very, very long. With a collection of 22 songs, it's gets to you sometimes. But with any great work of art, the listener must absorb everything it has to offer, examine its eccentricities, and find something no one else has seen in it before.
Kitty, Daisy & Lewis
"Smoking in Heaven" released Oct. 18


This three-piece brother/sister group from North London take authenticity to new levels with their own brand of young, spunky rockabilly. But this isn't your granddad's rockabilly: Kitty, Daisy & Lewis lop their sound up with as much mascara, red lipstick and hair grease as possible and mix it with sensual croons, old school ska and Delta blues. Their newest album, "Smoking in Heaven," has all of this and more—most importantly, an understanding of a rich traditional past by a younger and respectful generation.
The songs (all 13 of them) are charming with an element of charisma brought out by brother Lewis and levels of sensuality with sisters Kitty and Daisy. But just like M83's "Hurry Up, We're Dreaming," the length can get to you.      The songs start sounding the same and the lyrics take on the same themes of love and heartbreak. The musicianship all over "Smoking in Heaven" is evident: chicken pickin' guitar lines, mature voices, and a ragtime sensibility that makes you want to don a cigarette and get your nearest Southern speakeasy.
Songs like "Baby Don't You Know," "Don't Make a Fool Out of Me" and "You'll be Sorry" cast a hand-clapping spell over you; it's impossible not to tap your foot. The ska oriented songs like "I'm So Sorry" and "Tomorrow" sound as if they could fit in a Jim Jarmusch film perfectly. Kitty, Daisy & Lewis have a long road ahead of them, but in the meantime they'll travel that road in style—no T-Bird necessary.
Real Estate
"Days" released Oct. 18


In the last issue of the Observer, I reviewed Ridgewood, New Jersey band Real Estate's pre-album single, "Green Aisles." I praised the single, which received a great review as well by other people who shared the same sentiments. "Green Aisles" did its job hyping up their most recent album, "Days," which bookmarks where the band left off with their debut self-titled LP.  "Days" is a breath of fresh air from an already opened book; everything from their self-titled is here and familiar, but there is a happiness and joy that comes through with their new album.
The melodies are more playful, singer Martin Courtney's vocals sound more hopeful, and the quietness and simplicity of suburban Jersey is omnipresent. People sometimes create a memory of an album based on the time they first listened to it. For me, "Days" is an unconventional fall album. Real Estate is known for their lo-fi, hazy surf rock ways, but the guitars are brisk and autumnal; they change colors and moods. "Municipality" and "Kinder Blumen" are just two of the best examples of this on "Days." "Kinder Blumen" could belong in the sun as well as the chilled shade of a fall evening.
I had this album stuck in my head coming back to school from my home in West Orange, N.J., a couple weeks ago. It was the perfect soundtrack to everything it represented: time by yourself, the little things that pleasantly surprise you and knowing that you have a nice place to go back to if the city gets to be a bit much.