NHL Skates By Topic of LGBT Rights in the Game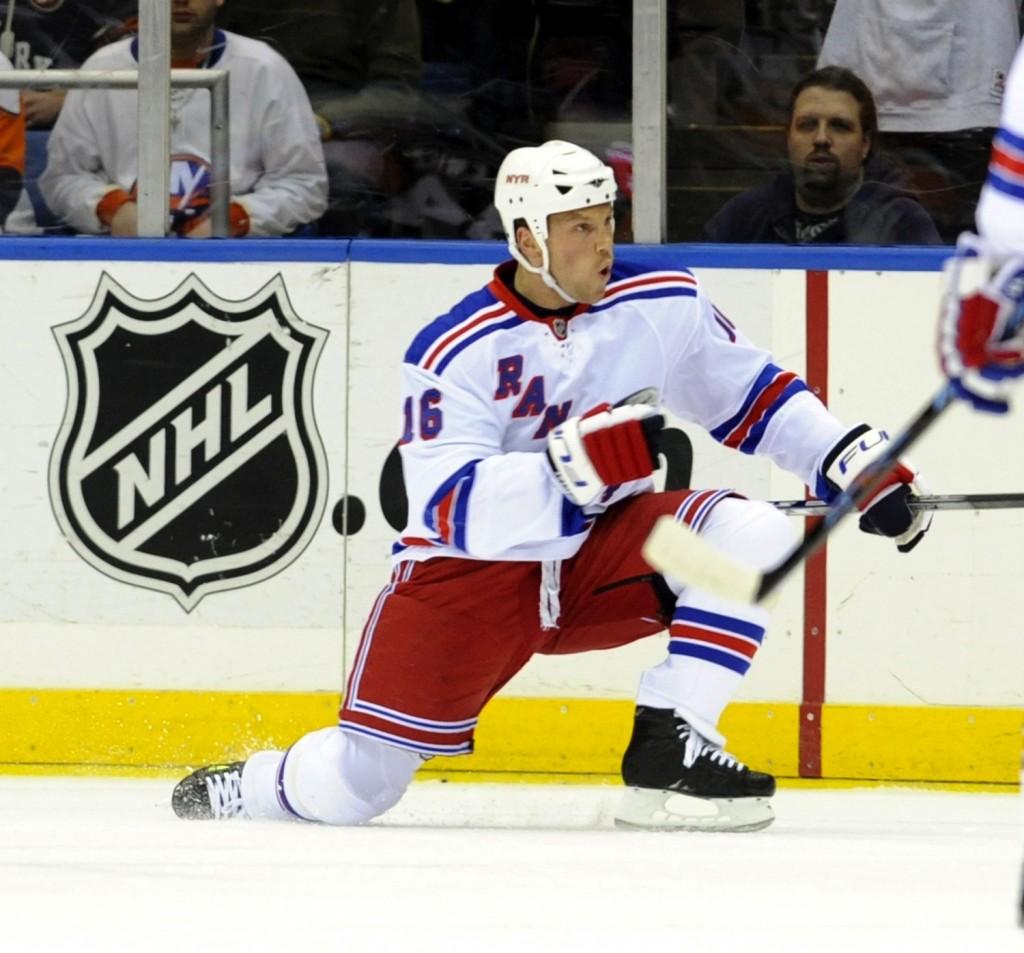 Hockey is known as one of the most physical of professional sports, rife with bad blood and plenty of trash talk, but how much is too much?
On Monday, Sept. 25, the New York Rangers played the Philadelphia Flyers, in what is always a very heated rivalry in the Eastern Conference. Games are usually exciting, filled with flashy goals, brilliant saves and oftentimes heated brawls. This could all be expected, but the game's integrity took a turn for the worse when Rangers hot-headed winger Sean Avery claimed that Flyers forward Wayne Simmonds called him a homophobic slur during the first period of the preseason contest. A video replay showed that Simmonds did indeed call Avery the slur as he was passing the Flyers' bench.
Avery is known by the NHL to be a very fiery player and often instigates arguments, but he was both offended and disappointed in Simmonds. Avery was a spokesperson for LGBT over the summer, doing campaign ads and appearing in a public service announcement in May supporting gay rights and marriage equality. Avery said that he was disappointed in Simmonds, stating, "It's an issue that people are dealing with and trying to overcome and 10 years ago, maybe it wasn't so much an issue but it's certainly an issue politically with people in the game. And just in life in general."
What is even more controversial about this exchange is that the NHL had the ability to punish Simmonds, but chose not to.  Though it was clear that Simmonds did in fact use a homophobic slur towards Avery, the NHL did nothing, claiming in a statement that, "Simmonds said he couldn't remember what he said  and that none of the referees on the ice could verify what was said." As a result, they could not punish Simmonds in any way. If anyone were to watch the replay and had even the slightest ability to read lips, they would know that Simmonds used an anti-gay insult to try to elicit a reaction and offend Avery. Simmonds was unapologetic and did not deny what Avery claimed, saying, "Honestly, we were going back and forth for a while there and … I can't recall every single word I said."
The NBA had similar incidents in the past and they were dealt with immediately and efficiently. During Game 3 of the Eastern Conference Finals, the Bulls Joakim Noah was caught yelling the same derogatory insult at a fan out of frustration and was fined $50,000. The Lakers Kobe Bryant was fined $100,000 for yelling a similar phrase at a referee. This was after the NBA promised to take a stronger stance against insults, especially those regarding race and gender. The NHL didn't take after the NBA and fine Simmonds, despite the fact that both incidents used the same words and were caught on video.
LGBT representatives from Gay & Lesbian Alliance Against Defamation (GLAAD) and Human Rights campaigners were wondering why the leagues treated the cases differently. When Noah made the mistake during the Finals, Joe Solmonese, the president of the Human Rights Campaign, said in a statement, "It's just plain unacceptable. At a time when the NBA and a growing number of pro athletes are publicly standing up for equality, it's too bad Noah worked against their efforts last night. That said, we're pleased he quickly realized the error of his ways and apologized." Yet, in the case of the NHL there was more backlash against the league itself. On their website, GLAAD accused the NHL of being hypocritical. The NHL promised that homophobic slurs "will not be tolerated" yet, when it comes down to it, some authorities turn a blind eye."
Professional sports set an example of a lifestyle that many young teenagers closely follow. The NHL is setting an awful example of how to deal with intolerance. The gay community has to deal with problems like these on a daily basis and the fact that the league turned a blind eye makes it seem acceptable for others to be intolerant.
It is important to recognize the controversy and it is the players' jobs to avoid allowing similar circumstances to happen in the future. Maybe next time, the NHL will learn from the NBA and stand up for the tolerance that it claims to defend.