Controversy Behind Dylan Exhibit Won't Stop People from A'Coming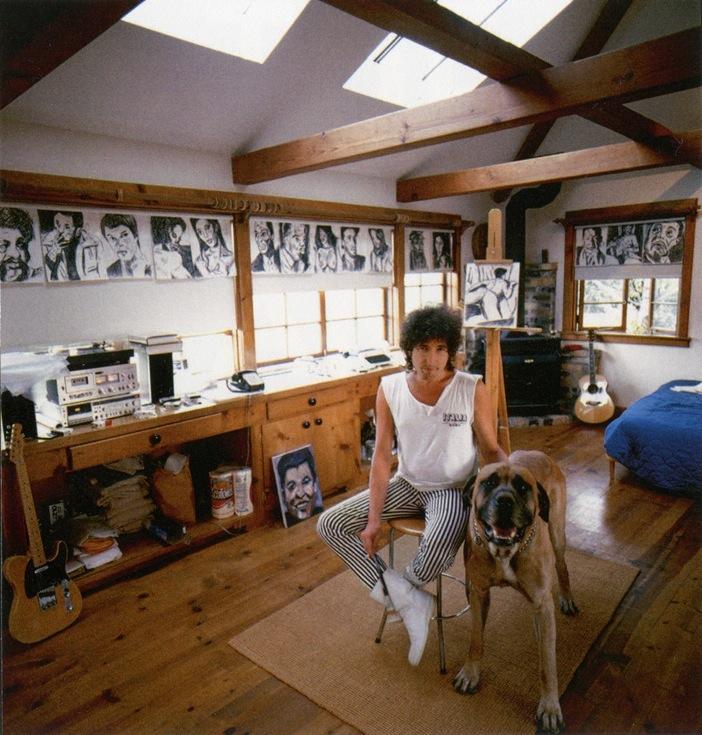 A newly revealed series of paintings by Bob Dylan have been on display at the Gagosian Gallery on Madison Avenue, exposing New Yorkers to a side of the singer that few have seen or known about before. The exhibit itself displays 18 of Dylan's paintings based on his travels and experiences through East Asia. However, the exhibit, entitled "The Asia Series," not only consists of the beautiful paintings of a passionate singer and songwriter. Behind the art is a controversy that questions Dylan's own artistic intent.
According to the description offered by the Gagosian, Dylan has been making visual art since the 1960s, but his work had not been publicly exhibited until four years ago. The first public exhibit of his visual work was in Germany, followed by another series based on his travels in Brazil, shown in Copenhagen. This is the first exhibit of Dylan's original work in New York.
However, originality is the subject of the Dylan controversy. Due to the intense investigation by obsessive fans, many people online claim that the paintings were not based on his own experience but rather other photographs, with no credit given to the original photographers. The main source of this theory comes from Okinawa Soba, a Flickr user who uploads pictures from East Asia on his profile, six of which appear to be almost identical to the paintings shown at the Gagosian exhibit. Soba believes that some of the paintings were simply brushed over blow-ups of the original photographs.
The Gagosian has released a response to the controversy behind the art, stating, "While the composition of some of Bob Dylan's paintings is based on a variety of sources, including archival and historic images, the paintings' vibrancy and freshness come from…the scenes he observed during his travels." Soba's photos on his page disagree with this statement, as the photographs appear to be all too similar to the paintings by Dylan.
Dylan is no stranger to controversy. James Fisher, an American Studies professor at Fordham College at Lincoln Center (FCLC), offered his own take on Dylan and his history with controversial themes.
"The key issue with Dylan and his audience is authenticity: ever since the early 60s when he rode waves of 'folk revival' here in New York City, the issue was, 'Does he honor folk music 'tradition' or is he a self-styled popular artist who adapts idioms to suit his creative or commercial impulses at [the] moment?'"Fisher said.
"Fans rioted at Newport Folk Festival in 1965 when he came out on stage with an electric guitar: that [was] a big no-no to folkie purists. This has been going on for decades with him. So for example, when Andy Warhol copied photos etc., it was art; with Dylan it always raises the issue [that] he is a mere copycat. Fans are over-invested in his authenticity in my view," Fisher added.
Some other fans believe that, despite these affirmations made online, Dylan is still offering something unique to those who appreciate art. Troy Krusz, FCLC '15 and a self-proclaimed "huge fan" of Dylan, explained that despite the controversy, his love of Dylan still remains.
"My visit didn't change the way I viewed Bob Dylan. Even though he copied those pictures, it's still his artistic take on them, and I appreciate anything Bob touches pretty much," Krusz said. "Think about it like a cover song. He didn't write it but he can put his own twist on it and make it his own anyway."
See the paintings of the artist for yourself and then look up some of the original photographs online. "The Asia Series" by Bob Dylan is being put on display through Oct. 22 at the Gagosian Gallery, located at 980 Madison Ave.

View Gagosian in a larger map