The "Sundance of Musical Theater" Returns to Broadway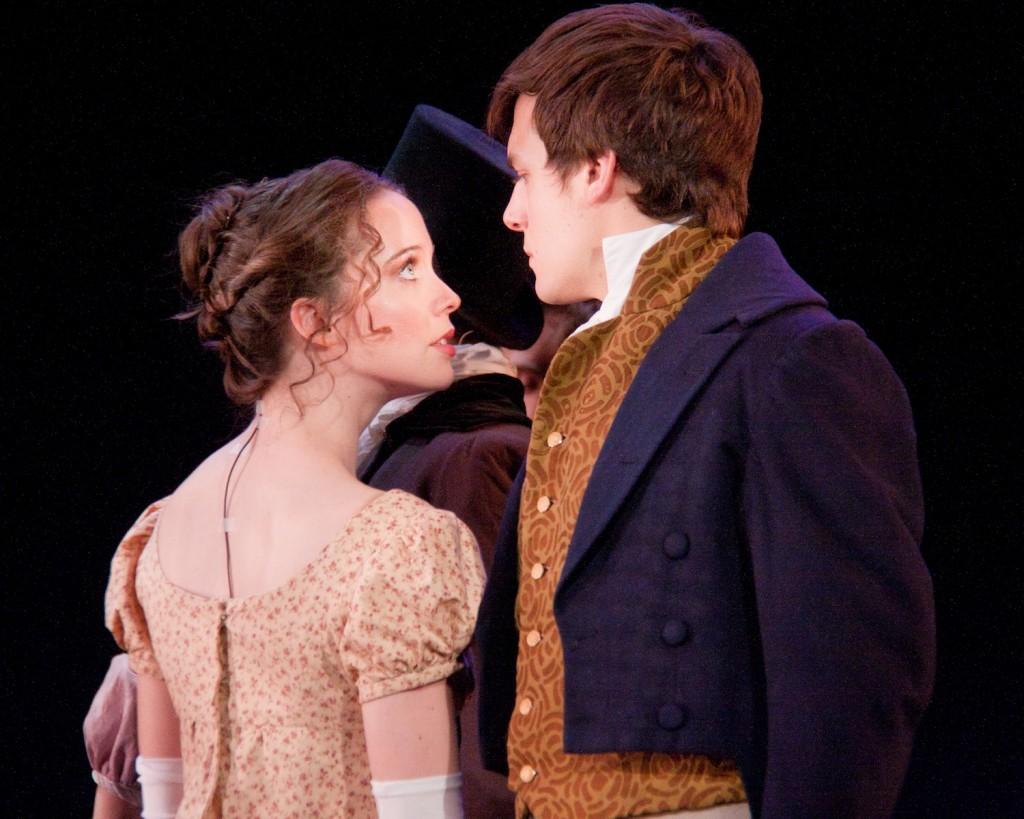 Hipsters, bankers and… Jane Austen? No this isn't another New York City protest; it's  the New York Musical Theatre Festival 2011 (NYMF), where new and original shows and talent take on the Broadway scene, giving the theatre district something to buzz about.
NYMF is an annual event in which new musicals  are given the opportunity to be produced in an affordable way so they can get exposure in the industry. The event was first founded in 2004 when one of its productions, "[title of show,]" was the first NYMF show to be made into an off-Broadway show. NYMF has since become known as the "Sundance of Musical Theatre."
Other Broadway and off-Broadway productions that got their start at NYMF include "Next to Normal," "Gutenburg! The Musical!" and "Altar Boyz." The festival also gives musical theatre enthusiasts the opportunity to see up-and-coming musicals for a fraction of the price of a Broadway show.
Many of the plays in this year's lineup contained subjects that are particularly relevant to the social and political trends of today's society. "Fucking Hipsters," written by Keythe Farley (starring Brandon Wardell of "Catch Me If You Can"), tells the story of a Williamsburg musician whose world gets thrown upside down by a new-in-town lady hipster who steals the scene.
"Times Between Us," written by Tess Barker and Brett Schrier, allows audiences into the lives of two recent art school graduates who are ready to take the world on their own. "Jane Austen's Pride and Prejudice, A Musical," written by Lindsay Warren Baker and Amanda Jacobs, gives a fresh spin on the classic novel following suit with other Austen-inspired works like Seth Grahame-Smith's novel "Pride and Prejudice and Zombies" and the 2007 film "Becoming Jane" starring Anne Hathaway.
The Seligman Brothers' comedy "The Big Bank" offers another current hot button topic: the economy. The play is centered around the Big Bank of Brooklyn where accountants thrive on foreclosing clients who don't pay their bills. However, things change when one of the accountants falls in love with a client who he is supposed to be foreclosing. The plot then unfolds through a series of hokey songs and dance routines. Although the play is good for some laughs, particularly from the insensitive female boss at the bank and the liberal Marxist ecologist client who tries to take it down, it's hard to see it going anywhere beyond the St. Clement's church theatre.
NYMF relies predominantly upon donations in order to achieve its goal of helping new actors, producers and playwrights to get a chance to break into the theatre industry. "Ticket sales only cover a quarter of our profits that are needed here at NYMF," said Isaac Robert Hurwitz, the executive director of the festival.
Although these plays are either hit or miss for most audiences, NYMF is a great opportunity for theatre junkies to see new and original musicals. The raw nature of the shows allow for viewers to get an idea of how these musicals get to the Great White Way.
NYMF also allows for people to donate towards a cause that many New Yorkers hold near and dear to their hearts: saving and preserving the arts. In today's world where people are predominantly concerned with the Internet and consumerism it's nice for them to be able to go back to the roots in the arts that run so deeply in New York City.
NYMF 2011 ran from Sept. 26-Oct. 16 for more information about other upcoming events and how to donate visit nymf.org.