Emergency Alert System in Place at FCLC
Students Need to Update Emergency Contacts to Ensure Notification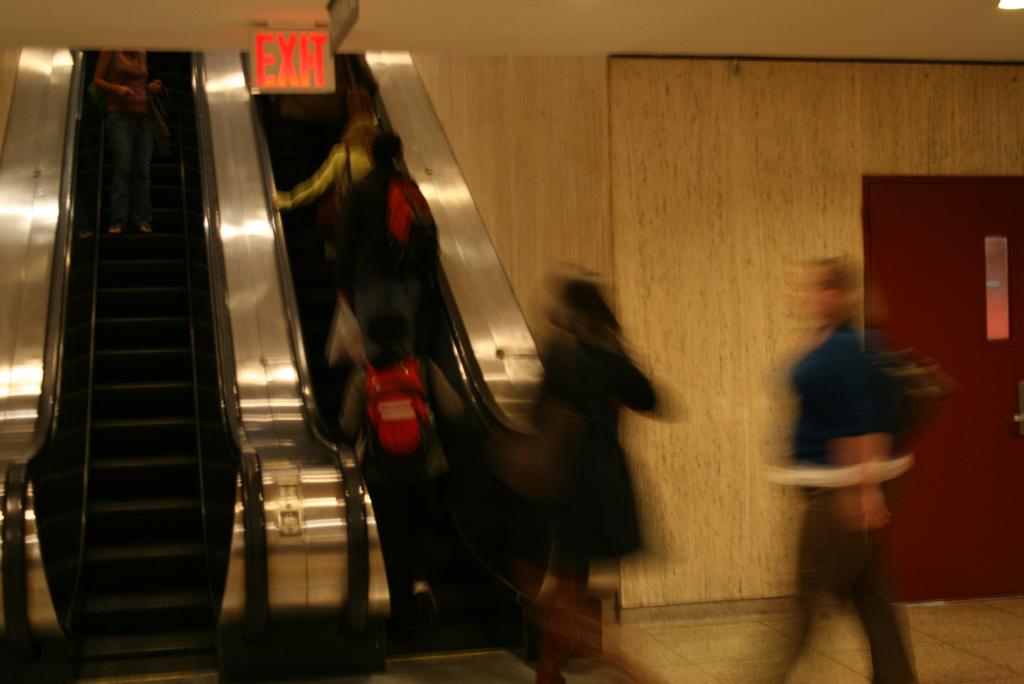 Published: October 25, 2007
FCLC—In light of recent school shootings on college campuses around the country, many colleges are intensifying and improving their campus security. One of the biggest challenges that colleges face is contacting everyone on campus in an emergency situation. Many schools have added cell phone alerts to their emergency plans. Fordham University had this method in place before the mass shooting at Virginia Polytechnic Institute and State University (Virginia Tech) in April, according to Maggie Blakeley, operations assistant of security services at Fordham.
Fordham has implemented several methods of mass communication to be used in the event of an emergency. Students, faculty and staff will receive text message alerts on their cell phones. In addition, each student's designated emergency contact will also receive the text message, Blakeley said.
Security will send an email to every Fordham email account, as well as any alternate email address given to the university. Group voicemail messages will be left on campus phones for residents of McMahon Hall, as well, according to Blakeley. These messages will state that a serious incident has occurred on campus and instructions will be given. The messages will also encourage students, faculty and staff to call 877-375-HELP for information and continuous updates, Blakeley said.
The phone number, which plays a recorded message, is used exclusively by Fordham and would be consistently updated in the event of an emergency.
Amanda Vega, FCLC '08, had her doubts. "In theory, it is a great plan, but this is the first that I have heard of it. Will it really work in an emergency?" she said.
According to an article in the New York Times, John Carroll, director of safety and security at Fordham, said, "Administrators at Fordham can send 40,000 text or voice messages within 10 to 30 minutes of an incident."
According to Blakeley, safety and security supervisor Ken McCarthy runs a test of the text messaging system every week within the Security Department. The Security Department also consistently uses both the email and voicemail systems to spread information. Blakeley said there have been no problems so far with any of these systems.
Jonathan Chang, FCLC '09, said, "I think it's a great idea. I always carry my cell phone with me and it's probably the fastest way to spread the word in an emergency situation."
In addition to mass messaging, public addresses will be made. Every building on campus has a public address system and announcements will be made if necessary, according to Blakeley. Security may also use blow horns to address those areas that are out of reach of the public address system. Security also has the ability to cut through the cable television system in McMahon. The televisions that were recently added around campus were put in place to be used as message boards, but in an urgent situation, security will use them to post alerts, Blakeley said.
The effectiveness of the alert system relies on students. A letter was sent this summer urging students to update their contact information on OASIS, but an informal survey of 22 students in a class showed that nearly 50 percent of students never received a letter. Of the students who did receive the letter, only 25 percent updated their information.
Recently, Fordham has instituted "table top exercises," which are drills that simulate an emergency situation. Each department of the university has a representative that must attend these training sessions, according to Blakeley. The exercises provide faculty with a simulated emergency situation such as a campus shooter or power outage and require participants to develop and explain how they would act in such a crisis. "[These simulations are] how we fine-tune our reaction to it so were constantly looking at the plan and making sure that it works," she said.