In Honor of National Book Month, Bookworms Recommend Their Favorite Reads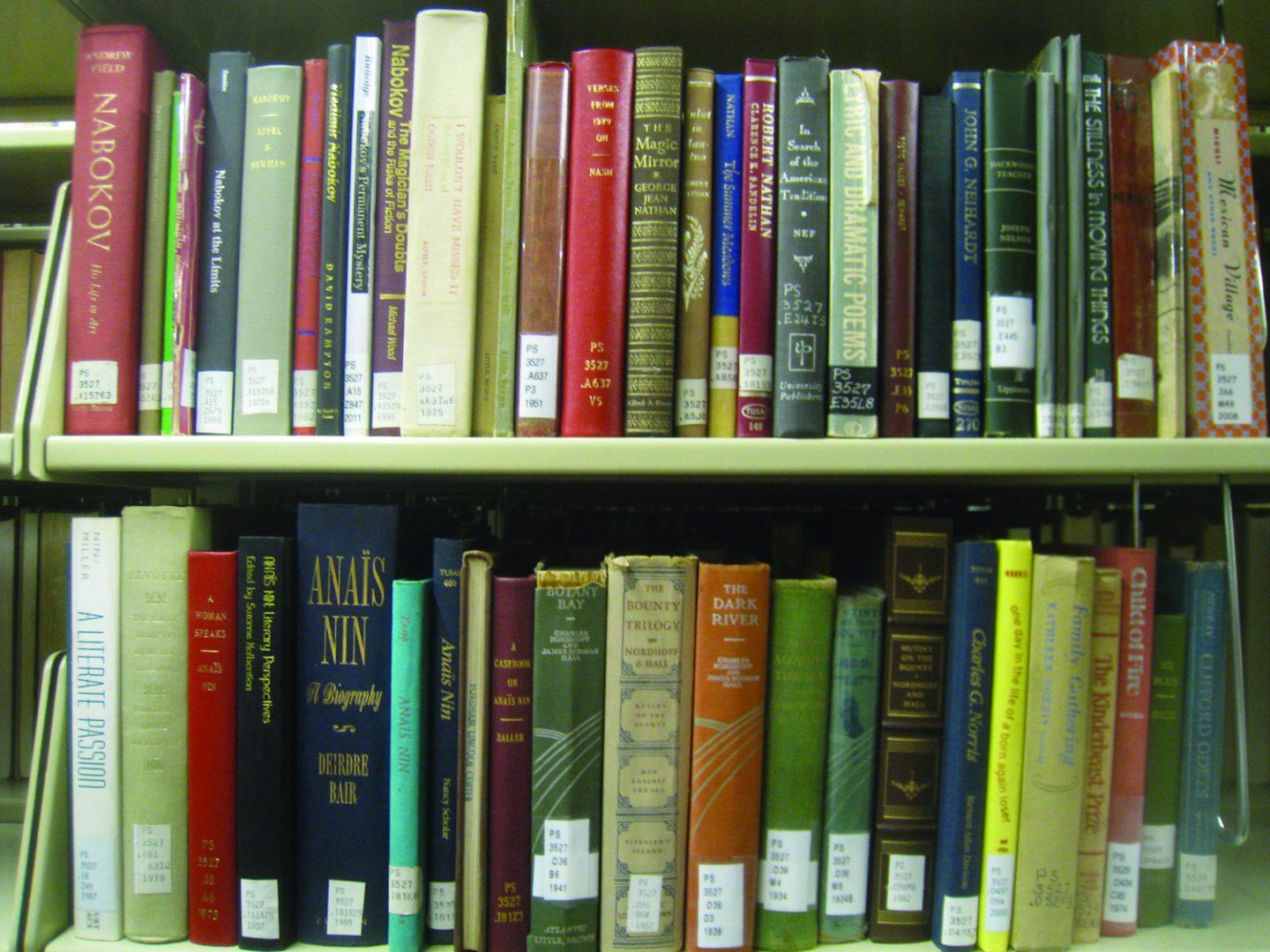 Besides bringing autumn leaves and pumpkin spice lattes, October also brings a love for reading. October is National Book Month, which is sponsored annually by The National Book Foundation. This organization states that it is "America's annual celebration of writers and readers."
During this month, avid readers renew their love for books and are inspired and encouraged to share their current reads or all-time favorites with friends, family and members of their communities. It is also a time for apprehensive readers to explore the world of books more than they normally would; there is a book out there for everyone.
According to the National Book Foundation, National Book month allows readers to "Embark on the journey of a lifetime, travel to exotic places, mythical lands and experience adventure beyond imagination. Or escape to another era altogether."
Members of the Fordham community have, sometimes unknowingly, participated in this event for both the love of reading and because of class assignments. Regardless of whether the book was ordered from Amazon for pleasure reading, or if it was listed on a class syllabus, here are some of the books that stood out to Fordham University at Lincoln Center (FCLC) students.
Judy Sirykissoon, FCLC '12, has been enamored with murder mysteries ever since she read Agatha Christie's "Murder on the Orient Express." She just finished reading another one of Christie's novels, "And Then There Were None," published in 1939, and thought it was exemplary of the genre. The book is about 10 accused murderers that are fooled into staying on an island together. The mystery part plays out as all the people are killed one by one, while the murderer remains a secret.
"This was a perfect example of a good murder mystery. You were kept in suspense until, literally, the last page. Without giving it away, just know that the 'end' of the book wasn't really the end, and if you are a fan of mysteries this one is keeps you guessing," Sirykissoon said.
The mystery genre was also popular with Isadora Koutsolias, FCLC '15. She is currently reading the 2002 novel, "The Lovely Bones," by Alice Sebold. This book is about a teenage girl who faces a terrible circumstance but still seems to narrate her story. The book was made popular in part by the 2009 movie adaptation, and it is what drove Koutsolias to check the book out.
"The movie was fascinating," Koutsolias said, "but the book definitely gives off a different feel. It is less dramatic and more realistic. When the main character Susie is faced with a crazy situation, it really shows how life can just change in a few minutes."
Samantha Rizzo, FCLC '14, is revisiting what she considers to be a classic of her generation. "The Perks of Being a Wallflower," written by Stephen Chbosky in 1999, is a coming-of-age novel in the form of diary entries. It is set in an unknown place and follows the teenage and early adult years of a boy under the alias, "Charlie."
Rizzo said, "This is one of my favorite novels because it has to do with issues and pressures many young people face today. It's kind of like "The Catcher in the Rye" for our generation. I recommend this book to all young people, but especially students who are starting college in a totally different setting from their home." According to Imdb.com, there is a movie adaptation of this novel set to release in 2012.
Baraa Elajriry, FCLC '14, is reading within the historical genre with Ernest Hemingway's "For Whom the Bell Tolls." The book, published in 1940, is assigned for his advanced literature class, Hemingway, Faulkner and Steinbeck.
"For Whom the Bell Tolls" is set in Spain and Montana in May 1937, during the Spanish Civil War. Elajriry likes Hemingway's style of writing, after reading two of Hemingway's earlier works. "The style of writing is concise and to the point, unlike many other American authors. The story itself is really captivating. It has many dimensions, too. It's a first person account of an American volunteer during the war, but it also has to do with finding love in the middle of an attack," Elajriry said. He recommends this book because many consider it Hemingway's finest work, and "an essential of American literature."
Whether you want to read books that are suspenseful mysteries, realistic fiction, historical war novels or other genres, try to pick up something from your library or bookstore this October. Indulge in the power of visiting a whole new place, without ever leaving your room.