Word of Mouth: The Exchange of Cultures: How Food Can Connect the World
When I first arrived at Fordham College at Lincoln Center (FCLC) from Hong Kong in the fall of 2008 I was nervous and scared about the idea of spending the next four years in a totally new environment. Suffering from homesickness during my first few months at FCLC, I missed my family and friends but strangely enough I also missed the food back home. Nevertheless as time passed I started to get used to my new surroundings and even learned to appreciate the finer points of American food.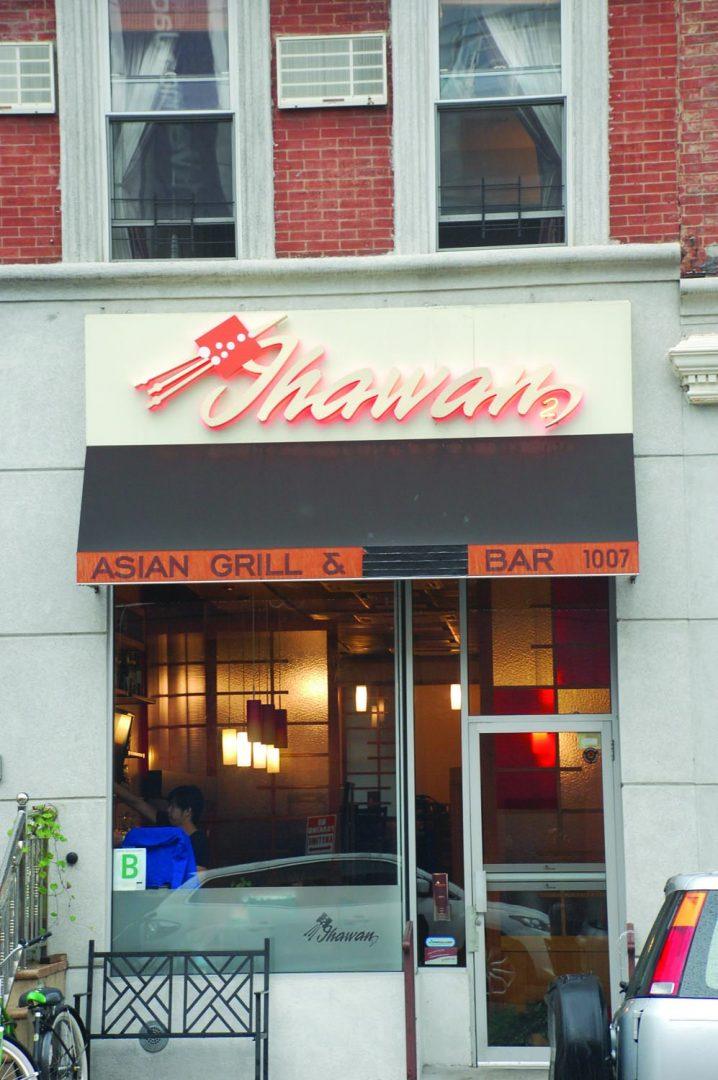 As I enter my senior year at FCLC I look back how much I've as a grown person not only academically but also culturally. After having learned so much from my American counterparts about New York City, I always make it a point to introduce them to food that I'm accustomed to whenever possible. One of those opportunities arose last week when I decided to get some Filipino food with my friend Dave.
After researching about Filipino places around the city I decided to forgo the usual Filipino spots such as Grill 21 and Café 81 and try something different. Upon hearing that the best Filipino food was supposedly in Queens, I decided to check out this place called Ihawan2 in Hunters Point, Long Island City. Ihawan2 is located off the first stop on the seven train in Queens, a mere 20 minute journey from the FCLC campus.
When I emerged from the 7 train at Vernon-Blvd Jackson Ave station on a rainy, gloomy day I was glad to see that Ihawan2 was right in front of the subway. Situated in a "pre-Williamsburg" location with old wornout warehouses juxtaposed by small trendy cafes and swanky restaurants, Ihawan2 seemed to be in the up and coming hip spot of Queens.
Upon entering I noticed that the restaurant seemed to be a local neighborhood hangout for the Filipinos who were from around the area. When Dave and I walked in, the place seemed to go quiet for a second as the local patrons analyzed the new kids on the block but soon the conversation picked up again and we were immersed in the crowd.
Once at our table, we were instantly welcomed by our friendly waitress. By speaking some broken Tagalong (Filipino language) to her I was able to order us some water and also get a shy smile from her as she walked towards the bar. Win!
I opened the menu and was met with a number of goodies to order. From adobo (chicken or pork braised in garlic, vinegar, oil and soy sauce) to crispy pata (deep-fried pig knuckles) the Filipino cuisine world was mine.  Nevertheless, since it was Dave's first time trying Filipino food so I decided to go easy on him and order some local appetizers, Kare Kare (oxtail) and some Filipino style BBQ (Ihawan means grill in Filipino so I had to order something with BBQ).
Soon the Filipino appetizer platter made its way to our table. Filled with spring rolls, lechon kawali (pan fried pork) and calamari the platter was almost as good as an actual a la carte meal. Since we were starving from the trip to Ihawan2 Dave and I chowed down on the platter. Crunching sounds soon filled the air as the lechon kawali was the popular item on the platter. The calamari and spring rolls were good as well, but they served as complements to the lechon kawali.
Almost forgetting we had ordered more, we were soon presented with another dish, the BBQ skewers. Being called Grill2 in English Ihawan2 lived up to its name as the skewers had a wonderful sweet flavor and the meat wasn't chewy at all. But the main treat (for me because it's my favorite) was the Kare-Kare. An oxtail and vegetable soup cooked in peanut sauce, Kare-Kare acts as a great compliment your meat, but most importantly it goes perfectly as a sauce for your rice. Although not being the best Kare-Kare I've ever tasted, Ihawan2 did a pretty decent job in recreating my ideal Filipino meal.
Full and satisfied, Dave and I decided to call it a night and head back towards Manhattan. Dave was glad to have finally tried Filipino food, but I told him that this was just the tip of the iceberg, and there were many exotic Filipino foods left to try. Dave being half Peruvian, promised to return the favor by showing me some Peruvian food soon. I was excited with the offer and felt like this was another great opportunity to learn about a new culture and to further expand my cultural horizons.
IF YOU GO:
IHAWAN2
3/5 stars
$$ out of $$$$$
Where: 10-07 50th Ave, Long Island City, NY, 11101
Darryl's Recommendation: BBQ platter with some rice