Korean Dramas: I'm Not Crazy, I'm Just Obsessed
Forget "All My Children," It's All About East Asia Soap Operas, Attractive Koreans and Love Triangles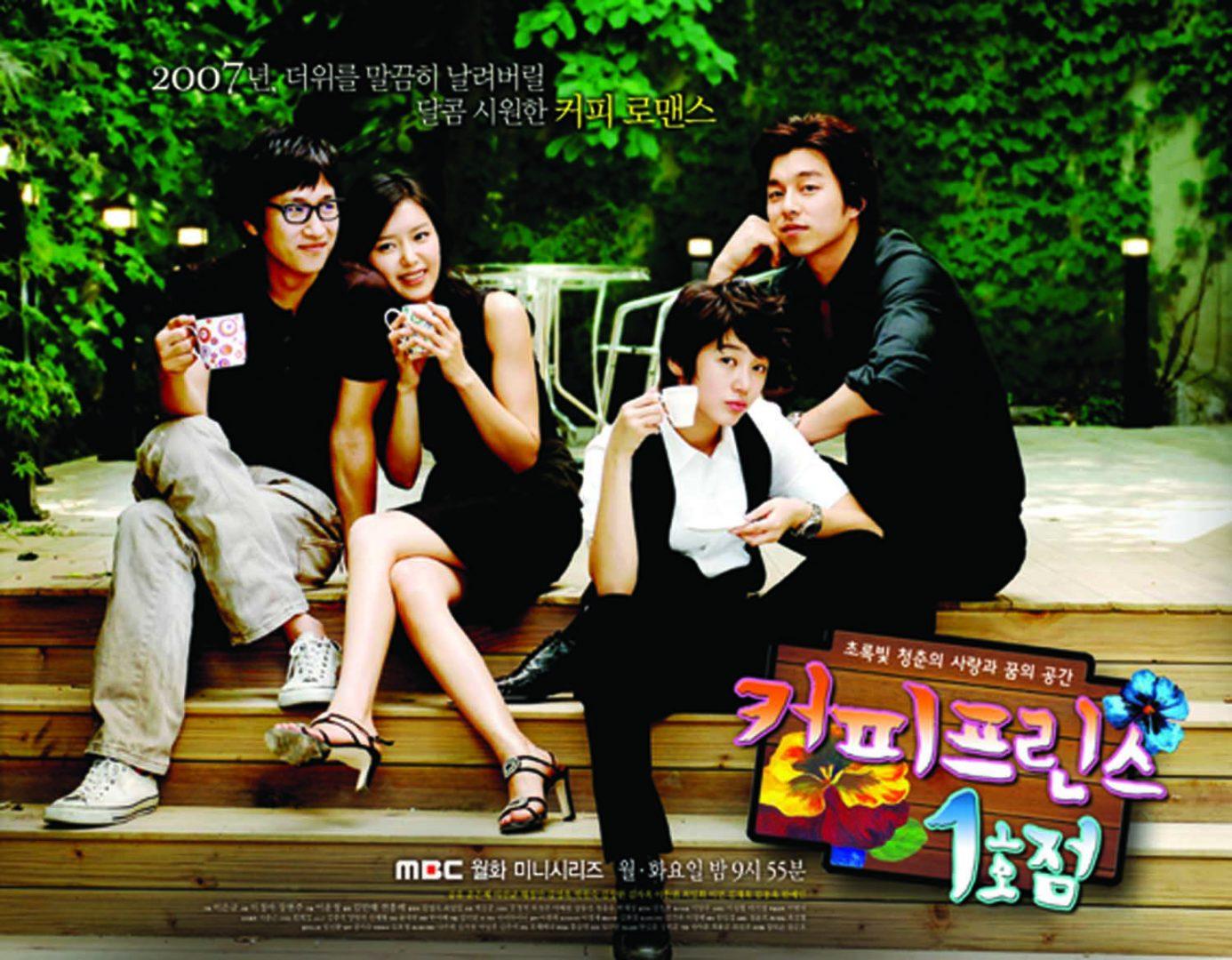 Hello, my name is Sogand and I am a Korean drama addict. Once I was immersed in a drama and neglected to check the food I was cooking. Consequently, I filled my apartment, my friend's lungs and the entire third floor of McMahon with smoke. For my 19th birthday my friend bought me a poster of a Korean actor (Gong Yoo) and I hung it on the common room wall, surrounded its sides with dried roses and (when no one was looking) spoke to it affectionately. I have a problem.
I was first introduced to Korean dramas when I was a second-semester senior in high school. At the time I was weaning off a Bollywood binge. (That's a whole 'nother article for you). One of my friends, who is incidentally a Korean immigrant, suggested to me one day as I was trying to unlock my front door, "You know, if you like Hindi cinema, there's something else I think you'd like." At that moment, I not only opened the door to my house but also to a future enriched with attractive Koreans and love triangles. As my friend walked in behind me, she said, "I can show it to you right now on the computer." Her pivotal recommendation was "First Shop of the Coffee Prince."
Since that fateful day three years ago, I have watched more than 40 dramas in their entirety. Yes, Korean dramas are congested with exceedingly attractive actors. Yes, k-pop music does occasionally permeate the average drama series. And yes, some k-dramas by and large are melodramatic. However, they are not the Korean equivalent of an American soap opera. (I am telling you this as a former "General Hospital" viewer). A notable number of them are brilliantly written with an interweaving of cuteness, wit and Korean culture.
In all honesty, my intake of hallyu ("The Korean Wave," an international spreading of Korean culture through its entertainment industries) is pretty meager for the average addict. Any assumptions that I am alone in being a foreigner who abuses Korean primetime television are invalid. There are millions of k-drama fans around the world, largely because these shows are so easily accessible online.
Almost all k-dramas are online and made available in a timely manner. The average prime-time k-drama is 16 episodes (one hour per episode) with two new episodes shown a week. A normal k-drama is also "soft-subbed," meaning fans dub the shows on websites like Viki.com for free. I've found dramas in at least 10 languages, ranging from Danish to Arabic. K-dramas are also watched and broadcast on satellite televisions all over the world ranging from the Dominican Republic to Iran.
More importantly, Korean dramas appeal to a diverse network of people. They're sexually conservative and refreshingly different from "Grey's Anatomy" with its redundant hook-up scenes. K-drama teleplay writers are avid explorers of themes such as the glory of the Joseon era (pre-modern Korean history) and discrimination based on classism. A Korean drama is also an influential cultural representative because it offers an introduction into Korean culture for unfamiliar foreigners like me.
By watching Korean dramas, I have been able to confront the ignorant stereotypes that circulate around the states regarding Eastern Asians countries, particularly Korea. They also serve as a gateway drug for me into Korean films and Korean barbecue.
One 16 episode-long romantic comedy can dissolve someone's superficial perception of Eastern Asia by immersing him or her in an entertaining reflection of Korean society. Not only have k-dramas instilled in me an insatiable diet for ramen noodles and dopoki (spicy rice cakes), but they have also enlightened me about this small and beautiful country that is typically overlooked because of its more distinguished neighbors.
When I have finished watching all "The Big Bang Theory" episodes and the latest "Modern Family" isn't on Hulu yet, I type in DramaFever.com and watch an episode of the visually stunning "Return of Iljimae." When I am tired of reading about Jennifer Aniston's newest pregnancy rumor and Lindsay Lohan's felonies, I go to DramaBeans.com and get my latest news update from Seoul's entertainment world.
Luckily, we live in a day and age where we can experience local television from a country on the complete opposite side of the globe. Instead of limiting myself to American television, I happily branch out and fall deeper in love with the romantic triangles, the folk tales, the terminal illnesses and the slapstick comedies in South Korean prime-time television.
Luckily for you and me, Korean dramas are always available in your time of entertainment need. If you are inclined to immerse yourself into a foreign culture, then why not try a k-drama?