Satisfy your Witching Hour Cravings With Some Late Night Eateries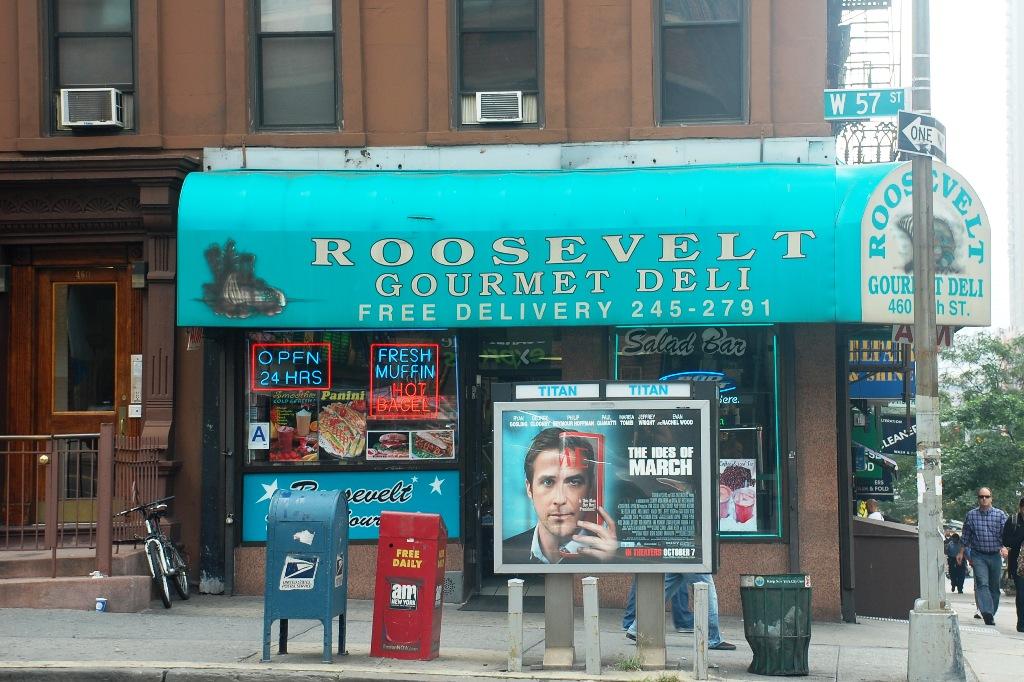 We've all been there before: it's 3 a.m. and you're writing a paper or you're returning from a night of fun when all of a sudden your late night hunger starts to surface. With no more food in the kitchen you come to the realization that you only have one option to satisfy your hunger—to go outside and try your luck at getting some late night food.
The quiet and calm streets of West 59th and 9th Avenue during the witching hour offer no clear choice for good cheap food, and all we see around us are closed restaurants and shops. Oh the humanity! Where can I find some food around Fordham College at Lincoln Center (FCLC)? Well if you look very closely, you can find beacons of late night food options all around the FCLC area. Here are some of my suggestions to those of you who love to have a late night snack
Big Nick's:
Located at West 77th Street and Broadway, Big Nick's is a short 15-minute walk uptown from the FCLC campus. Although outside of the immediate FCLC area, thisUpper West Sideculinary landmark offers decently-priced meals ranging from $7 to $15. Open for 24 hours and filled with seemingly unlimited menu choices, Big Nick's is sure to have something to satisfy that late night craving. Whether you're in the mood for a sundae or a good old-fashioned cheeseburger, Big Nick's is the place for night owls looking to reflect on the events of the night. For those of you who are not in the mood to walk uptown, you can order for delivery (minimum $10).
Darryl's Recommendation: Port Cheddar Burger Deluxe.
West 58th Street Halal Cart ("Original Gyro Man"):
If you're not in the mood for some late night diner food, check out the local halal cart by FCLC. Found on the corner of West 58th Street and 9th Avenue, the original gyro man (otherwise known as OGM by my friends and me) is the perfect ending to a good late night out. Affordable and fast, OGM offers the ideal meal for a college student for only $5! Choices such as lamb over rice, chicken over rice or "mixed" (combination of chicken and lamb) topped off with some white sauce (mayonnaise and vinegar) makes this meal fit for a king. However, take caution when going out late, as OGM normally wraps his business up around 4 a.m.
Darryl's Recommendation: Mixed (Lamb and Chicken) with spicy rice, pita and white sauce.
Empanada Mama:
When late night meals come to mind, most people think that delis and diners are the only places to get some decent food. However, unknown to many FCLC students is that restaurants such as Empanada Mama stay open all night long. Empanada Mama offers a variety of empanadas filled with a mixture of ingredients from broccoli to beef. Priced at around $2 to $3 per empanada, the restaurant is not only open 24 hours but also caters to the budget of a college student.  If you're looking for a classier place to indulge your late night food binge then Empanada Mama should be the first choice on your list.
Darryl's Recommendation: Ground beef empanada chili, beef empanada and chorizo empanada with yellow rice.
Roosevelt Deli:
I'm not really a huge deli fan but when push comes to shove, I look for a deli that offers me the best value for my money. Open 24 hours and located at the corner of West 57th Street and 10th Avenue, Roosevelt Deli offers quality of food with quantity of food. Giving away more generous portions than an average deli, Roosevelt Deli presents night owls a decent-sized meal for less than $10.
Darryl's Recommendation: Philly cheese steak with fries

View Big Nick's Burger Joint in a larger map