PLAYLIST: Live in NYC
A playlist to spread the word on live music opportunities around NYC
There is nothing quite like getting to scream the lyrics to your favorite song surrounded by people who love the music just as much as you do. Luckily, by living in such a large city, artists from all over the world almost always choose our city to play at least one show on their tour. This playlist features a handful of the artists you can catch on tour in New York City this fall! 
"Music For A Sushi Restaurant," Harry Styles
Wouldn't be a live in New York City playlist if the man paying rent at Madison Square Garden wasn't included! Styles' residency at the world-famous venue is running from Aug. 20 to Sept. 21, and each concert is filled to the brim with fans. The jazzy dance track was instantly loved upon release and even landed a spot as the soundtrack to Apple's latest AirPod advertisement campaign.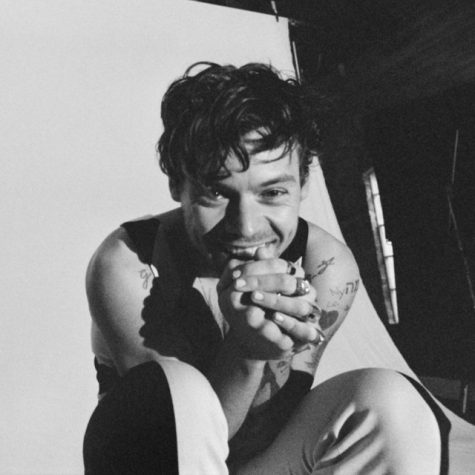 "There'd Better Be A Mirrorball," Arctic Monkeys
Yet another band that took way too long of a hiatus, the Arctic Monkeys return with a song that makes you want to find a partner and swing them around the dance floor. Lead singer Alex Turner stuns on this track, with his smoky, elegant baritone vocalizing the band's famous romantic, pining lyrics. However, the beauty of the track doesn't just lie with Turner; the perfectly dramatic orchestration really drives the desperate story home. The band playeds Kings Theatre on Sept. 22.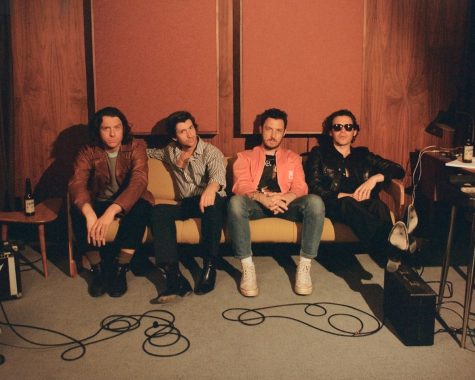 "Soul Meets Body," Death Cab for Cutie
A classic band in the world of indie rock, Death Cab for Cutie continues to put out amazing music while managing to retain a pretty consistent sound. "Soul Meets Body" was the lead single from the 2006 album "Plans" and is known today as the song that put the band on the radar. They played live at Forest Hills Stadium on Sept. 30. 

"Love/Hate Letter To Alcohol," Post Malone (with Fleet Foxes) 
Posty never disappoints, but his most recent studio album "Twelve Carat Toothache" has to be his rawest and most emotional release to date. In this song, Post Malone's raspy, moving tone is paired beautifully with the haunting stylings of indie folk band Fleet Foxes in order to create a touching dedication to Post Malone's struggle with alcoholism. You can hear it live at Madison Square Garden on Oct. 12 or 13, with special guest Roddy Ricch.
"Bad Habit," Steve Lacy
I'm not going to bite my tongue when it comes to praising this track. Steve Lacy has this way of making you feel like he stepped into your shoes and took notes on just how much you want that person that never leaves your head, as hard as you try to forget about them. This song has been popularized on TikTok, but it's one of the songs I don't think popularity could ever ruin purely based on how relatable and perfect it is. I highly recommend you check out more of his music, and if you like it enough, swing by his show right down the street from Fordham Lincoln Center at Terminal 5 on Oct. 17.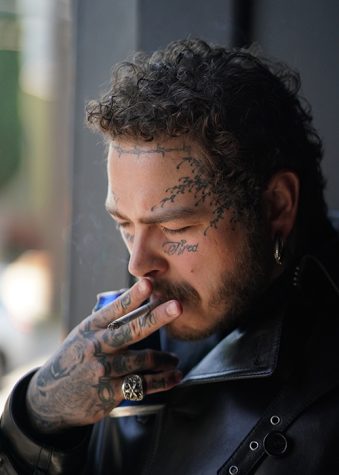 "I'm In Love With You," The 1975
After a long hiatus, The 1975 are back and better than ever with this stellar track. It instantly throws you back to the early days of the band with its head-bop friendly beat and easy-to-learn chorus. I find it best to use the song as a walking beat on my trek to school in the morning — it really picks you up! The 1975 are playing at Madison Square Garden on Nov. 7.

"New Gold (feat. Tame Impala and Bootie Brown)," Gorillaz 
I mean, first of all, come on. It's Gorillaz — and Tame Impala? A masterpiece! You could be having the worst day of your life, and you would probably still catch your foot mindlessly tapping to the beat of this chorus. Go dance your heart away when they stop at Barclays Center on their North American Tour on Oct. 12.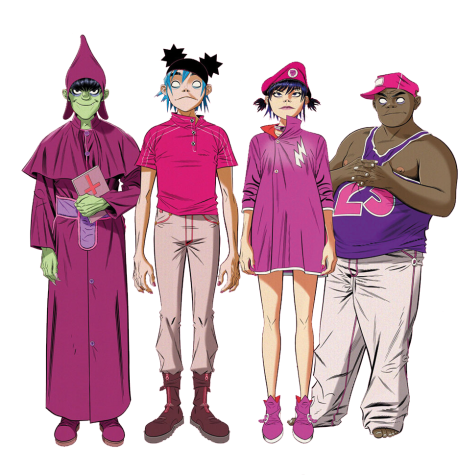 These are only a handful of the brilliant talents you can catch on tour in the city this fall, and I highly recommend keeping your eyes peeled for more tour announcements from your favorite artists coming soon. As we begin to find a new normal, more artists are embarking on live shows after having been unable to do so during the past couple of years. If you do attend any of these shows, make sure to post a lot of photos and videos, but also remember to enjoy live music for what it is. Most importantly: have fun!