Films on the Green: An Exploration of French Film in NYC Parks
The FACE Foundation's French film festival is back for its 14th season
Films on the Green is an outdoor French film festival with showings every Friday from June 3 to Sept. 9. Located at various parks around New York City such as Washington Square Park, Tompkins Square Park and Central Park, Films on the Green is free to attend. This year's festival is the 14th edition of Films on the Green, with the theme "From Page to Screen." 
The mission of the festival, according to the FACE Foundation, is to "provide free access to high-quality, diverse film programming — contemporary and classic French and Francophone cinema — for a young, diverse audience in beautiful green settings throughout New York City."
Film selection consists of many time periods, with the earliest film being released in 1958 and the latest being released last year. Some of the films featured this year include, "Les Choses de la vie" (1970) by Claude Sautet, "The Summit of the Gods" (2021) by Patrick Imbert and "Band of Outsiders" (1966) by Jean-Luc Godard.
The festivalis hosted by the French-American Cultural Exchange (FACE) Foundation. The organization describes itself as one that "promotes artistic, literary and educational exchange and collaboration between creative professionals from both countries."
For each film, an inflatable screen and projector are set up in the park hosting the showing. Attendees can bring blankets and chairs to sit comfortably in front of the screen, and friends of attendees are welcome to view the screening as well. 
Audio for each film is in French, but English subtitles are provided. The showings attract quite a large crowd — the festival was estimated to have a total of 7,000 viewers in 2019, according to the FACE Foundation.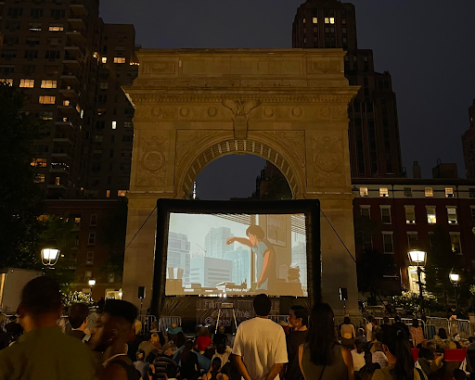 An animated film titled "The Summit of the Gods" was shown on June 10 in Washington Square Park. The movie is based on a book written by Baku Yumemakura in 1998 and was released in November 2021. It then took home a Lumières Award, a César Award and an Annie Award in 2022 — all three for the best animated film category. If you missed Films on the Green's showing, it is currently available on Netflix.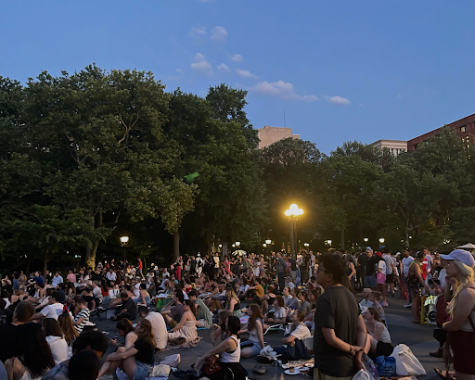 The festival is an excellent opportunity to learn about French culture through relevant films alongside a crowd who shares this interest. Typically, the films start at sunset, which provides a lovely background for the showing, alongside the pleasant summer weather. 
Film information, times and locations for future showings can be found on the FACE Foundation website.