McMahon Meals: Avoid the Microwave and Learn to Experiment in Kitchen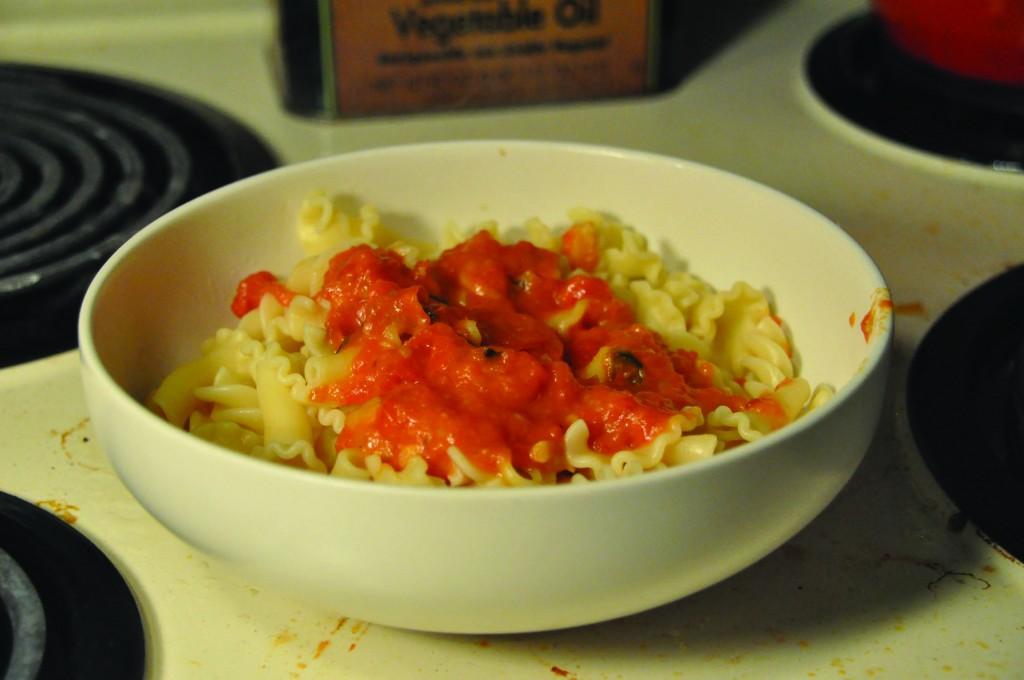 As college students we don't want to always be splashing cash at restaurants and we certainly don't want to eat microwavable food. In my opinion, the microwave should be used as a last resort or an instrument to reheat some cart food you couldn't finish the night before. Needless to say, stay as far away from it as possible unless you really need to use it. As for me, I believe in good old fashioned cooking. After dorming in McMahon Hall for two years, I've learned to love our kitchen set up. Sure it's fairly modest as far as kitchens go, but it's certainly enough for a college undergrad who's looking for something quick and tasty.
I cook as much as I can, experimenting whenever possible. One day I was making some tomato sauce and I decided I wanted to diversify. I was tired of regular old tomato sauce for my pasta, so I wanted to try something new. Seeing as how I came to this conclusion halfway through the sauce-making process, I had to do something with the tomatoes, so I started thinking about what different kind of tomato sauces there were out there. Vodka sauce came to mind, and lucky enough I had some vodka in the freezer (I'm 21, so relax).  I enjoy vodka sauce, and I was looking for some change from my ordinary tomato sauce, so I ran with it. I was really just playing it by ear—honestly I had no idea how to make vodka sauce other than the fact it had to be pinkish orange and it had vodka in it. I toyed around with some ingredients, and it came out great. Below are the steps and instructions on how to make this tasty sauce to flavor your pasta.
Quick caveat: if you're under 21 you probably won't be able to get all the ingredients to make this sauce (vodka), but lucky for you if you just remove the vodka you get a pretty tasty cheese sauce instead.