Professional Dancer Gives Up Ballet to Study Political Science
Many ballerinas attend our diverse campus to pursue a degree in dance. But some, like former professional dancer Amanda Weingarten, come to Fordham for an entirely different reason. The 24-year-old from Tampa, Fla., studied with the Miami City Ballet for seven years before she retired this past summer to focus on school—specifically studying political science at Fordham College at Lincoln Center.  And while the majority of college students are at Fordham to get a head start on their first career, Weingarten is already looking toward her second: pursing public interest law in order to work with human trafficking victims and domestic violence cases.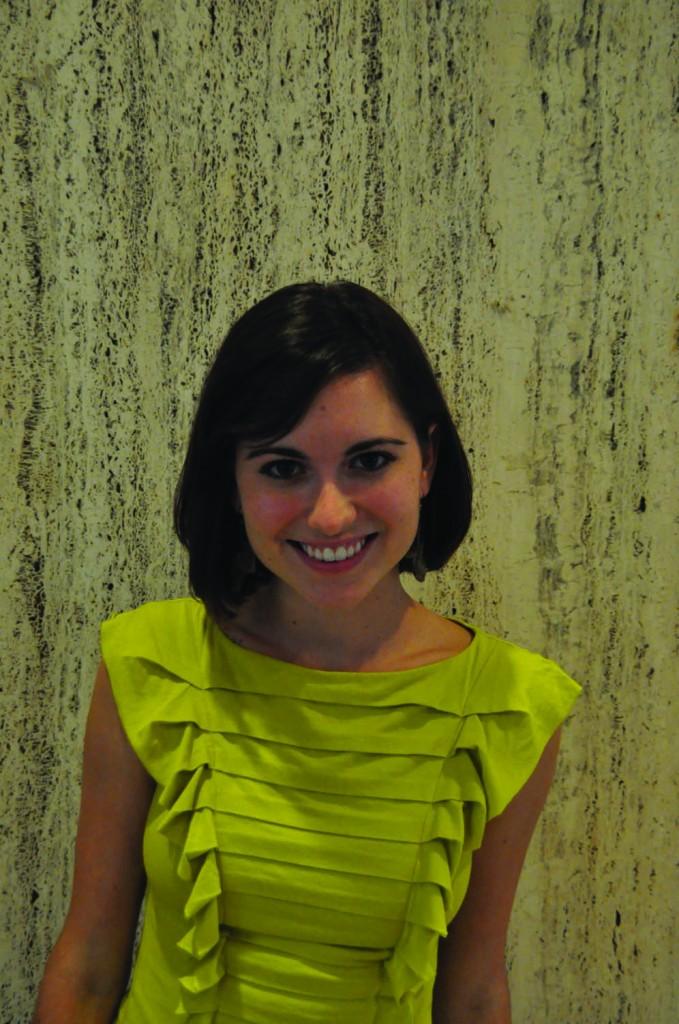 Ballerina Beginnings
I went to the school of American Ballet for summers and stayed there for a year-round program from [age] 15 to 16. I got into the Miami City Ballet when I was 17 and I danced professionally for them for seven years.
Early Promotion
I spent a summer in the Miami City Ballet intensive program and they asked me halfway way through if I would join as an apprentice. I said yes. I was 17 and had just graduated from the Professional Children's School in New York.  At 22, I was a soloist.
Life on the Road
We traveled domestically a lot—all around south Florida, California, New York, Texas. Last summer, as part of the retirement show, we went to Paris and performed at Theatre du Chatelet for three weeks solid.
Being a Part-Time Student
All the while I was dancing I was taking classes at Miami Dade College. My whole experience of higher education was doing work after a show in my PJ's. Now I'm not able to do my class work in splits on the floor, I have to sit in a classroom.
Championing a Cause
I first heard about human trafficking at my church. The founders who started "Stop Child Trafficking Now" were talking about the problem and how rampant it is. Globally it's like 28 million [victims]. This is 2011 and this is slavery.

The Dilemma
It became difficult for me to do my job in the entertainment world where I'm constantly perfecting myself—staring in the mirror trying to create perfection and not focusing on these 28 million. I started dreaming about helping. I couldn't escape it. I felt like my life was just too selfish when I was working on perfecting my own trait.
Seeking Justice for Victims
I wanted to work with [those affected by] human trafficking. I wanted to be able to represent victims in court so they can get justice for what they've been through. I think law is one of most dynamic ways to get involved. Also, when you prosecute a pimp you free the potential girls who would have been trafficked.
Using Dance to Influence
I really think the fact that I was able to fulfill my dream of dancing helped me realize that so many things are stolen from [victims]. So I got to a point where I accomplished what I was set out to do by God's grace and realized that so many people are disadvantaged and don't have that opportunity. Some are taken in at six [years old].
Remembering the Stage
I don't regret it and I don't miss it. Every once in a while I'll do a little dance around my studio apartment.  I still appreciate ballet. To be a ballerina you have to give it everything. I left home at 12. It's all or nothing for me.