Faking Fall and Embracing Autumn in the City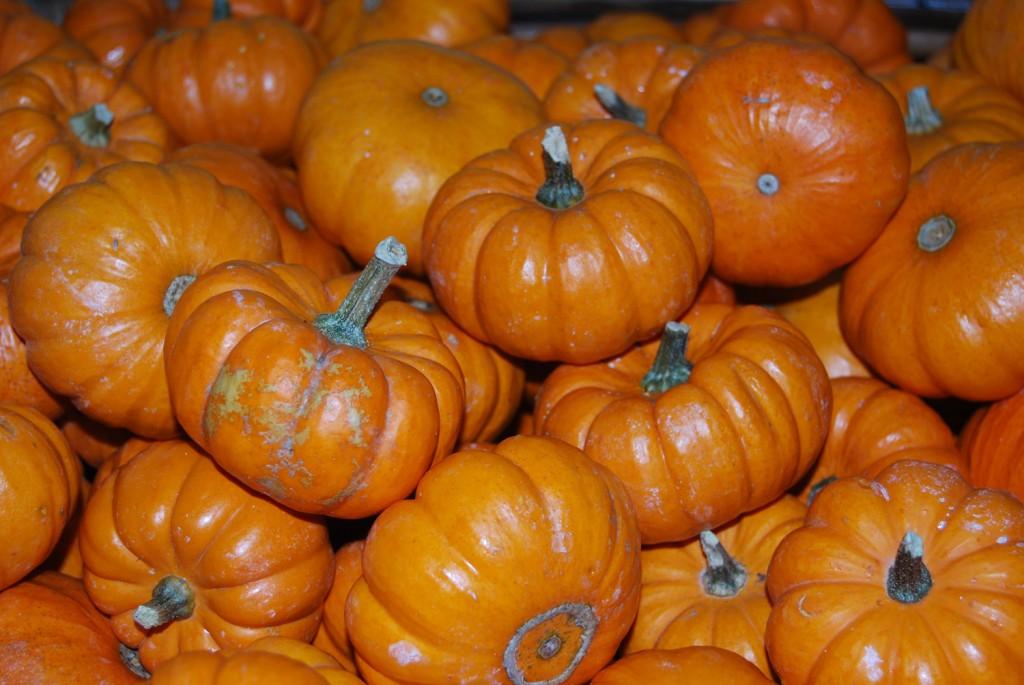 Published: October 25, 2007
Bright orange pumpkins, colorful leaves lining the sidewalks, a crisp breeze—believe it or not, this description can fit New York City in the fall just as well as any other place. So, why is there a misconception that all foliage seekers must go Upstate? And how can you forget that pumpkin latte at Starbucks. There are tons of autumn celebrations that will allow
Fordhamites to take in the season without embarking on a lengthy voyage.
A burst of fall festivals will occur  this year that celebrate the season in various parts of the New York. These fairs offer seasonal food, crafts and decorations and are scheduled to run from 10 a.m.
to 6 p.m.
The Park Avenue South Autumn Fair
When: Oct. 27
Where: Park Avenue South from 17th to 23rd Streets
DIRECTIONS: M7 from Columbus Circle and 60th Street to Broadway and East 18th Street
The University Place Fall Fair
When: Nov. 11
Where: University Place from Waverly to 12th Street
DIRECTIONS: A, B, C, D to W. 4th Street Washington Square
The 6th Avenue Autumn Fair
When: Nov. 4
Where: 6th Avenue from 34th to 42nd Streets
DIRECTIONS: B or D to 34th Street-Herald Square
The 7th Avenue Autumn Carnival
When: Oct. 28
Where: 7th Avenue from 47th to 57th Streets
DIRECTIONS: M104 from Columbus and 60th Street to Broadway and West 47th Street
The Bronx gets in on the action, too—on Nov. 4, you can ride the Ram Van over to the Bronx Zoo, which will be hosting Harvest Day. This themed celebration will feature fall staples such as hayrides and apple cider.
Harvest Day
When: Nov. 4th
Where: 2300 Southern Blvd., Bronx
DIRECTIONS: D to Kingsbridge Road, Bx9 from East Kingsbridge Road and Grand Concourse station to Southern Boulevard at 182nd St.
INFO: 718-220-5100, bronxzoo.com
Celebrated at the Good Shepherd Lutheran Church in Levittown, Long Island, this festival will have plenty of gourds to choose from, as well as autumnal food and music. The festival runs everyday from noon until 7 p.m. through Oct. 31.
The Pumpkin Patch Festival
When: running until Oct. 31st
Where: Good Shepherd Lutheran Church, 3434 Hempstead Tpke, Levittown
DIRECTIONS: LIRR to Farmingdale, N70/71/72 to Levittown 182 Street
INFO: 718-528-5068
Located in Brookhaven, Long Island, Gramma's Flower Cottage provides a facility where you can paint the pumpkins you pick, eat some roasted corn and even make a scarecrow, whom you can later sit with while you're watching the Charlie Brown Halloween special (come on, everyone watches it!).
Gramma's Flower Cottage
Where: 2891 Montauk Hwy, Brookhaven
DIRECTIONS: LIRR to Montauk station, 1 mile north of Montauk Highway
INFO: 631-730-6264
If you're craving some cinnamon and spice, The Little Pie Company offers a selection of warm pies in honor of the season. The sweets include an apple pie spiced with cinnamon and nutmeg and a pumpkin pie to satisfy your sweet tooth.
The Little Pie Company
Where: 407 W. 14th St., between 9th and 10th Avenues
DIRECTIONS: A to 14th Street
INFO: 1-877-872-PIES, littlepiecompany.com
This farm represents a rarity in our immediate area. From now until the end of October, it will not only have pumpkins available for picking on Saturdays and Sundays, but there will also be a three acre corn maze to navigate through. The final days of October will bring hayrides, cider and craft vendors to the farm.
Queens County Farm Museum
Where: 73-50 Little Neck Pkwy, Floral Park
DIRECTIONS: E, F to Kew Gardens/Union Turnpike Station, Q46 (eastbound on Union Turnpike.) to Little Neck Parkway Stop, cross Union Turnpike and walk North on Little Neck Parkway three blocks to Museum entrance
INFO: 718-347–3276
New York Waterway offers a special four-hour cruise on which leaf-lovers can get an eyeful of the colorful trees along the Hudson River. A tour guide will fill you in on the area's history, as you experience the taste of autumn by sipping apple cider and noshing on donuts. All this scenic beauty comes at a bargain for only $30 per ticket.
"Shades of Autumn" Cruise
When: Saturdays and Sundays through Nov. 11 at 10 a.m.
Where: West 38th Street and 12th Aveune, Port 79
DIRECTIONS: A,C to 42nd Street, take Waterway shuttle bus to ferry from any stop on 42nd Street
INFO: 1-800-533-3779, nywaterway.com