Fordham Professor Shares Memory of his Son in New Sept. 11 Documentary, "In Our Son's Name"
Orlando and Phyllis Rodriguez combat the pain of their son's death in the World Trade Center with messages of nonviolence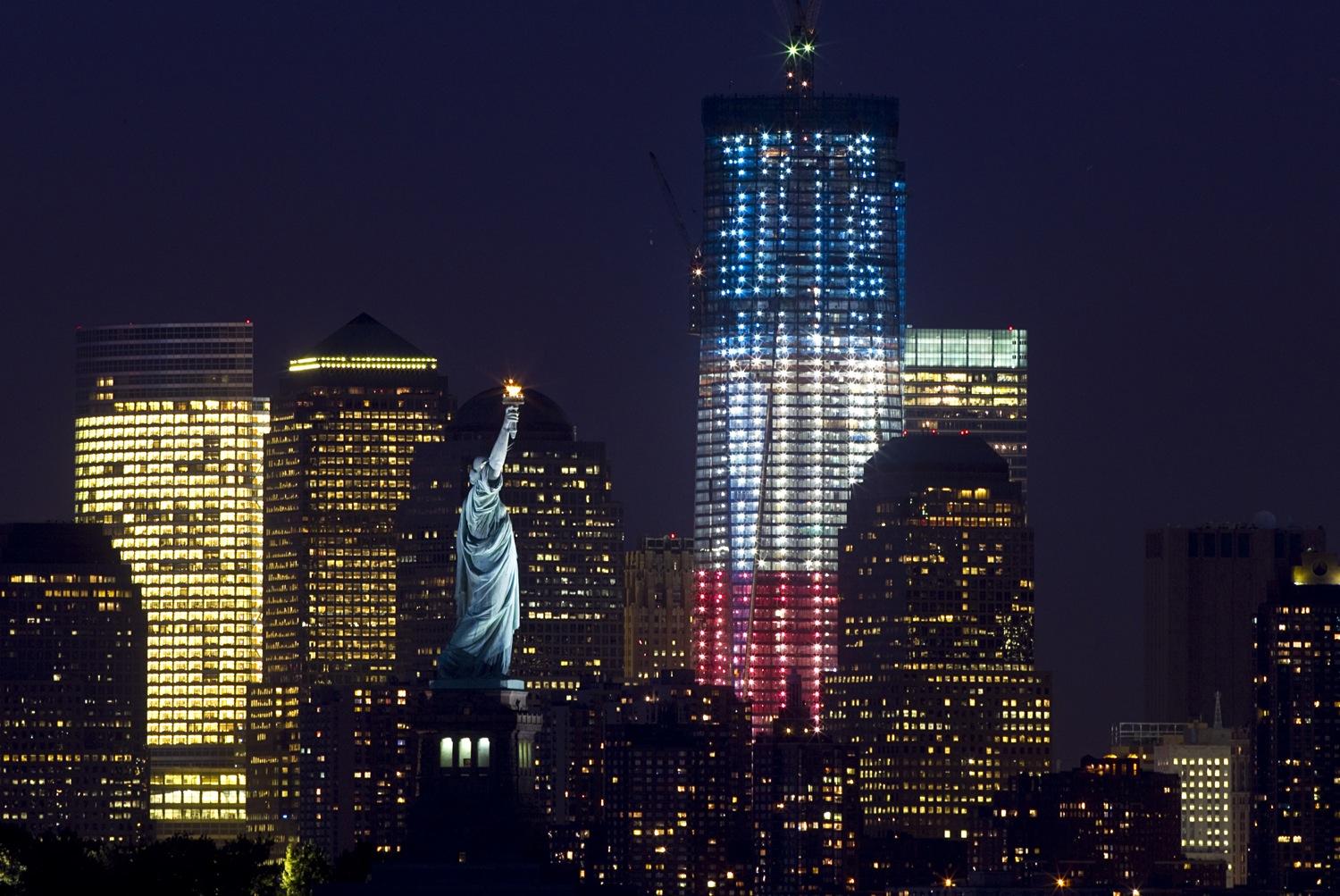 Professor Orlando Rodriguez can remember calling his wife and being assured that their son was safe.
"I called my wife and she said, 'Don't worry. He called. He's ok,' he said. "For a day or two there was a lot of uncertainty at that time. We thought he made it among the people who were in emergency rooms. On the third day, the president of the company gathered the families in a hotel ballroom and told us that everyone had died."
Rodriguez, who is a professor of sociology at Rose Hill, and his wife, Phyllis, lost their son, Greg, an employee of

brokerage firm Cantor-Fitzgerald, which was located on the 104th floor of the North Tower. He was 31.
Despite nine long, emotionally draining years, the couple's memory of their son and their consistent message of peace will be brought to light in the new documentary, "In Our Son's Name," directed by Gayla Jamison.
The documentary chronicles the Rodriguezes' journey, which started with a simple letter that called for nonviolence on behalf of those lost on Sept. 11. This turned into the first case in which victims have testified as witnesses called by the defense, in particular the trial for Sept. 11 conspirator Zacarias Moussaoui.
The couple was first contacted by Jamison after hearing of their testimonies in the Moussaoui case. Since then, Jamison has recorded the couple's healing process with Moussaoui's mother and their dealings with the media.
"What you will see is two people who have lost, are angry and who did not want to turn their anger into something that was going to turn to more violence," Mr. Rodriguez said. "We were trying to turn that anger into something more positive."
Originally intended for it to be sent to the New York Times, the letter quickly made its way onto the Internet where hundreds of families and victims of the attacks provided positive feedback and messages of hope through letters to the Rodriguezes. Soon after, human rights as well as nonviolence groups began to contact them as well.
However, the filming of the documentary was just one of the methods that helped the Rodriguezes get through the pain of their son's death.
"It's painful having to speak of these things; it brings out the memories again. But afterwards it was healing in the sense that we did something to turn our anger into something positive," Mr. Rodriguez said.
Today, the couple is heavily involved with doing their part to educate individuals about alternatives to violence and fighting Muslim prejudice. The couple holds a peace circle at Sing Sing Correctional Facility helping convicted felons deal with their violent crimes. Along with working at Sing Sing, Mr. Rodriquez teaches a sociology course at Green Haven Prison while Mrs. Rodriguez has advocated for Muslims in the Park 51 controversy.
"To me, forgiveness means recognizing the full humanity of the person," Mrs. Rodriguez said in an interview in the documentary. "It also means letting go of something that can be self-destructive."
"Telling and retelling this story invokes pain but on the other hand being able to tell somebody else what you have gone through is a kind of healing," Mr. Rodriguez said. "Not the kind of healing where you have an infection but more of a wound. It never really heals. It ends more like a scar or a scab."
The documentary was supposed to be shown at Rose Hill and Lincoln Center on Sept. 7 but was canceled due to last-minute production problems.