Fordham Plans to Host Seven In-Person Commencement Ceremonies
Capacity will be capped at 1,000 people per ceremony with additional safety guidelines to prevent superspreader events
On a traditional commencement day at Fordham's Rose Hill campus, more than 20,000 students, families and staff members gather on Edwards Parade — the green space in front of Keating Hall — to celebrate the graduating class. 
"For a lot of people at the university, it is the best day of the year," Bob Howe, assistant vice president for communications, said. "It is the one day you come on campus and everyone is happy."
In May 2020, however, the typical end-of-semester festivities were not prepared. Fordham's campuses were deserted due to the coronavirus pandemic, and seniors celebrated their graduation online.
The Class of 2021 did not know how its graduation would be commemorated until Feb. 12, when Fordham announced that there would be in-person ceremonies with attendee limits and no guests allowed. The decision followed New York state guidelines that permitted gatherings of 150 people or less.
On April 12, Gov. Andrew Cuomo changed capacity restrictions to allow ceremonies of more than 500 people occurring outdoors to take place at 20% capacity. The seven in-person ceremonies that Fordham plans to host at Rose Hill will have a capacity of 1,000 guests — roughly 330 students per ceremony with two guests each. The two Fordham College at Lincoln Center (FCLC) ceremonies will have lower attendance numbers since there are only about 500 students eligible to walk and register for a ceremony.
Michael Trerotola, special assistant to the president, said that the 1,000-guest capacity is "well below" the governor's guidelines, providing the university ample space to ensure social distancing.
In-Person Ceremonies Versus Virtual Commencement
The virtual commencement ceremony on May 22 is when keynote speaker Michelle Howard will address the university community and when University President Rev. Joseph M. McShane, S.J., confers the diplomas, which will be mailed to students.
The in-person ceremonies will give students the opportunity to walk across the stage and receive a ceremonial scroll from their school's dean from May 17 to May 20. Due to safety guidelines, students will not shake hands when accepting the scroll. 
Trerotola said the university received an "incredible response" during the first 24 hours of undergraduate requests for attending a ceremony and submitting guest information. "It's clear that people are excited about this and I am too."
"A virtual graduation doesn't feel like anything, at least not to me — it's just so hollow." Maddie Schneider, FCLC '21
Maddie Schneider, FCLC '21, is excited to attend an in-person ceremony in order to feel a sense of closure for her college experience and be able to share the moment with her parents and friends.
"I think the most important part of commencement for me is getting to physically be there, to have this thing marking the passage of time and actually feel it," she said. "A virtual graduation doesn't feel like anything, at least not to me — it's just so hollow."
She described the hybrid commencement ceremonies as "bittersweet and lonelier" than she anticipated since she will not be able to attend the other ceremonies to watch friends graduate.
"There will be some hiccups since we have never done this before." Michael Trerotola, special assistant to the president
Other students have expressed interest in in-person ceremonies by signing a Change.org petition that encourages Fordham to host in-person commencement ceremonies. The petition has gained more than 900 signatures since it began circulating at the start of April.
After Cuomo announced the new ceremony guidelines, Trerotola said that since the university was prepared with possible plans, they were able to announce the changes in capacity and guest policy in 24 hours.
"There were a lot of logistics that changed in a short amount of time," he said. But, he also admitted that "There will be some hiccups since we have never done this before."
Trerotola said he is grateful that Fordham has space at Rose Hill to organize the event, which removes the need to rent another location. "A lot of New York schools can't do that so quickly," he said.
Establishing Safety Measures for the Ceremonies
Natalie Grammer, FCLC '21, originally planned to only attend the virtual commencement ceremony because celebrating with family is the most important element of graduation to her. Once Fordham announced the policy that each graduating senior can bring two guests, she decided to attend commencement in person with her parents.
"I think that Fordham could have been like, 'You have to jump on one leg and do all of these other crazy things to attend,' and my parents still would have come," she said.
Now, Grammer has plans to register for the same ceremony as her friends, whom she has not seen in a year since she has been fully virtual. She hopes the ability to celebrate with friends and family will make her graduation feel like more of a "natural conclusion" to her college experience.
Safety is a concern since both Grammer and her father have preexisting health conditions.
Howe said the university has prepared four levels of defense against the spread of COVID-19 at the in-person ceremonies. "Even if the worst happens, this won't be a superspreader event," he said.
The first precaution is that Howe believes the "vast majority" of attendees will be fully vaccinated with the additional 14 days of immunity building. Those who do not fall into this category will be required to show a negative COVID-19 test from the last 72 hours.
Howe also said that there is likely to be a small percentage of guests for whom the university will have to screen temperature and symptoms at entry. 
The second layer of defense is that masks must be worn at all times. Students will be allowed to pull down their mask for one photo opportunity after receiving their ceremonial scroll.
The final two safety measures include the event being hosted outside — regardless of rain — and the seating arrangements being socially distanced into familial pods.
"I suppose that it is not completely impossible that it could be a superspreader event, but the likelihood is so low given all these layers." Bob Howe, assistant vice president for communications
"I suppose that it is not completely impossible that it could be a superspreader event, but the likelihood is so low given all these layers," Howe said. "Nothing in public health is 100% even if everyone is vaccinated. The more people are vaccinated, the better the probability."
Grammer said she is satisfied with Fordham's choice to split commencement into multiple ceremonies since holding one conjoined ceremony would be "the most irresponsible thing to do." She also feels confident about the university's other safety guidelines, though she still does have worries.
"This pandemic at Fordham, let alone everywhere else, has shown how inconsiderate people can be," she said. "I am trying to remain optimistic, but in the back of my mind, I'm asking: 'Can the administration actually enforce something like this? Are extra people going to show up and will the administration turn people away?' I don't know."
"If I were a graduating senior this year, I would be hesitant to graduate in a large group setting." Courtney Brogle, FCLC '20
Continued Postponement of Class of 2020 Celebration
Courtney Brogle, FCLC '20 and former managing editor, expressed mixed feelings about in-person commencement ceremonies for the Class of 2021. She is concerned that even with an amended guest policy, the large-scale gathering still poses a possibility of developing into a superspreader event that could negatively impact the Bronx community. 
"I certainly don't think the ceremony should be canceled — speaking as a 2020 senior, I know how it feels to work so hard for so long and get the short end of the stick — I just think it should be postponed until more Americans are vaccinated and COVID-19 cases go down," Brogle said. "While I'm sure the university will do what they realistically can to screen attendants, if I were a graduating senior this year, I would be hesitant to graduate in a large group setting."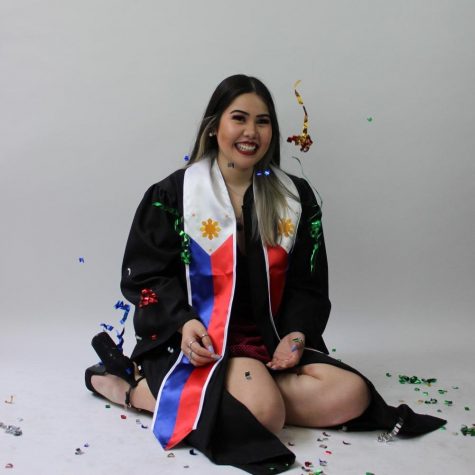 In spring 2020, Fordham assured graduating seniors that they would have a commencement ceremony "at a later date." Brogle said that the university has emailed the Class of 2020 "every few months" since the end of their college careers citing public safety as the concern for the continued postponement of their graduation celebration.
"I don't think Fordham will honor the promise to have a true Class of 2020 graduation," she said. "For Fordham to email our class every few months and then plan a risky large-scale graduation for current seniors seems hypocritical."
Trerotola said that graduation celebration planning has been focused on the Class of 2021 since "it is really hard to come back once you have left."
Once commencement events for the Class of 2021 have concluded, he said planning for the Class of 2020 will begin as soon as possible: "McShane is still committed to the idea of having something for 2020, we just do not know what it is or when it will be, but we will look at it as soon as we're done with 2021."
Brogle acknowledged that circumstances have changed for many of her former classmates, and even if a formal commencement ceremony for the Class of 2020 is not plausible, she believes Fordham should honor its word with a special alumni event.
About the Contributors
JOE KOTTKE, News Editor
Joe Kottke, FCLC '23, is a news editor at The Observer. They are majoring in journalism and Spanish studies. In addition to writing and reporting, Joe loves to watch anime, re-read their favorite young adult fiction novels and play piano.
ASHLEY YIU, Assistant Photo Editor
Ashley Yiu, GSB '24, is the assistant photo editor of The Observer, majoring in global business with a concentration in marketing and consumer insights. Outside of taking photos, Ashley loves food tours and walking through art museums without reading the descriptions.