The Bittersweet End of Fordham's Football Season
Rams win in season closer against Bucknell but fall short of the championship
On a cloudy Saturday afternoon in Lewisburg, Pennsylvania, the Fordham Rams gathered on the Mathewson-Memorial Field in a victorious effort against Bucknell University. Following a slow start, Fordham seniors and rising football stars alike made significant gains on offense, paving the way for the Rams' 31-17 victory over the Bison.
After the game, defensive lineman Jeremy Imperati, FCRH '21, reflected on the end of his collegiate career. "I would say the game had it's ups and downs, but we really came together as a team and picked each other up in order to get the win," Imperati wrote. 
Despite claiming their second win in a truncated season, the Rams failed to secure the North Division spot in the Patriot League championship. Their season-opening defeat against the College of the Holy Cross (CHC) proved to be the factor that kept them out of contention for the game on April 17.
The effort to reclaim their 2014 title as league champions did not go unnoticed as Fordham emerged as the conference leader this year in offensive passing yards, plays, first downs and touchdowns — only falling behind the North Division winner, CHC, in rushing yards. On their way to the championship, CHC brings a formidable rushing game, 460 total yards, against Bucknell with 298 respectively.
On defense, the Rams ended the season on top in rushing yards and total plays allowed. However, if they want to be at the top next year they will need to be more aggressive here, too. They fell far behind the current league championship contenders in both sacks and tackles for loss, proving that there is more work to be done before the fall.  
Among the top players for this season, Trey Sneed, Fordham College at Rose Hill (FCRH) '21, collected the most in offensive rushing yards, rushing attempts and touchdowns. Meanwhile on defense, Fordham linebacker Ryan Greenhagen, FCRH '22, just missed the top spot for most assisted tackles — tying with Lafayette's Marco Olivas for a total of 11.
"It was a bittersweet moment for me playing my last football game ever, but I'm so happy I got to play one last time." Jeremy Imperati, FCRH '21
Quarterback Tim DeMorat, FCRH '22, ended the three-game season breaking a total of 1049 passing yards, improving from last week's win to collect 335 on Saturday's game — which included 3 touchdowns. Meanwhile, an interception return for a touchdown from defensive back Mike Courtney, FCRH '24, helped the Rams secure the win in the third quarter. 
Star wide receiver Fotis Kokosioulis, FCRH '22, led the team with a total of 149 receiving yards and one touchdown in the third quarter; however, he was followed closely by Dequece Carter, FCRH '23, with 111 yards total and a touchdown in the fourth. In only his second season, MJ Wright, FCLC '23, came in next with 25 yards total and included a touchdown in the second quarter. 
Naim Mayfield, FCRH '22, and Sneed claimed the majority of the team's rushing yards but both failed to score any points for the Rams. In his last game at Fordham, Sneed also accumulated 25 total receiving yards.
With this year's season over for the Rams just as quickly as it started, Fordham football is done until the next game in the fall. There are high expectations for the next generation of players who wish to continue the momentum from this shortened season.
"It was a bittersweet moment for me playing my last football game ever, but I'm so happy I got to play one last time," Imperati said. "There have been a lot of unknowns in the past year and a half, but through it all I've always had my teammates by my side, and I am so grateful to have such an awesome group of guys in my life."
About the Contributor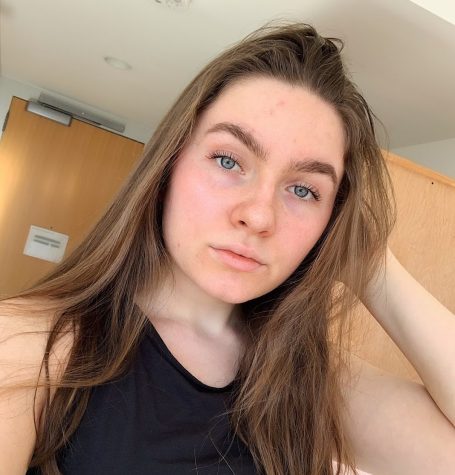 MIA AGOSTINELLI, Features Editor
Mia Agostinelli, FCLC '23, is the features editor for The Observer. She is double majoring in economics and political science. Her freshman year, she first joined the paper as a copy baby before becoming a staff writer. Outside of working for The Observer, she can be found running in Central Park, wandering the Met, reading at the New York Public Library and advocating for issues of social justice.