As One Lockout Ends, Another Begins: NBA Season in Crisis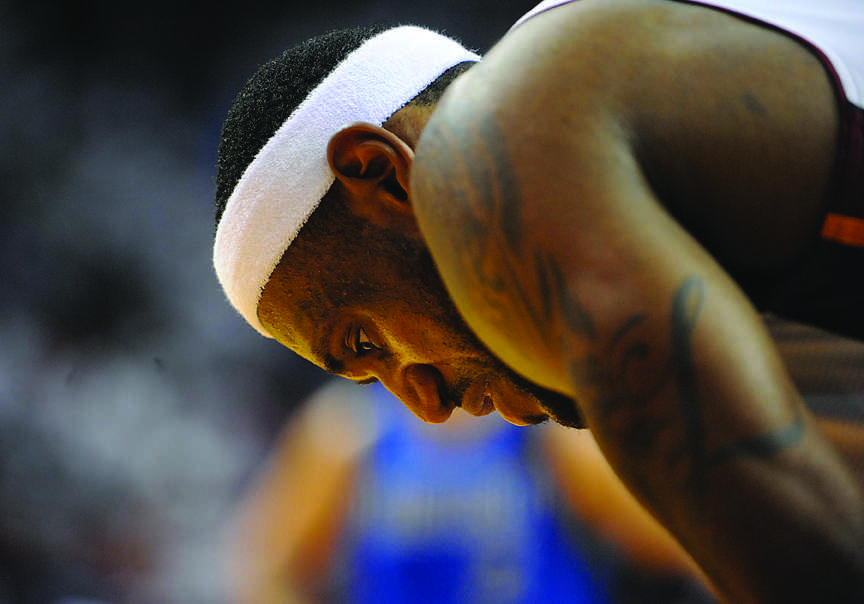 How would you split 4.3 billion dollars in team revenue? Should basketball players be allowed more stakes in the team's revenue? According to Business Insider, the NBA says 22 out of the 30 teams  will be losing money this year. Should owners continue to lose money while players profit? These are some of the major questions facing the NBA at the moment.
When the NBA lockout began on July 1, all NBA offseason business was stopped. As a result, teams cannot trade, sign, or contact players. In addition, players cannot access NBA team facilities, trainers or staff. In the two months since the lockout was implemented, NBA activity has been greatly disputed. By now players and free agents would've been traded or signed.
Due to the lockout, the annual NBA 10-day Las Vegas Summer League has been cancelled. As a result, many fans were not able to witness their team rookie picks in action.
Nevertheless, since the NFL lockout ended last month, many are hopeful for a similar scenario  with the NBA. However, the road to the 2011 season may take a while due to some major disagreements between owners and players. Currently one major dispute is whether the salary cap should be hard or soft. Many team owners want to see around $800 million in salary cuts for players and at least a 50-50 split of revenue. Meanwhile, players want a soft salary cap, which currently gives them 57 percent of the team's revenue (around 2.1 billion in salaries and benefits for players).
Although it's still early in the NBA lockout, (they have until Nov. 1) many NBA players have been making preparations in the event that the lockout extends into the regular season. Superstars such as Kobe Bryant and Deron Williams have expressed no hesitation in playing basketball overseas. So far, Williams has already signed a contract with Turkish club Besiktas that includes an opt-out clause if the NBA lockout ends before November.
Williams is currently the biggest NBA star to sign with a foreign club and is expected to make $200,000 a game with the Turkish Club. Bryant is flirting with the idea of playing in China, but will not be as lucky as Williams. If he decides to play in China, he cannot come back to the NBA if the lockout is lifted. In a report by China's official Xinhua news agency, Bai Xilin, Director of the Chinese Basketball Association, said "NBA free agents would be welcome by the Chinese league if they agree to play for at least one season."
Can you imagine an NBA season without Kobe Bryant or a season without many of the NBA's stars? It's a hard to picture. One student at FCLC had strong feelings on the matter.
David Wall, Fordham College at Lincoln Center (FCLC) '12, believes that the NBA can take some tips by looking at the European soccer leagues. "In European soccer the governing body doesn't have control over the salaries," Wall said. "The problem in the NBA is that not all salaries are done on a person-to -person case. Unfortunately, this creates disparity between small market and big market clubs but this allows clubs to sign players based on what they can afford," Wall said. Wall believes that the NBA is doing this for more media exposure. "Any kind of publicity is good and I believe the NBA is doing this to make themselves more relevant even though their season is over," Wall said.
Although there hasn't been any real breakthrough yet, only time will tell if there will be an NBA season later on this year. There is still plenty of time left to reach a deal. NBA players and owners need to get their acts together if we want to have hoop action this fall.