Cheap-Chic Threads for Cash-Strapped Fashionistas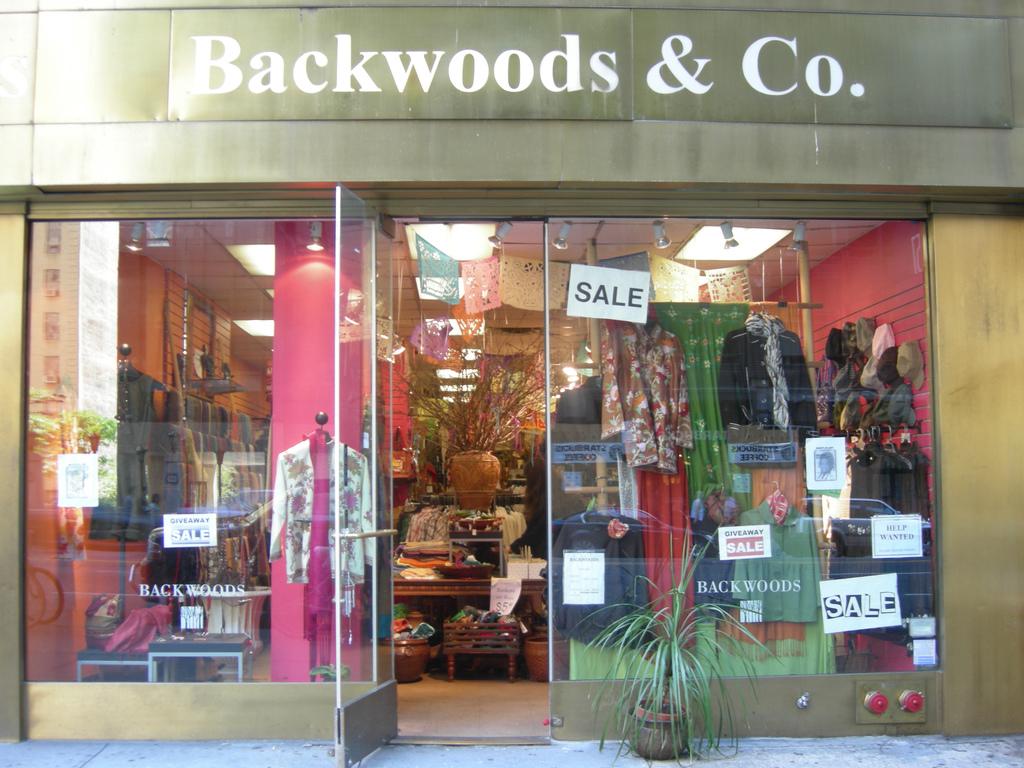 Published: October 11, 2007
Every September, Bryant Park is transformed into a fashion mecca overrun with models, designers, Hollywood starlets and student interns who inevitably envy all of them.  But why feel a stabbing twinge of jealousy when seeing the fabulously dressed and those who design their duds when you can look equally amazing?  Sure, most college students can't afford the Blahnik stilettos or the Kishimoto dresses featured at Fashion Week, but there are options out there.  If you're not feeling quite ready to rob the nearest Commerce bank and the mere thought of buying knockoffs in the sketchy back rooms on Canal Street makes you cringe, remember that bargain shopping (and still looking chic) is possible.  Celebrities like Amanda Bynes and Sarah Jessica Parker have recently premiered their own affordable lines and there are a slew of moderately priced stores popping up throughout the city.  Don't know where to find the threads that your debit card can handle?  Well read on, make some closet space and head out to these bargain shops—and yes, there is a whole world out there besides H&M and American Apparel.
UNIQLO
546 Broadway (bt. Spring and Prince Sts.)
(917) 237-8800
Getting there: B or D to Broadway-Lafayette
Mon-Sat: 10 a.m.-9 p.m., Sun: 11 a.m.-8 p.m.
The newly opened flagship store in SoHo covers all of the basics—jeans, leggings, blouses, jackets and cashmere sweaters.  With jeans starting at $49 and tees mimicking the eternally popular "vintage" look for about $15, the aesthetically designed UNIQLO is already a popular stop for downtown trendsetters.
Find Outlet
229 Mott St (bt. Spring and Prince Sts.)
(212) 226-5167
Getting there: B or D to Broadway-Lafayette
Daily: 10 a.m.-9 p.m., Sun: 11 a.m.-8 p.m.
If designer labels are more your style, Find Outlet is certainly worth a look.  A union of up-and-coming designers and the classics, the shop is filled with women hunting through racks of clothes from the latest season that are all 50 to 80 percent off.  Make sure to sign up for the shop's mailing list, so you'll be the first to know about new shipments, which usually come in weekly. These notifications provide you with a competitive edge—and in bargain shopping that is certainly important.
Search and Destroy
25 St. Mark's Pl. (bt. 2nd and 3rd Aves.)
(212) 358-1120
Getting there: B or D to Broadway-Lafayette
Sun-Thurs: 1 p.m.-10p.m., Fri-Sat: 1 p.m.-1 a.m.
Don't get scared off by the leather booty shorts and fishnets that you'll inevitably find on the mannequin when you first enter – this vintage shop has more tame things to offer inside. From quirky baseball hats to Lacoste polos and Seven jeans, the funky smell that is as consistent as the aforementioned mannequin, is worth enduring.
Backwoods
315 W. 57th St. (bt. 8th and 9th Aves.)
(212) 459-2975
Getting there: Within walking distance
Mon-Sat: 10 a.m.-9 p.m., Sun: 11 a.m-6 p.m.
This little shop, which is conveniently located close to campus, mixes the best of Tibetan influence with a little boho chic.  The result?  Simple and unique dresses that will surely gain you compliments and keep your wallet happy with prices as low as $5.  The jewelry is also worth a look, as much of it has been handcrafted in India and Tibet.
Since you'll be going downtown to check out these stores anyway, stop by Anthropologie, Flying A and Urban Outfitters. Though certainly not bargain priced, the sale section in all three is unbeatable as prices drop to half off their original marking.  You'll look like the cliche million bucks, but at least you won't break the bank doing so. Just be prepared—compliments may come as a side effect.