Turner Classic Movies: For Your Consideration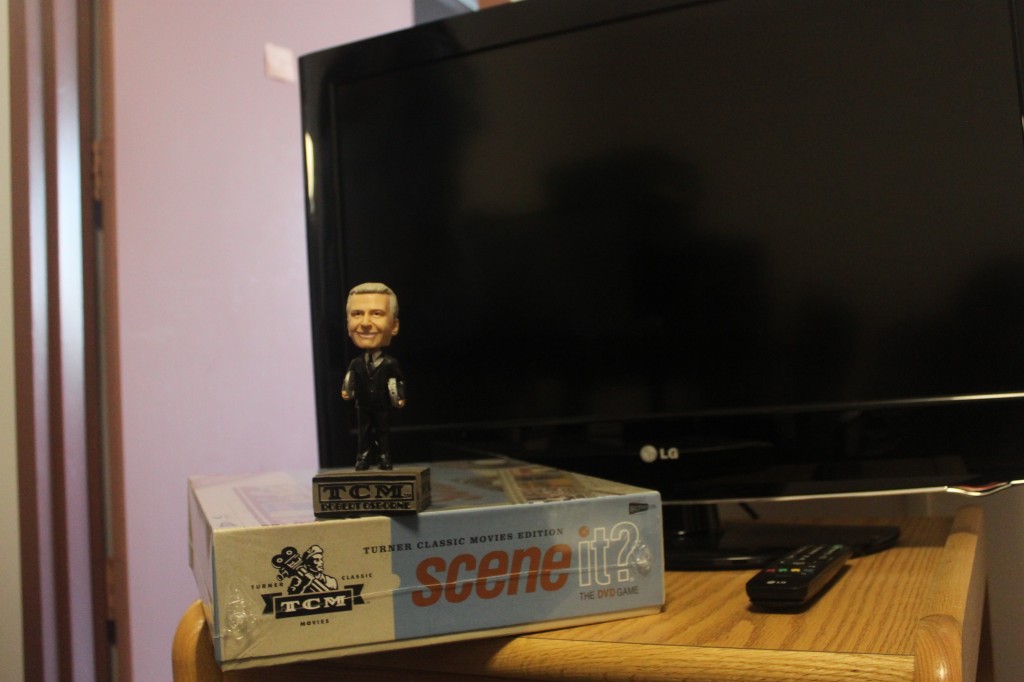 Turner Classic Movies (TCM), for those of you who don't know, is the best station on television. I understand that's a bold statement, but where else can you find certified fantastic films playing all day long commercial free?
I rest my case.
August is an especially glorious time for TCM. In August, TCM celebrates Under the Stars month. Each day this lovely channel features the films of one talented star. For a film geek like myself, I can count on TCM to feature the works of well-knowns, such as Marlon Brando and Elizabeth Taylor, or perhaps the lesser known names of yesteryear, such as Jean Gabin (famous in his native France) or Ronald Colman (silent movies, anyone?).
As I look at the month's schedules of stars and their films, it pains me, yes, there is literally an ache in my heart, as I realize all the missed movies I could be watching. At McMahon Hall, we get a pretty good selection of television channels. USG saw to that a year or two back when they surveyed the student body on their preferred television channels. We got the Food Network—that was a happy day for me. Yet we still lack the golden channel of the golden age of movie making, TCM.
TCM isn't just another trashy channel filled with trashy shows. (Although I'm hardly bashing the likes of "Real Housewives of New Jersey" or "Say Yes to the Dress." Let's just be clear on that point.)
TCM is the vehicle for films that have stood the test of time. Any true film lover blesses the day the channel came into existence. Films are constantly played every hour of the day, every day of the week. I hardly know what could be better.
Oh wait. I do know what could be better. If we at Lincoln Center actually got TCM on our TVs! If, instead of reading the film schedule online and pondering what fun tidbits film historian Robert Osborne will provide before each film, I could actually turn to the station from my very own McMahon Hall apartment—oh! how lovely would it be!
Okay, perhaps I get carried away. Maybe I should concentrate more on getting my work done than what's on the television. Oh, but wait once more! Movies are my work. I'm a film studies major. Actually, film studies is my concentration. I'm really a communications and media studies major. As is every other student at Fordham. No, I have not fact checked this whatsoever, but based on my interactions, I'd say a fair amount of students at Lincoln Center are communications majors or minors. They're everywhere, folks.
As communication and media studies majors, it's safe to say they love movies. (Unless of course their concentration is journalism, in which case, forget those snobs.) Let's not leave out the visual arts majors, with their keen eye for cinematic detail.
TCM is this grand tool any student can use to his advantage. For the historian, it provides a window into the past—how people dressed, spoke, even behaved. For the philosophy major, why not take a look at how film presents moral struggles? Heck, I took a class called Movies and the American Experience—perfect for any American studies major. You'd be surprised how much you can learn about the values of American culture through cinema.
And of course, the value of TCM to the average film studies major is fairly evident. No self-respecting film student should go around without having witnessed a John Wayne gunfight, a Bette Davis glare, or a Jimmy Stewart plea.
Then there's the Lincoln Center student body in general. Film appreciation runs high at Lincoln Center. Most girls' apartments have a photo of Audrey Hepburn staring longingly at a glass case of diamonds somewhere in their suite. And you'd be hard pressed to find a male student without some sort of admiration for the likes of Paul Newman or James Dean.
We here at Lincoln Center already appreciate the unique, the extraordinary. Why else would we choose to go to school in the heart of Manhattan?
Yet I've learned many a suite with a "Breakfast at Tiffany's" poster has little to no knowledge of the actual film's plot. They worship the poster, the icon, the image, but they have no idea what stands behind it all. With a channel like TCM available, these students might actually learn why it is they've grown to worship cultural icons like Holly Golightly.
I've always pined for TCM here at Fordham, but I suppose TCM's annual Summer Under the Stars has left me wanting it even more. I went home for one week and I was treated to a whole day of Humphrey Bogart films. It'd be wonderful knowing I'd always have TCM awaiting me on the television. Perhaps, as time goes by, my hope will be realized.