It's a Snap! This Guide Will Help You Finally Replace That Old Camera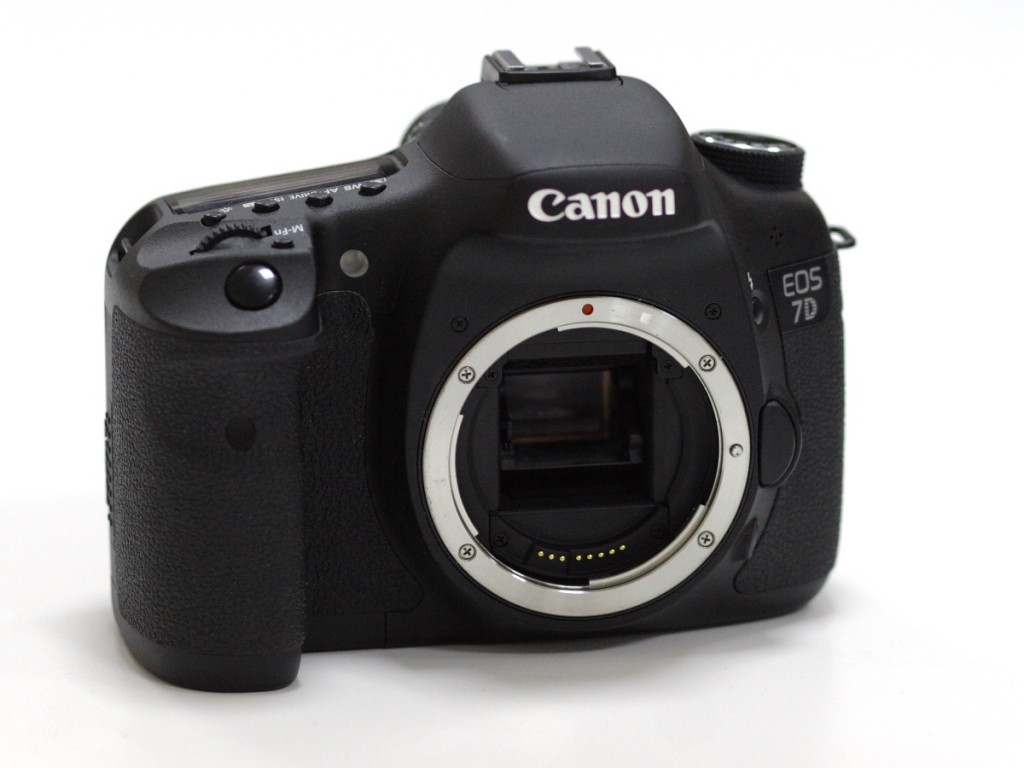 The upcoming five-day weekend means family time and lots of pictures for many students. There's no escaping it. Cameras have become honorary members of the modern family; they attend more family reunions than your estranged uncle and his mail-order girlfriend. Unfortunately, like that very uncle, it's quite likely that your camera has stayed exactly the same for the past 10 years, and the pictures show it. It's time to consider an upgrade, but with so many cameras on the market, it's tough to know where to start. We've listed some options to help you out.
Canon PowerShot
Elph 300 HS
$250
This is your basic point-and-shoot camera, and it's meant to be super easy to use, so even the clumsiest of technophobes will have a hard time ruining the picture. One nice feature this camera boasts is the ability to zoom and focus while recording video (1080p HD video, by the way). Also, the camera's wide aperture allows you to take sharper images in low-light situations, which is great for those outdoor night parties. This is the camera to get if you like being able to take quick snapshots wherever you go, and you hate carrying things.
Nikon D3100
about $600 with lens
This is an entry-level DSLR camera with some fantastic features for the price (in case you're new to this, DSLR cameras are the ones that the more serious tourists carry, with the big lenses). I always say that if you've been using a point-and-shoot camera your whole life, then pretty much any DSLR camera you choose is going to blow your mind. That being said, the D3100 captures high-resolution, 14.2 megapixel images, and allows you to record 1080p HD video with full autofocus. If you're just a hobbyist photographer, this camera does pretty much everything you'll ever need, incredibly well.
Canon EOS 7D
about $1800 with lens
This is the next step up in the world of DSLR cameras; it bridges the gap between the professional cameras and the enthusiast consumer cameras. Basically, you get what you pay for. This camera has more focal points than the D3100, shoots higher resolution images, has a quicker shutter speed and a longer battery life. If you're reading this article to decide what kind of camera to buy, you might not be ready for this DSLR yet.
Sony Alpha NEX-3
about $550 with lens
The Alpha NEX-3 is part of a compact, interchangeable-lens system of cameras that is becoming more popular. To put it simply, this system allows cameras to be as small as point-and-shoot cameras, but have interchangeable lenses that provide image quality close to that of a normal DSLR. This camera also has some fun features, like a panoramic mode that allows consumers to take large, sweeping photos. In exchange for user-friendliness, photographers sacrifice a bit of manual control.
Holga 135BC
$50
This is a toy film camera that is popular among hip kids and professional artists alike. Part of the fun of a Holga is that light sometimes leaks through and causes your film to bleach out in places, so you never know what your pictures will look like until you process them. This particular Holga model uses 35mm film, which means that Duane Reade can process it for you, and you don't have to send your rolls off to a more expensive lab for processing, like you would for the Holga model that uses 120mm film. You can even attach a flash with color filters to the camera, to give your pictures different tints. It's perfect for making your own American Apparel ads.