From Ram Van Driver to Cosmopolitan Editor: Alumna Shares Her Story and Tips for Success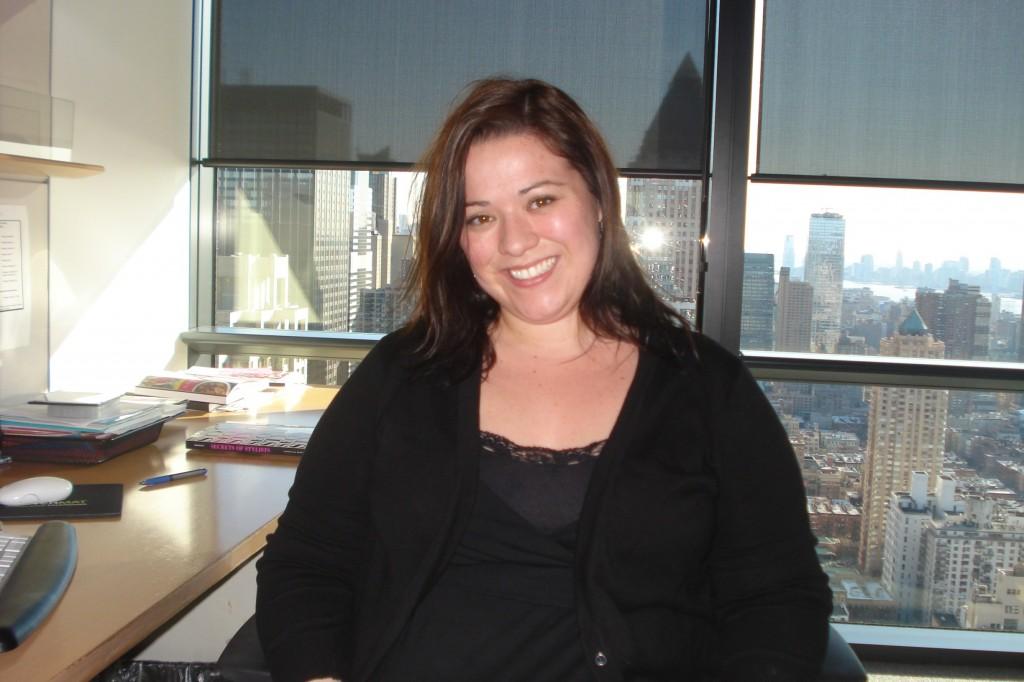 Bethany Heitman, Fordham College at Rose Hill (FCRH)' 05, began her journalistic career as an editor for the Fordham Ram and has worked her way up to become an editor at Cosmopolitan Magazine. Heitman gives us the scoop on her time as a Fordham student, how she managed to score her big break at Cosmopolitan and tips on how to make it when we find ourselves thrust into the real world.
Observer: When you were a student at Fordham, you worked as a Ram Van driver. What was that like? Did you have any crazy experiences?
Bethany Heitman: It was the most fun I've ever had. I had a late-night shift and I'd have to say that my craziest experience was when a student hopped in the van, and as I was driving, he started to pee in the seat behind me. He tried to hide it, but it was entirely obvious. Luckily, I experienced no similar incidents
Words of advice for students who take the Ram Van: be careful who you talk about, especially since your driver is a fellow student! A lot of students talked openly about their relationship troubles and dating experiences while taking the van, and it was always incredibly awkward when I knew the person they were talking about.
Observer:So when you weren't busing fellow students around, what did you study at Fordham?
BH: I started out as a pre-med student, but quickly realized that it wasn't for me. I had always loved reading and writing essays, so I felt that English would ultimately be the natural choice for me.
Observer: Did you get involved at Fordham's student newspaper?
BH: I sure did. I started working on the paper at Rose Hill with a lot of drive but no experience. I walked into The Ram's office one day and asked if they needed any help. Eventually, I became the opinions editor and later, the features editor. By my senior year, I was writing my own column. If I had to sum up that experience in one word, it would be fun. I loved every minute of it.
Observer: While you were a student, how did you break into the magazine world and what was it like?
BH: Cosmopolitan was my first internship in magazines. It was much smaller then, and I was the only intern. I worked under the entertainment editor and was responsible for conducting research on celebrities, pulling stories that seemed interesting and relevant for the magazine and transcribing interviews.
Observer: Did you have an all-time favorite one as an intern?
BH: My favorite interview to transcribe was Jessica Simpson. Remember, this was back in 2005 when she was still a hot item.
Observer: Where did you end up starting your career and what was it like?
BH: Ultimately, I came back to work for Cosmopolitan. It was my first job after college and six years later, I'm proud to be here. I started off as an editorial assistant. It was nerve-wracking! I thought I had a good grasp of what went on in the magazine world as an intern, but becoming an assistant completely opened my eyes. I realized I hadn't even seen half of what went on to produce an issue. I was also under tons of pressure—I knew a lot of people wanted this job, so giving 100 percent every minute of every work day was extremely important. And it worked: I moved from an assistant, to an associate editor, to a senior editor, and currently, I'm the deputy articles editor.
Observer: Was there ever a time when you didn't think you were going to make it in this field?
BH: Yes, absolutely. I graduated in May, but didn't get my job at Cosmopolitan until October. I was working at a Starbucks in Astoria, convinced I was never going to get any call backs. Then, I found out I had gotten the editorial assistant position at Cosmopolitan. The timing was perfect: one more week and I might have already thrown in the towel and gone home.
Observer: Now that you're a deputy articles editor, what would you consider your biggest story challenge?
BH: My biggest story challenges have to be the celebrity interviews. It can be surprising to readers how much effort goes into one celebrity profile. It's such a huge challenge because we have to string a fresh, relatable story together based off of a transcript where a writer talks with the celebrity for two hours. Another challenge is that because we're a monthly magazine, it's quite difficult to stay on top of breaking news. We might do a profile where a celebrity mentions her boyfriend, but by the time the article goes to print, they've broken up and are now worst enemies.
Observer: What are some of your favorite types of stories to work on?
BH: When I was on The Ram, some of my favorite stories were top 10 lists of funny things people would say. Now, at Cosmopolitan, I'm a big fan of those instant gratification stories and witty, list-y stuff that pulls readers in and packs a punch. We also feature what we call 'guy essays', where a man writes his opinion about certain things women do. This is the closest we get to an opinions section in the magazine and it's nice going back to my roots.
Observer: Would you say that your time at Fordham prepared you for the real world?
BH: Definitely. My classes at Fordham were always very challenging. I had some wonderful professors. When I started working as an editorial assistant, I realized that a lot of what I had learned as a Fordham student transferred into my everyday work.
At Fordham, I learned the importance of writing, grammar and critical thinking, which became a huge part of what I do at Cosmopolitan. Working as an editor for The Ram, I sometimes stayed until 3 a.m. to finish production on an issue. When I arrived at Cosmopolitan, I came in with the expectation that two weeks out of the month, the office will be closing late to wrap up an issue. It's also great to see that many of my friends and classmates who wrote for or edited the paper have gone on to fulfilling careers in journalism.
Observer: Now that you've 'made it' by almost anyone's standard, what advice would you give Fordham students?
BH: Be tenacious. Be a go-getter. No matter what career path you're on, you really have to stand out even to get noticed.
Get involved as soon as you set foot on campus. I joined the student paper because I loved it, but it ended up helping me get my job at Cosmopolitan. I walked into my interview with a folder of the articles I had written and my interviewer was seriously impressed!
As someone who is now responsible for hiring recent graduates, I always tell people to proofread their cover letters. One tiny spelling error can cost you your dream job. If I get a cover letter with any type of error, it heads straight to the 'no' pile. It might sound harsh, but when I receive dozens of applications from people with five internships, it's the first way to narrow down the pile.
Besides staying on your game, make good connections and do what you love. The rest will fall into place.