Adieu to Galway & Frank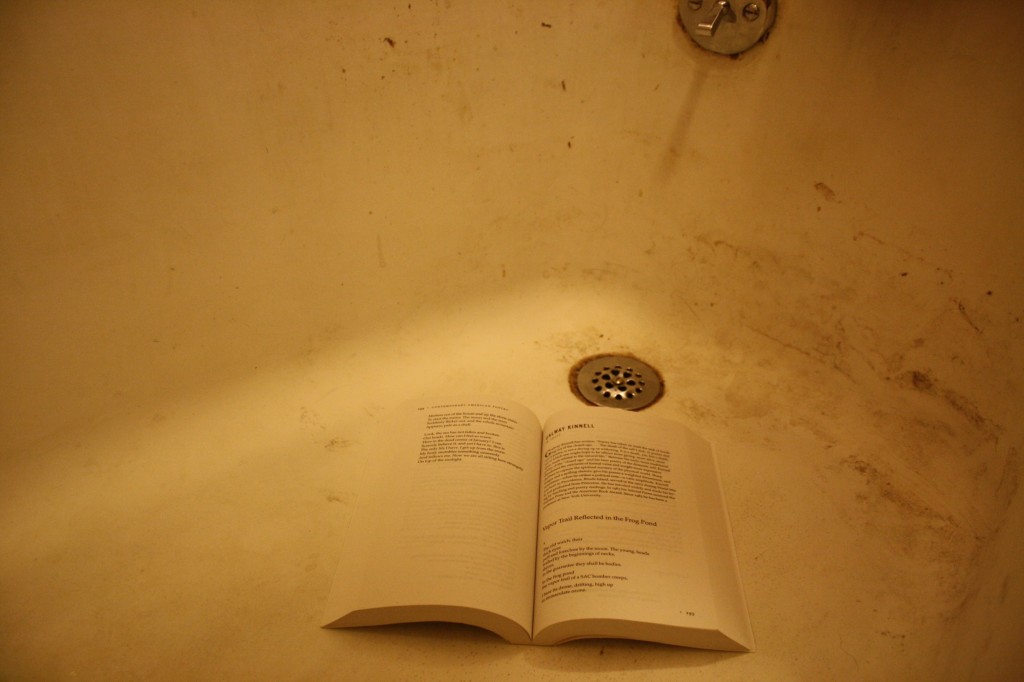 By Rebecca Bates
Academy of American Poets Prize Award Runner-Up
Published: April 20, 2011
It is 7:48 in the Bronx and I am hoping Galway
Kinnell can just live until December 9 at
the 92nd Street Y where he will try to recite
some poems from memory old man's mind
faltering      audience shifting      embarrassed.
ah! I think I'm going crazy      I bought two
tickets already (nineteen each) and I know
the day he croaks my boyfriend won't fuck
me because he stands on the roof when poets
expire      fuck—me: I don't even pout       I
just like
get to thinking how it's time        I dunno
to produce something my fat editor will
finally print     something akin to        I dunno
reading Allen in the night when I'm feverish
in cold water baths and five stories up
wondering if I'm any good or not
and stealing is the best option    really     if
I could steal everything and let dead men
shoulder the anxious weight of my brevity
and never have to see the gaping horror
I would.
O Galway
O Kinnell
don't die