End Your Tradition of Malnutrition: Local Breakfast Spots
Your Guide to Nutritious and Delicious Ways to Conquer Morning Cravings During Better Breakfast Month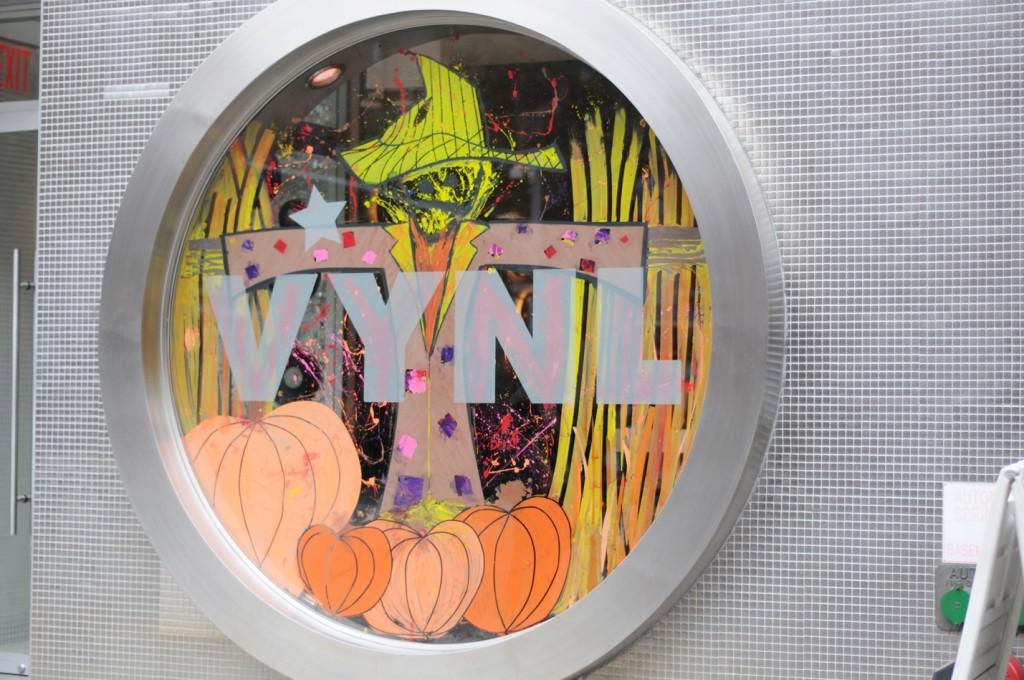 Published: September 23, 2010
At the beginning of a new academic year, most students find they have too much on their plates—figuratively and literally. With classes, never-ending reading assignments, friends and job obligations, healthy eating is often at the bottom of students' lists, especially when they are surrounded by fast food restaurants that offer super-sized portions in minutes for the price of train fare.
While lunch and dinner are important meals, breakfast really is the most important of the three. Skimping on breakfast or eating foods high in sugar leads to cravings mid-morning, which are typically satisfied by chips and soda from the vending machine. So, while it may be tempting to devour your roommate's candy stash before trudging to class in the morning, there are much healthier options that will satisfy your morning cravings and go easy on your body (and wallet!).
Route 66 Café
858 ninth Ave.
Price: $5-$10
Phone: 212 977 7600
You can grab breakfast on the go with this café's extensive list of health shakes. Made with fruit and non-fat frozen yogurt, they beat those Starbucks Frappuccinos any day. For a small charge, you can even add smoothie boosters like workout protein, which makes your smoothie a non-fat meal replacement.
Vynl
754 ninth Ave.
Price: $8-$12
Phone: 212 974 2003
Hours: 11:30 a.m.-10:30 p.m.
Tired of the same old omelettes options? Now you can choose what goes into yours. Enjoy the quirky setup of hanging discs, mosaic tables, leather  booths and '80s music as you start your morning off right.
The Bread Factory Café
935 Eighth Ave.
Price: $5-$8
Phone: 212 586 2221
Hours: 24/7
This café boasts a variety of high-protein, low-carb egg-white omelets as well as custom blend fresh fruit smoothies. The best part? It's only a short walk from campus. So whether you want to sit back and relax with the morning paper or you are rushing to your morning class, a healthy breakfast is within reach!
Caffe Reggio
119 MacDougal St.
Price: $5-$10
Phone: 212 475 9557
Hours: 8 a.m.-3 a.m.
Getting There: A,B,C,D to W 4th.
Aromatic teas, fresh juices, natural yogurt topped with fresh fruits, spinach omelets, granola with nuts and raisins and homemade oatmeal are just several breakfast options on the menu. Featured in moves like "The Godfather" and "Good Company," the café's classic Italian décor won't fail to impress.
The Organic Grill
123 First Ave.
Price: $10-$12
Phone:  212 477 7177
Hours: 12 p.m.-10  p.m.
Getting There: M8 to St Mark's Place and First Avenue
The granola with nuts and the tofu omelet are great brunch choices. What makes these healthy options even better is that this grill is committed to preparing food using sustainable raised materials and supporting local growers and producers. Eating healthy never sounded so good.
Gigi Café
2067 Broadway
Price: $5-$10
Phone: 212 501 7500
Hours: 6 a.m.-12  a.m.
Getting There: 1 to 72nd Street
Fruit salad, nonfat yogurt parfaits, and fresh squeezed orange juice and smoothies make this place a worthwhile stop before class. Although not a place for fine dining, the café is still an appealing spot to pick up a quick breakfast. The homemade yogurt is particularly fresh and tastes like it should be a high calorie treat.
Spring Street Natural
62 Spring St.
Price: $10-$12
Phone: 212 966 0290
Hours: (Breakfast) Monday-Friday 9 a.m.-11:30 a.m.
Getting There: D to Broadway-Lafayette.
A wide selection of omelets or scrambled tofu with fresh juice and seven-grain toast make this place perfect for a casual breakfast before class, especially if you manage to snag a coveted window seat to people-watch and enjoy the view. Spacious with large windows and wooden seating, the restaurant sends an earthy vibe that is whimsical but welcoming.
Nature's Grill
138 Court St.
Price: $5-$10
Phone: 718 852 5100
Hours: Monday-Friday 7 a.m.-10 p.m.; Saturday 10:00 a.m.-10:00 p.m.; Sunday 10:00 a.m.-8:00 p.m.
Getting There: B61 to Atlantic Avenue and Court Street
With enough options to satisfy all of your friends, this restaurant is great for lazy, low-key mornings of conversation and relaxation. Fresh juice, smoothies, protein shakes, seven-grain pancakes, vegetarian breakfast wraps, low-fat yogurt muffins, chilled oatmeal and fruit salad are only several items on the health-conscious menu. All food is made fresh to order without use of microwaves or harmful preservatives.
Angelica Kitchen
300 E 12th St.
Price: $5-$10
Phone: 212 228 2909
Hours: 11:30 a.m.-10:30 p.m.
Getting There: M14A to E 14th Street and Second Avenue
Treat yourself to a Fig Newton bar or five-grain muffin from this homey organic restaurant. Serving the tastes of its downtown clientele, all food is made without preservatives or sugar. Tables are comfortable and spacious, prices are reasonable and the atmosphere is friendly— perfect for a brunch or mid-morning snack with friends.