Frank Puppola, Fordham Watch Engineer, Dies at 70 Years Old
Compassionate and Genial Fordham Engineer Dies of Sudden Heart Attack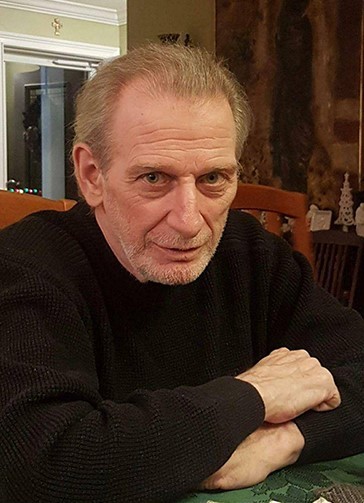 Francis "Frank" Puppola, a watch engineer at Fordham Lincoln Center who was known for his humor and selfless nature, died suddenly at his work station in the Leon Lowenstein Center on Oct. 28. The cause of death was a heart attack, according to his family. He was 70 years old. 
Fordham News reported that Puppola did not seem unwell before he started his eight-hour shift, even speaking to a colleague a few hours before he passed. 
Despite this, paramedics declared him dead at the scene. Lizabeth Puppola, Frank Puppola's wife, mentioned that her husband contracted COVID-19 in March, which the medical examiner believed to have played a role in his sudden heart attack.
A native New Yorker, Frank Puppola was born on March 30, 1950, and raised in the borough of Queens. He served as a private first class in the United States Air Force during the Vietnam War and was stationed in Thailand from 1969 to 1972. 
Although the Puppolas attended Queens College at the same time, they officially met for the first time while working at AT&T. After dating for some time, the couple got married and moved to Chelsea, where Lizabeth Puppola had grown up. In the years that followed, she gave birth to their sons, Peter and Phillip. Given their proximity to the Lincoln Center campus, Lizabeth Puppola attended the Fordham Graduate School of Social Service, which she graduated from in 2017.
While the two differed in their religious beliefs, Frank Puppola swore before a priest that he would raise their sons Catholic, because he knew it was important to his wife as a practicing Catholic.
"He would help anyone who asked him, and help them anytime or anywhere." Lizabeth Puppola
"If he saw a woman struggling with packages, he'd say to our boys, 'What would Jesus do?' and they'd go over and help her out. Everyone always complimented us on them," Lizabeth Puppola told Fordham News. "He would help anyone who asked him, and help them anytime or anywhere. He did so much for us."
Not only was he a caring figure in the lives of his family members, but colleagues at Fordham recalled the compassion he exhibited for younger employees within his department, as well as for students at Fordham.
"He was always generous … and very caring about all the other guys, especially the younger guys; when they had children, he'd be the first one with a gift," said John McDonagh, director of facilities operation at Lincoln Center. "And he cared for the University; he always made sure the lights were on and that the kids living in the dorms were comfortable. He really felt for the kids." 
Looking back on his early days as an overnight engineer at Fordham, Julio Garcia recalled Frank Puppola's willingness to extend his aid and expertise even beyond his regular work hours. He would call Garcia in the middle of the night to ascertain that nothing was out of order and to see if he could offer any help. He would do the same for any new engineers in the department.
"He always had a new joke with a smile and a giant heart to match." Patrick Howe
University President Rev. Joseph M. McShane, S.J., affirmed this sentiment, describing him as a "genial and always helpful presence" who worked hard behind the scenes to ensure that the Lincoln Center campus was running smoothly. Beyond his work ethic and dependability, Puppola had a comedic reputation and was constantly entertaining his colleagues with corny jokes. 
Both Garcia and Patrick Howe, a fellow watch engineer, noted that Frank Puppola had a joke to tell every day. Regardless of whether the joke was good, he would deliver it with the hopes of giving his colleagues a laugh.
"The best part about working with Frank was spending time with someone who was a friend first and a coworker second," Howe said. "He always had a new joke with a smile and a giant heart to match."
Frank Puppola is survived by his wife, Lizabeth Puppola, and their two sons, Peter and Phillip Puppola. 
A visitation was held for Frank Puppola on Nov. 7 between 12 and 2 p.m. at Redden's Funeral Home. Guests were required to wear face masks and practice proper social distancing. Only 30 guests were allowed to be in the building at the same time.