Tribeca Film Festival Transcends Art of Indie Filmmaking Again
Didn't Make It Out to Tribeca This Year? Check Out What Films You Missed Here!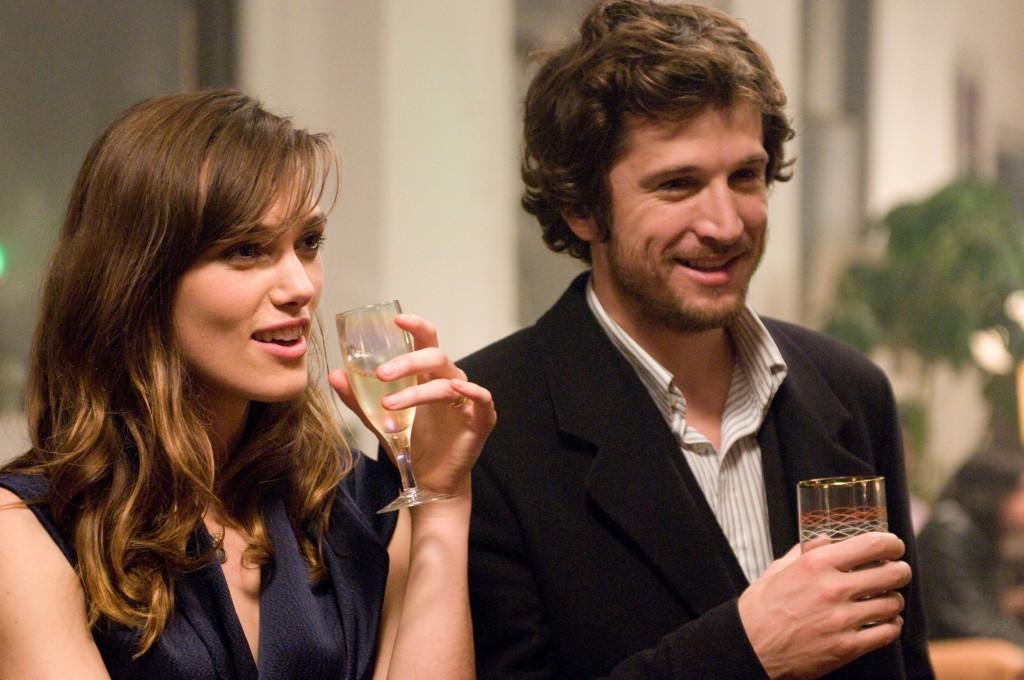 Published: May 5, 2011
"Lotus Eaters"
Alexandra McGuinness' first feature film "Lotus Eaters" is a poignant snapshot of decadence, deterioration and depravation that surrounds a select group of friends among the social elite of London. From taking vodka baths to freebasing in the countryside to underground concerts, the main character Alice, played by the excellent Antonia Campbell-Hughes, is stuck in a life that she doesn't quite see herself in; a life that at times tempts her to do things she's never dreamed of.
Although the list of characters is numerous, the audience is never distracted by the ditzes, the druggies or the sex fiends, but constantly interested in whether Alice will choose a path of youthful London decadence or escape and become her own person.
McGuinness uses the strong ensemble of actors and actresses to portray a Peter Pan-like element, in which many scenes depict how the youth cannot be young forever. Mix a fantastic soundtrack with a beautifully shot black and white aesthetic and you've got yourself a festival hit.
"Talihina Sky: The Story of Kings of Leon"
Within the last couple of years, American rock band Kings of Leon have become the band to beat, going from humble beginnings to rock stardom: a classic formula for a documentary. And what a documentary it is.
Director Stephen C. Mitchell, who is also a close friend of the band, takes audiences on a humorous, sometimes heartbreaking photo album account of one of the biggest American rock bands around. Mitchell avoids the traditional format of a roc doc, choosing to follow the band more candidly with a fly-by-the-seat-of-your-pants look.
Family footage takes the audience down to Talihina, Okla. for the annual Followill family reunion where the rock star life is left behind, and horse shoes, beer and family is what rules the day. The documentary brilliantly displays the relationship between all three brothers and their cousin in relation to their southern Pentecostal upbringing. Even if you weren't a fan of the band before or you're still a diehard "Aha Shake Heartbreak" listener, this documentary makes you want to belong to their family in the worst way.
"Last Night"
In Massy Tadjedin's modern-day  film about a New Yorker, Joanna, played by Keira Knightley, worries that her loving husband of seven years Michael (Sam Worthington) has feelings for his seductive co-worker Laura (Eva Mendes).
The film pans back and forth between Joanna at dinner and a party with her French ex-lover who she runs into on the street, played by Guillaume Cantet, while Michael is swimming half-naked with his sexy co-worker.
These unsettling scenes leave you questioning the trust in your own relationships but also makes you secretly root for the charming characters tempting each person.
The film was highly anticipated throughout the festival, but ultimately ended with a broken marriage and a round of lack-luster claps.
"The High Cost of Living"
The directorial debut of Debra Chow tells the story of a drug-dealer named Henry, played by Zach Braff, and a pregnant woman named Nathalie (Isabelle Blais). The lives of these two people become intertwined when Henry hits Nathalie with his car, consequently making her lose her baby.
After sending his teenage neighbor to check up on her for fear he will get caught by the police, he begins to follow the distraught Nathalie and befriends her. Although she does not know Henry is responsible for the death of her baby, Nathalie leaves her husband out of grief and goes to live with Henry, who affectionately cares for her.
The dynamic between the two characters is one of best friends, secretly in love. Braff's acting is similar to his caring and emotional performance in "Garden State," while Blais gives an equally emotional performance as a woman who lost an integral part of herself.