Featured POL Poet Talks Pursuing Poetry Full-Time and Writing With People in Mind
Published: April 20, 2011
Poets Out Loud (POL) is a community of poets based at Fordham College at Lincoln Center (FCLC) committed to sharing poetry with students, faculty and friends. Their goal, according to Heather Dubrow, director of the POL reading series, is to "include a wide array of established and emerging poets…[and] increase the recognition and appreciation of poetry at Fordham and in New York City."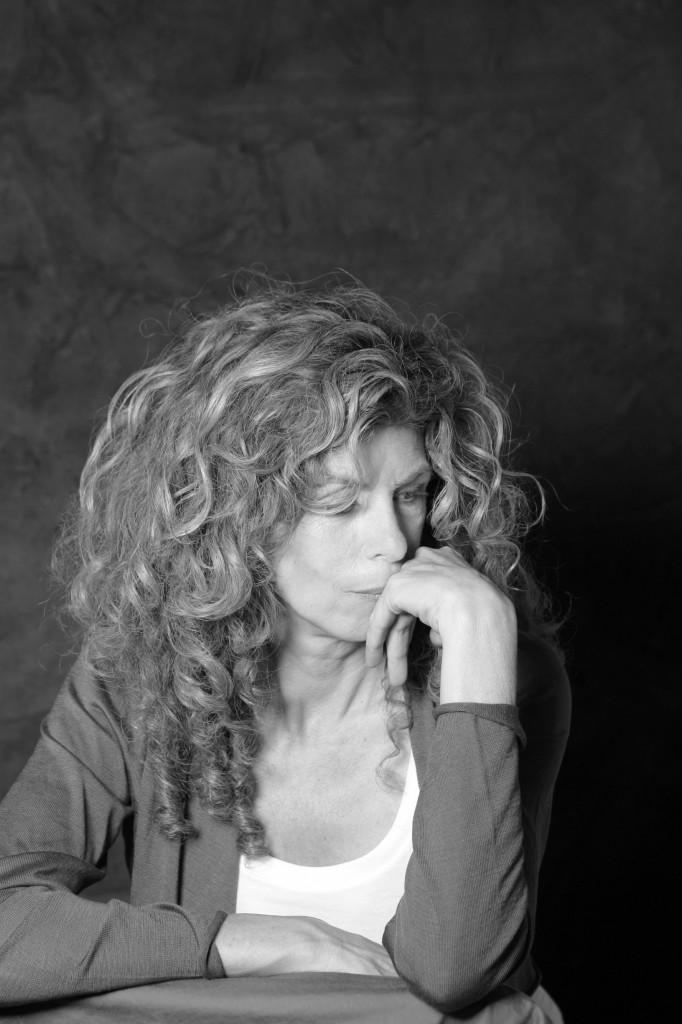 On April 26, a POL reading at FCLC will feature noted American poet Marie Howe, as well as a selected group of students from Cristo Rey New York High School and the Girls Write Now program, an organization that provides instruction and guidance for aspiring women writers. Dubrow said Howe's career is a perfect example of the place women poets should aspire to, and feels that Howe is well-respected among female writers. Recently, the Observer caught up with Howe in her quaint West Village apartment to learn more about her body of work and her participation in the upcoming POL event.
The Observer: When did you decide to pursue poetry as a career?
Marie Howe: I began seriously writing at 30, which is relatively old by today's standards. When I graduated college, I didn't really know what I wanted to do. I went home to Rochester and wrote for my local newspaper and even began teaching. The big event was the death of my father when I was 29. Like so many people, when a parent dies, you begin to think about your own life and what you really want to be doing with it. I didn't know. All I did was read poetry, and all I taught was poetry, but it never occurred to me that I could pursue it as a career. Eventually, I got a fellowship to Dartmouth University and took a writing workshop that they offered. I began reading contemporary poets like Sharon Olds and Lucille Clifton and I couldn't believe it. It was different from anything I've ever experienced. These women didn't kill themselves, and they weren't dead. They were alive, flourishing, strong, and I thought, I want to do this.
Observer: What's your writing process like?
MH: I work hard on it. There's not a lot of time because I now teach at Sarah Lawrence, NYU and Columbia. But whenever I get the opportunity, I write. I try to be silent for hours, alone, reading and writing. A lot of writing, for me at least, is sinking into the layers of everyday gab and also into the deeper levels of discourse, and that can take a long time. I begin to write and sometimes it catches, but a lot of the time it doesn't. I usually throw away a decent amount of what I write.
Observer: Has your work evolved over the years?
MH: I think there is something characteristic about the way I write, but for the most part, I really try to change it up between each book. The first book, called "The Good Thief," was written in a kind of slant way. Emily Dickinson used to say, "Tell the truth, but tell it slant."
Observer: What do you mean by "slant?"
MH: I mean the idea that most things are unsayable. Even what's happening between you and me right now, who can describe it? We can say that you're sitting there and I'm sitting here and we're talking, but what's really being communicated is ineffable. Unsayable in some ways. That unsayable-ness is at the heart of every poem, and that is what I tried to convey with the first book.
Observer: You've published two additional books, right?
MH: Yes. The second book, called "What the Living Do," was written after my brother, John, died of AIDS. When Johnny was dying, everything became very clear to me, and I wanted the poems in that book to be transparent. I wanted to write for ordinary people. I wanted the poems to be accessible. Mysterious as life, but accessible to anyone. With this last book, "The Kingdom of the Ordinary," that trend continued, but the poems ended up being a little funnier. I am currently working on a new collection, but it is coming along very slowly, as it usually does.
Observer: How did you get involved with Poets Out Loud?
MH: Edward Hirsh, a poet and friend of mine, told POL and Heather Dubrow about me. When I got word I immediately said, "Fordham? Young people? Sounds great, I'd love to do that." I'm so happy to be performing with high school students. I can't wait. I love being around young people and people who are writing from the heart. The culture is cynical, the culture is exhausted, but young writers are not, and it is thrilling to hear their voices.
Observer: What advice would you give young, aspiring poets?
MH: Read, read, read. Read everything. Read poetry, read the dead poets and read the poets that inspired the poets that you love. It's just like music. If you love a band, you want to find out about the bands they loved. When the Beatles were in Germany, they would listen to Little Richard and Chuck Berry, and they could not have been who they were without those influences. Knowing the way we touch our brothers and sisters back through time is very important. Not because it's literary or educational, but because it's real. Also, just be aware of the world we're in; try to understand our times. The world we are in now is very specific. We have a different sense of time, a different sense of distance and a different sense of what the genome is. Ancient Chinese poets that wrote about the moon couldn't imagine the day when people could walk on it, and now it's the only thing we know.
Observer: What are you going to read at the April 26 event?
MH: I don't really know. I'll probably read a couple poems from recent books and then something new. I'm excited for the opportunity, but mostly happy to hear other people. It'll be great.