Charles Burnett's Bealeagured Films "Endure" at MoMA
Current Retrospective Features the Honored Filmmaker's Struggles and Successes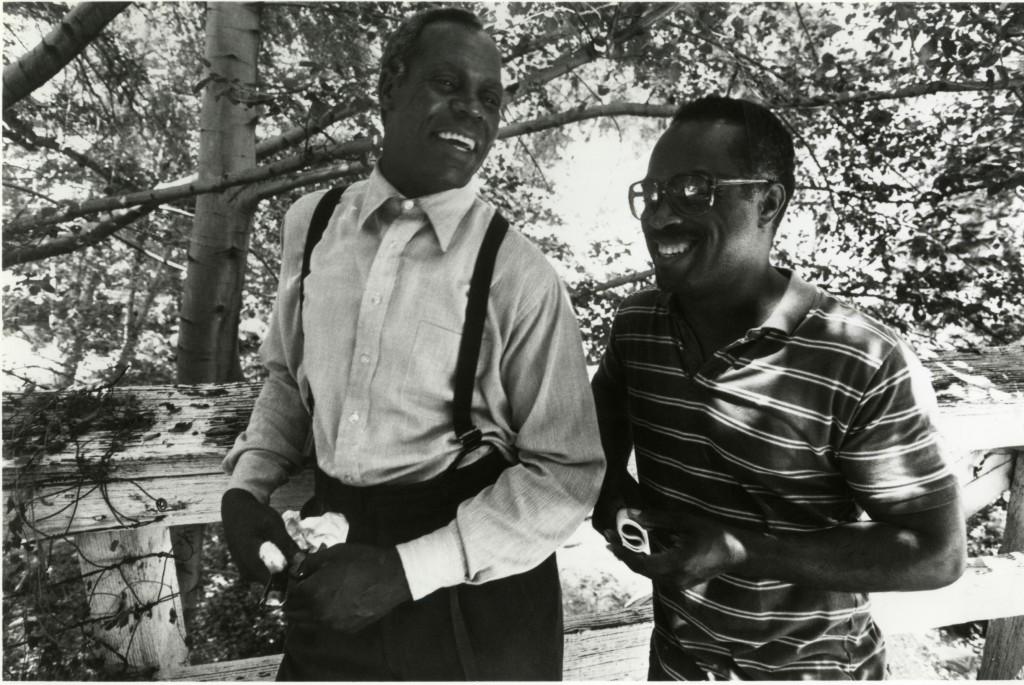 Published: April 13, 2011
There was a moment of striking sincerity after the April 7 screening of "To Sleep With Anger," one of the films featured at the Charles Burnett retrospective showing this month at the Museum of Modern Art (MoMA). Burnett was fielding questions from a reverent audience when he was asked if he could name a few filmmakers working today who make strong contributions to the art of cinema.
Normally reserved and soft-spoken in front of an audience, he answered immediately with thoughtful intensity. "People ask me that a lot, and I really can't answer," Burnett said. "There are too many independent filmmakers who deserve to be named but have no way of getting their work shown. It's an animal making a film; there are so many things [to consider]… I guess I know the wars they've fought."
As if one naturally led to the other, Burnett began to speak about the one film he said was "not to be included in the retrospective." Although he refused to name it, when he spoke about the 1998 made-for-TV movie "The Wedding," it was with shame and weariness. "I had nothing to do with it," Burnett told the audience. "I supposedly directed it, but I was just there. It was the producer's movie."
It's something Charles Burnett is familiar with saying. Long the victim of an industry obsessed with commercial marketability, when Burnett is allowed his way, he creates work so rich with culture and energy that his mainstream rejection seems to be a confirmation of his tremendous talent. "I would love to do my own films," Burnett said at the retrospective's opening night on April 6. "But you know, they take so much time, and you have to pay the rent."
It was a tough remark to swallow. It seemed that Burnett, who has been honored as an artist in almost every way imaginable, including a 1988 MacArthur "Genius" grant, was genuinely still concerned about paying the landlord. Moments later the curtains were drawn and a restored copy of his UCLA graduate thesis "Killer of Sheep" was on the screen. "You've got to start learning what life's about now," a father tells his son in the opening shot. It seems to be a prophetic line.
"Killer of Sheep," made for only $10,000 in 1975, is one of the strongest debuts in the history of cinema. Preserved by Congress in the National Film Registry, and listed by the National Society of Film Critics as one of "100 most essential films of all-time," it stands as a gleaming example of the power of Burnett's vision when it is allowed to follow its course unhindered. In 2007, director Stephen Soderbergh paired with Milestone Films and paid the $150,000 music rights fees necessary in order to see the film's wide-distribution. The result was a box set, which included "Killer of Sheep," four short films and Burnett's second feature, "My Brother's Wedding."
Burnett said in a phone interview that he hopes "the retrospective will encourage other distributors to do with his work what Milestone did." Namely, he hopes they will "distribute 'The Annihilation of Fish' and the Namibia film," a reference to "The Struggle For Liberation," a 2007 film he made based on Namibia's first president, which received much praise but no distribution.
On the second night of the retrospective, Burnett introduced "To Sleep With Anger," a project that has defined his long struggle against an industry obsessed with control. In a 2001 interview with Fordham film professor Nelson Kim, Burnett referred to his experiences with "Anger" as fully revealing "Hollywood's plantation mentality."
"It is never and has never been about supplying a diverse look at life," he said. "It has always been from and for a white audience… If you try to go beyond stereotypes and reflect real people who share the same concerns as everyone else, you're told your characters aren't black enough.'"
Burnett's tone was just as resentful a decade letter, when he spoke about PBS, who told him upon receiving the script for "Anger" that he "would never be a writer." He was no kinder to "Anger's" failed distributor, SVS Films, who paid for the script in portions so they could edit it as he wrote, telling him that he "wasn't Horton Foot" when he protested the changes they made. The irony is that "To Sleep With Anger" is considered a classic by the few who have seen it precisely because of its sharp script, and almost two decades after it was made, Burnett was called away from Namibia to Mississippi to receive the "Horton Foot Writing Award," an opportunity he couldn't pass up.
Burnett once said, "Filmmaking is like a Haiku… the challenge is to create a whole world, and to be inventive, within a limited structure." At a time when James Cameron is working to install his 3D technology into our televisions, it's the most important principal a young generation of filmmakers can hold onto. It's unlikely that Charles Burnett will ever receive the recognition he deserves, but the MoMA retrospective is a start. In 1977, with the original release of "Killer of Sheep," he successfully set out to defy the industry by creating a different kind of film, and he's still paying for it.