City Pets Congregate for Annual Blessing of the Animals
The annual Blessing of the Animals ceremony took place on Oct. 4 at St. Paul and St. Andrew United Methodist Church located on West 86th St. in the Upper West Side. Oct. 4 is the feast of St. Francis of Assisi, patron saint of animals, and a day of celebration and blessing for two- or four-legged friends around the world. Parishioners gathered outside the church in order to have pastors bless their pets on this day. The event began with a 15-minute service, and afterward the pets took to the sidewalk to wait their turn at one of the social distanced blessing stations. Puppies and priests populate the pictures below, as pets receive blessings, treats and toys.
About the Contributor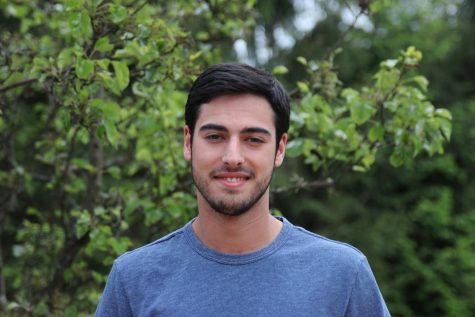 ANDREW DRESSNER, Photo Editor
Andrew Dressner, FCLC '23, is the photo editor for The Observer and is majoring in natural science on the pre-med track. Outside of The Observer, Andrew loves taking photos, is an EMT and enjoys rock climbing.