Wander No More: Lessons Learned From 'Nomadland'
The 58th New York Film Festival is Frances McDormand's last stop on the way to her third Academy Award win
Frances McDormand is going to win the Academy Award for best actress for her performance in "Nomadland." 
"Nomadland" premiered at the Venice Film Festival on Sept. 11, 2020, and was the centerpiece film for this year's New York Film Festival. Director Chloé Zhao adapted the screenplay from the book "Nomadland: Surviving America in the Twenty-First Century" by Jessica Bruder. The film follows a widow in her 60s named Fern, played by McDormand, who lives out of a van and traverses the American West after the mill in her "one-mill-town" shuts down, causing her entire town to fall off the map.
Going into the New York Film Festival, "Nomadland" had received critical acclaim after it won the Golden Lion, the top prize at the Venice Film Festival. Still, I did not understand what I was getting myself into. 
"Nomadland" is one of the most genuine and relatable movies I have ever seen. At its core, the film deals with the universal struggle of finding what makes us happy. When Fern's town is wiped off the map, everything and everyone that she loved is taken from her without warning.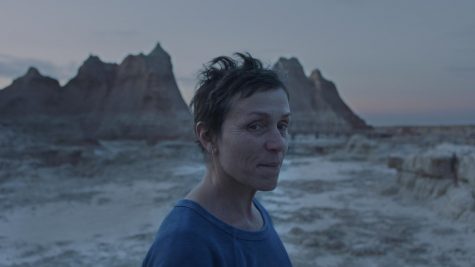 Saying McDormand gave a strong performance is like saying that water is wet: It is a given. Fern falls right into McDormand's favorite, and best, type of character to play — the strong but stubborn woman on a mission. I expect Fern to be joining Mildred from "Three Billboards Outside Ebbing, Missouri" and Marge from "Fargo" on the list of characters that McDormand has won best actress for.
Despite McDormand's powerhouse performance, the most impactful moments come from the other characters around her. 
Besides McDormand and one or two more actors, many of the characters are played by non-actors essentially playing themselves. This decision to cast non-actors added a level of sincerity that just couldn't have been achieved by any trained actor. 
Adding to her brilliance, McDormand recognizes that genuine touch that the other characters bring to the film, and she dims her starlight during scenes to allow the non-actors and their stories to really take over the audience.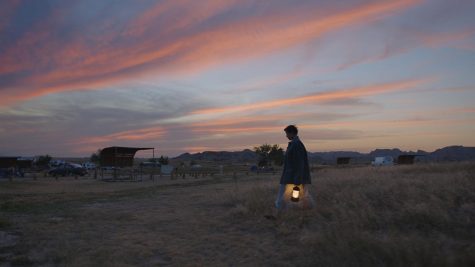 The two scenes that specifically impacted me were simply when "Swankie" and Bob Welles (their actual and character names) imparted some of their elderly wisdom to Fern. I don't want to spoil these beautiful moments, so I will just say that they are more powerful than I could have expected.
I felt like I was sitting down with my grandparents in such a visceral way that I could not help what came over me as I cried with more passion than I ever have with any other film before.
After watching this film I immediately looked into Zhao's other work and was disappointed to find that her next project is Marvel's "The Eternals." All the things that made Zhao's work on this film so incredible will be stripped by Marvel execs who are more concerned with selling toys than producing cinema.
I only hope that the exposure Zhao will receive from such a big studio movie will allow her to make more films like this one.
"Nomadland" is expected to be released to general audiences on Dec. 4.