Journey of a Humbled Artist
Marquet Lee, FCLC '11, Dances Away His Ego and Graduates to Bigger and Better Things
Published: March 30, 2011
In 2007, as a Fordham College at Lincoln Center (FCLC) freshman at the Alvin Ailey/Fordham B.F.A program in dance, Marquet Lee submitted a piece for the annual student choreography showcase. After his piece was rejected, he tried again the first semester of his sophomore year. That piece was also rejected. "What's going on?" Lee thought to himself. "I thought I was good at this."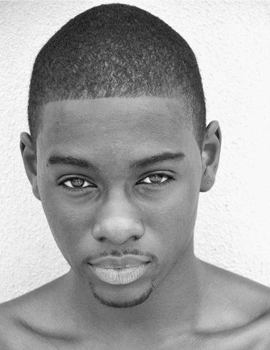 When Lee was a senior at the John S. Davidson Fine Arts Magnet School in Augusta, Ga., he was a star. He participated in all things creative and self-expressive, from voice to fashion design, and was accepted to the nation's top design schools, including Parsons, Savannah College of Art and Design and FIT. His final decision came down to the school that offered the most financial aid, which was Fordham. It was the only dance school he applied to, but considering his affinity for dance and accolades from his teachers and classmates, it seemed like a good fit.
But in his first few semesters in the Ailey/Fordham B.F.A. program, Lee's star attitude was mistaken for a bad ego.
"As a freshman I did not want to change my perception of dance," Lee said. "When you're accepted to such a renowned school, it's easy to come in with an ego. [But] I soon realized that I was not going to grow as a dancer until I broke down those walls."
After Ailey professors turned down his first two submitted pieces of choreography, Lee tore down his personal walls and built a new reputation for himself as a dancer devoted to hard work, self-awareness and sensitivity. By the second semester of his sophomore year, with his newfound humble attitude, Lee submitted another piece for the student choreography showcase. It made the cut.
Now Lee is a senior whose change in attitude has helped him develop as a dancer and blossom as an artist. On April 2 at 3:30 p.m. and 7:30 p.m. at the Ailey Citigroup Theater, his hard work will be showcased as he performs in three of the four featured pieces for this year's senior dance concert. As one of only two male dancers in his class, he has a lot of responsibility.
Unlike the Herculean male dancers often featured in Ailey advertisements, Lee's body type is long and slender. His arms, hugged by a fitted yellow cotton tee, are toned, as are his legs. He introduces himself with a smile, emulating pure Southern charm. With such brimming charisma, it is nearly impossible to imagine Lee ever having a bad attitude.
But Kazuko Hirabayashi, Lee's teacher and mentor at Ailey for the past three years, remembers his attitude very distinctly.
"He was very talented but he had the wrong agenda," she said. "He wanted to do everything by himself. I always said to him that he didn't have to agree with me, but if there is one thing he could not argue with, it was my experience."
Hirabayashi studied Graham Technique and ballet at Juilliard and has been teaching Graham basic technique and composition at Ailey since 1985. She is certain that Lee is destined to do great things in his career as a dancer and choreographer.
"As a dancer, [Lee] has a very strong presence," she said. "But there's a difference between artists and craftsmen. A craftsman can put pieces together, but he has no sensitivity. A real artist has sensitivity, and he is a real artist."
The sensitivity in Lee that Hirabayashi commends can be attributed to his knee surgery, which, according to Lee, could have potentially ruined his career.
"[Having surgery] is a very defining moment in any dancer's career, but it turned out to be good because it made me more aware of my body," Lee said. "After I became more aware of my body, my mind was open to experiencing different things."
Lee's surgery opened his eyes to the fragility of not only his body, but also his career. In realizing this, he became hungry for a different creative process, which he found in European contemporary dance.
According to Lee, in European companies there is a greater emphasis on the collaboration between dancers and choreographers than in the U.S. Attracted to this process, he auditioned this year for companies throughout Europe and was offered a one-year contract to the Ballett am Rhein in Düsseldorf, Germany. He will be dancing with the German company after graduation.
Lee's spirit and creativity have left a mark at Ailey. Elena Comendador, whom Lee assisted in costume design, recognizes that he is someone who will be greatly missed.
"For the last four years, Marquet has been a wonderful help," Comendador said. "He proves to be unbelievable in all that he does. I wonder who will be the next one to take his place, but I know that his energy and confidence are irreplaceable."