Students Put More Faith in FCLC's Theology Department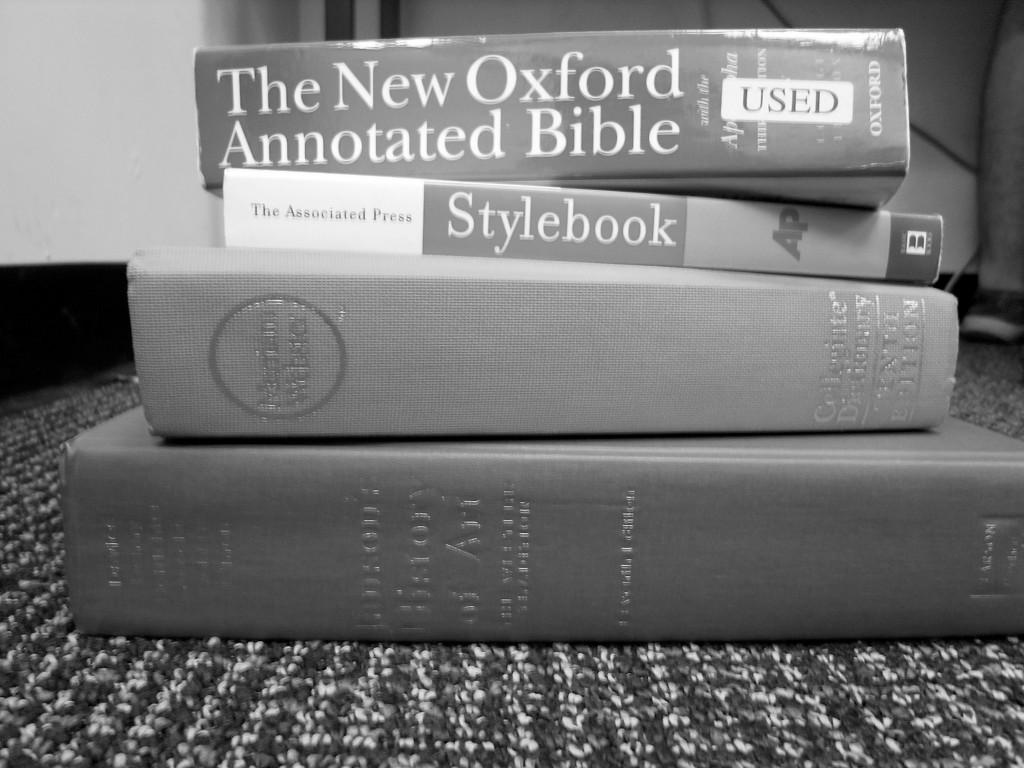 Published: May 5, 2010
The theology department has its highest enrollment since its inception, with 65 students declaring theology as a major, minor or secondary major. This is higher than last year's record of 61 students and, coupled with the 15 students in the religious studies program, means 80 students at Fordham College at Lincoln Center (FCLC) are actively involved in the pursuit of all things theological at Fordham.
"What theology does mostly is it surprises people. That surprise leads them to do a little bit more and a little bit more," said Aristotle Papanikolaou, associate professor of theology at FCLC.
In a time when it seems more students are undeclared than have decided on majors, an enrollment number so high reflects the efforts of the theology and religious studies faculty, who do active recruiting and "active nurturing," according to Papanikolaou.
"Theology is not one of those things where people come in [to college] saying, 'I'm going to do this,'" he said.
Rather, he said, it's the kind of major that is decided upon based on positive experiences with core classes and the reaching out of many members of the theology faculty.
In 2004, the theology department had zero students enrolled as majors. Then Papanikolaou took over as associate chair of undergraduate theology at FCLC. Now, with a consistent growth in enrollment, there seems to be something contagious within the department. "There's a certain kind of feel that you get when you go through the study of religion. We all kind of get something that we wish others could see too," said Papanikolaou.
What is it? For one thing, it's not like Sunday school.
"They start to realize that theology isn't Confraternity of Christian Doctrine (CCD)," said Papanikolaou. "Theology is more of a critical engagement in terms of how religions have responded to questions that never really go away."
Papanikolaou said he has also created a cohesive, stable team within the department, made up of eight full-time faculty members with a wide variety of specialties. This effort has been noticed by students, as well.
"I am constantly impressed by the scholarship and insight of all my professors, and the caliber of each professor in the department," said Helen Lee, FCLC '11. "From what I understand, many up-and-coming theology scholars see Fordham as an ideal place to work, and why not? Not only that, but there are constantly incredible events and opportunities for students, offered in association with the Theology department. The Patriarch of Constantinople was here last semester, for Pete's sake! How many schools can say that?"
Another of Papanikolaou's goals, he said, was to "show people that theology is different than they thought it was." Though Papanikolaou believes that most students involved in theological and religious studies are engaged in some kind of active practice, that doesn't necessarily mean attending weekly services and it certainly doesn't speak to a student's fervent religiosity upon entering Fordham. Many students come to Fordham with no sense of religion or its role in their lives and end up graduating with degrees in theology. And they don't necessarily go into ministry, either—theology, like many other liberal arts studies, serves as good preparation for various fields.
Morgan Greene, FCLC '10, is a natural science major and chose to complete a secondary major in theology. She said she was drawn to the second course of study "because I found myself loving my theology classes as much as I loved my sciences classes. I especially loved trying to understand the two as related to each other."
Greene, who will be attending medical school in the fall, said, "I think my theology background will be incredibly important in helping me maintain a balance in life and also in understanding my patients as people, not experiments."
For Greene, it's not necessarily about a religious search as much as a quest for deeper understanding. "It hasn't increased my faith exactly, but it has made it mean more," she said. "I have gotten a wide range of perspectives and learned not only about my religion, but also other major religions."
Lee, working toward completion of the primary major, paired her course of study with new media communications and hopes that she can combine her knowledge to continue on an meaningful career path.
"I've been leaning towards going for my licentiate in canon law (JCL)," she said. "With the licentiate, I'd have the equivalent of a Masters in Theology, and I might just stay and complete my doctorate." Practicality is always a question when selecting a college major, and Lee added, "I'll probably always be living in a box of some sort, but I can always teach (and maybe in Rome!)."
Some students, however, do study theology for strictly personal religious reasons. Luke Villapaz, FCLC '11, is a secondary major who grew up Roman Catholic and said, "I chose it because I wanted to learn how to understand why I believe what I believe and the intricacies behind religion and faith."
Ultimately, like any other undergraduate course of study, students are free to make whatever they'd like of it, and the versatility of theology is one argument for its perpetuation. Like Villapaz, Lee argued that it's important to understand what it means to believe in whichever institutions a person believes in. "No matter what your faith is, it's important to study theology," she said. "I am so disheartened by the overwhelming tendency towards blind faith. Don't get me wrong, to a certain extent, faith is blind by definition, and requires a level of submission and docility. What bothers me is when people accept or reject certain articles of faith because of convenience or personal taste," Lee said.
Ultimately, the theology department hopes to continue growing and focusing on "theology as an academic pursuit," according to Papanikolaou. This means less about partnering with Campus Ministry and more emphasis on roundtable discussions about God, evil, philosophy and what it means to be human.
"[These are] theological questions," said Papanikolaou. And as long as there are questions such as these, there will be theological studies as a quest for knowledge and for truth.
As Lee said, "Some people go farther than others in their search for truth, but the study of theology is the embodiment of that search."